This Week In Auto Heads To New York
We're doing things a little differently for this week's edition of This Week in Auto, as the New York International Auto Show (NYIAS) media days have just wrapped up and there's lots of exciting stuff to look at from there. So let's get to it!
Genesis X Speedium Concept (Plus Hyundai's World Car Dominance)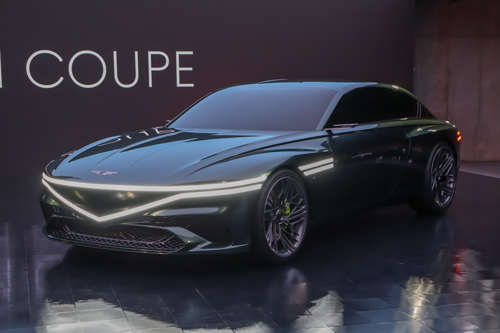 Hyundai Motor Company celebrated its Ioniq 5 winning World Car of The Year, World Electric Car of The Year and World Car Design of The Year by heading down to the all-new Genesis House in Manhattan and revealing the X Speedium Concept from its Genesis subdivision. It is a spectacular EV whose designer, Luc Donckerwolke, says is inspired by everything from classic racers like the Shelby Daytona Coupe to modern Genesis vehicles.
Kia EV9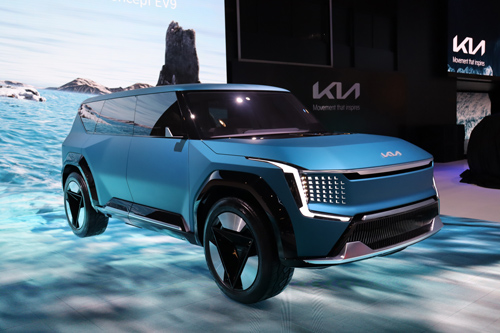 This boxy number is the next vehicle to form part of Kia's newest EV line, which got started this year with the release of the EV6 crossover. The 9 looks like a combination of that car and a swoll up Soul, which is not necessarily a bad thing. Further, since it is an EV and likely won't have too much powertrain intrusion into the cabin, it will likely be a cavernous, comfortable place to sit.
Chrysler Airflow Concept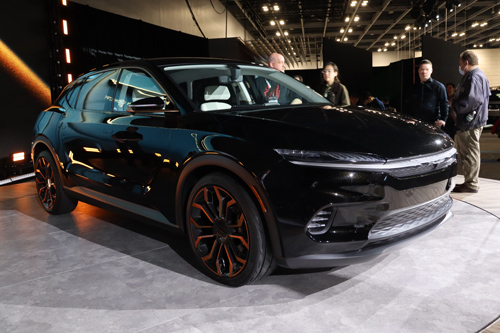 Sitting roughly the size of the aforementioned Ioniq 5, the Airflow is set to usher in the next electric age over at Chrysler, continuing along the trend started by the brand's PHEV efforts – and those of parent company Stellantis — such as the Pacifica Hybrid minivan and various Jeep 4xe models. The Airflow's sleek and even somewhat stealthy styling and cool trim pieces such as copper-effect wheels make for a Chrysler unlike any we've seen before.
VinFast VF 7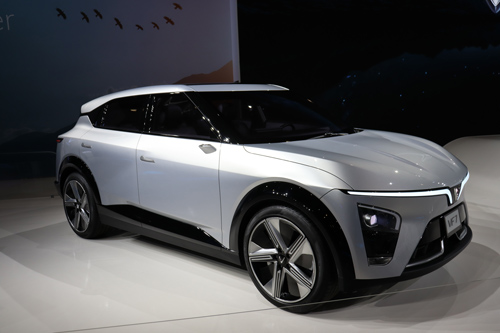 While the larger VF 9 and VF 8 are closer to production than the VF 7, the latter is probably the coolest of the bunch thanks to its compact, almost sport-hatch dimensions, DRLs that span nearly the full width of the front fascia, blade-like wheels and chopped top.
Alfa Romeo Tonale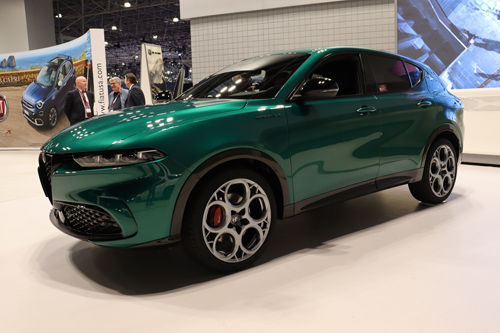 While it was announced back in February, NYIAS marks the first time Alfa's turbocharged-EV, AWD, NFT-certified baby crossover has been shown on North American soil. The green on the show car is reminiscent of racing Alfas of old, with styling highlights putting it firmly in the modern day. Want more modernity? There's also going to be a plug-in hybrid version.
Ford Hollman & Moody Twins
The latest version of Ford's heritage-style GT adapts the gold, red and white livery of the famous 1964 Holman Moody car that completed the 1-2-3 sweep of the podium at Le Mans in 1966. While Carroll Shelby's team gets much of the credit for helping develop the all-conquering car, Holman and Moody played a significant part as well. To show how special this all was, Ford brought an original GT40 along for the ride, where it took a well-deserved spot right beside the new car on the show floor.
TRD Desert Chase Tundra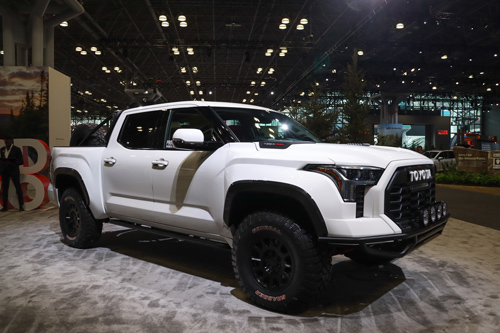 Technically this was a SEMA debut, but this is the first time this lifted, widebodied, twin-turbocharged trail masher of a truck has made its way to a major auto show and somehow, even though it takes place in the city of cities, this bad boy didn't seem out of place.
Tacozilla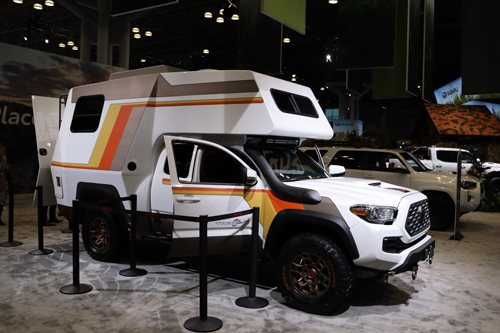 Nope, no typo there. Of course Toyota wasn't going to showcase a specialized version of the Tundra without also dropping off a specialized version of the its more popular little brother, the Tacoma. This particular Taco is designed for overlanding (in the '70s-'80s, judging by it paintwork which is reminiscent of Toyota trucks of the era), with all the amenities one could need: full bathroom with hot water shower, fully operational kitchen and even teak sauna-style flooring. ROAD TRIP!
Toyota GR Supra Sport Top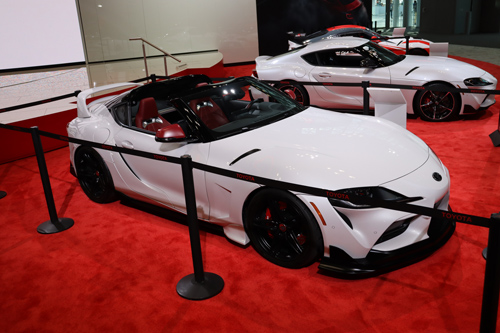 While news of an upcoming manual transmission-equipped Supra is music to our ears, we'll have to wait longer for a return of the classic t-top body style as this is just a SEMA concept. Man oh man, though, does it ever look the part. Might as well go whole hog and compliment the addition of a classic transmission with that of a classic body style, right Toyota?
1953 Lincoln Continental Mark II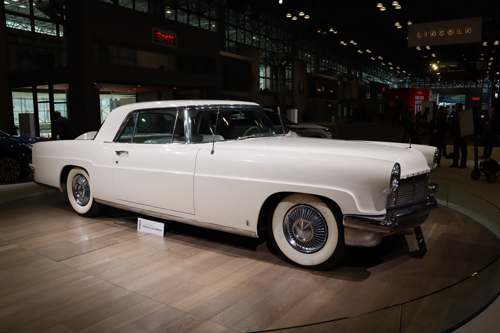 Well, it doesn't get much more New York City than this, right? The Continental, while perhaps not as well remembered as its Cadillac Eldorado counterpart, is nevertheless a feast for the eyes. A little more tailored down and European than the Caddy, the Conti seems almost a more grand-touring device as opposed to a cruiser. Add the great hidden-but-not-entirely spare tire on the trunk, and you have a design for the ages.
Ford Mustang Mach-E NYC Taxi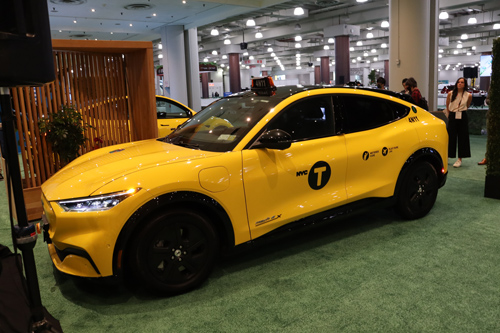 While we thought this was merely a show car upon first encountering it, we were quickly set straight; there are actually two of these in regular rotation on the NYC taxi fleet, and you can flag one just as you can the Camrys, RAV4s, Nissan NV200s and Escapes that make up the rest of the fleet. They have level II charging at the depot, but work is being done for a fast-charger there as well. They plan on adding more of these to the fleet, soon as Ford gets around to building them.
Radwood Unite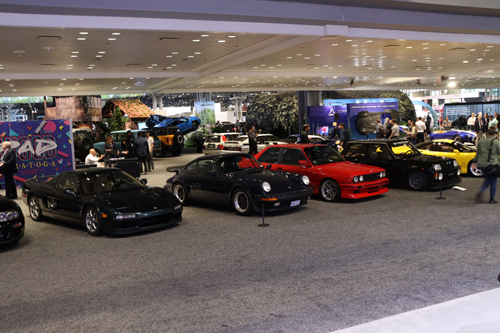 Hagerty celebrated its acquisition of the Radwood brand with a spectacular display of late '80s-early '90s metal including a gen 1 NSX, Porsche 930 911 Turbo, E30 M3, Renault 5 Turbo, and even a Nissan Pulsar and Citroën BX 4TC rally car. There was also a modern Ford Bronco on the stand. Which was weird.
Venturi 400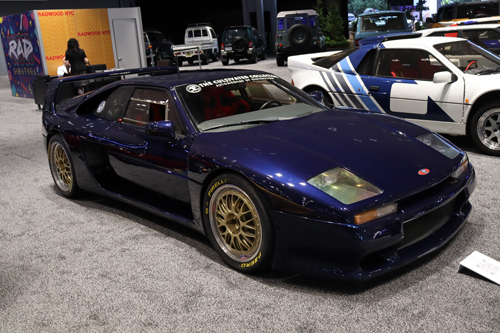 Technically, this should have been included in the post above but a car this strange deserves a spot all to itself here. The 400 is a fiberglass-bodied mid-engine sports car hailing all the way from France. The twin-turbo V6 is developed by Alpine Renault, and less than 100 of these were ever made. And there it was! Right on the show floor in New York!
Hoonigan Subaru Legacy GL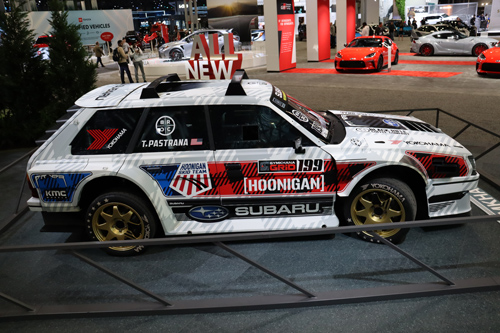 It didn't take long for Subaru's partnership with Ken Block's Hoonigan brand before his cronies started churning out some beauties. One of the latest is this boxy, fat-fendered and very colourful Subaru GL campaigned by good buddy Travis Pastrana. Engine specs are tough to come by, but Pastrana himself has said that this mad dad wagon can produce over 900 hp.