For those of you who haven't been to the Cobble Beach Concours d'Elegance, or haven't read our stories on this amazing event, it is the best collection of perfectly restored, mostly-vintage vehicles you can find just about anywhere.
Held on a golf course just north of Owen Sound Ontario, it easily matches concours rivals such as Florida's Amelia Island, or the granddaddy of them all, California's Pebble Beach.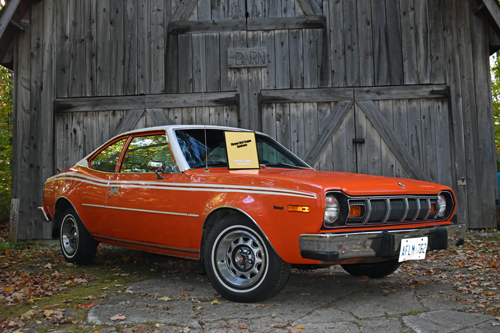 For those of you without a degree in geology, cobbles (a.k.a. cobblestones) are rocks from 64 to 256 mm in size, while a pebble is from 4 to 64 mm.
Hence, the Owen Sound event's cheeky slogan: "Cobbles are bigger than Pebbles."
Despite cars whose value often runs into seven figures (none of which come after the decimal place) the ambience at Cobble is delightfully un-snobby. The owners of the cars and motorcycles are always happy to chat about their treasures, and explain how they got this way.
Another example of the general attitude of the weekend is one of the events held on the day before the big show. The very name of it gives you a hint: "Concours d'Lemons".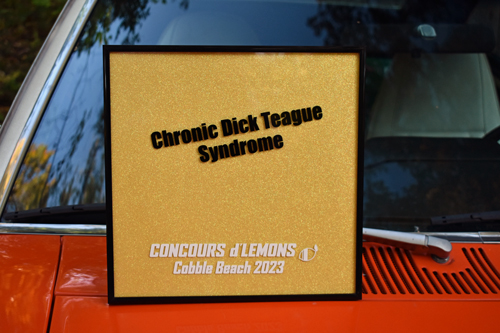 With tongue firmly planted in both cheeks, this Concours celebrates the oddball, mundane and truly awful of the automotive world, and typically honours aesthetic and technological underachievement.
This event is for vehicles for which fully-documented provenance, high value, historical significance, and perfect state of repair are not only irrelevant, but almost frowned upon. It's for cars that will make you laugh out loud.
I was almost insulted when Rob McLeese who heads the Cobble Concours team invited me to bring my darling 1977 AMC Hornet hatchback to the show.
My Hornet? A lemon?
But only "almost insulted". Because once I got there, I couldn't help but join in the laughter.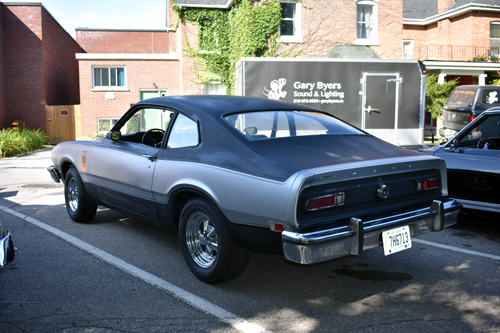 Unlike the real Concours, the voting for this event is decidedly dodgy. Dave Hord who headed up the judging panel mentioned several times during the awards presentation that bribes were not only warmly received, but almost necessary.
The award names for the various categories were almost as entertaining as the cars themselves.
For example, the "Soul-Sucking Japanese Appliance" honours went to a quite nice 1987 "Dodge" Raider, owned by Andrew McTiernan. "Dodge" is in quotes here because that vehicle was really a re-badged Mitsubishi Montero, which in itself was a re-badged Mitsubishi Pajero, as it was known in its homeland.
The "Rust Belt American Junk – Ford" award went to a truly awful – and that's saying something in this field – 1989 Ford Aerostar minivan of Declan Mowie. Judge Hord mentioned that the voting for this category was particularly close. The winning margin was that Declan had to apply his sizable right boot several times to kick the passenger's side front door closed. You would not see people doing that to their Hispano-Suizas on Sunday.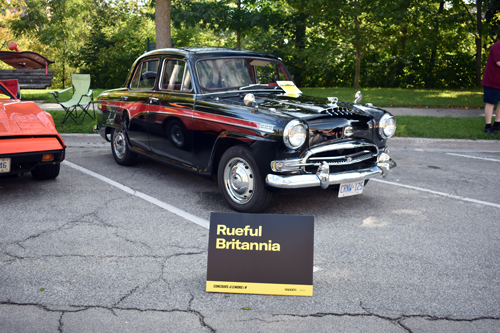 Still with Fords, the 1976 Ford Maverick Silver Stallion of Jordan Thorn from Owen Sound presages the recently launched Maverick pick-up truck, both of which will feature in an upcoming episode of my "then versus now" series here in Vicarious.
The "Rueful Britannia" division was won by the clearly non-lemonish 1957 Austin Westminster of another local Owen Sounder, Jim Ellis.
The "Needlessly Complex Italian Award – Conoscete un Buon Meccanico?" prize went to the marvellously un-complex and handsome 1979 Fiat Spider 2000 owned by Rob Mcmery. True, this car looked like an 8/10's scale Ferrari 275 GTS, but Pininfarina designed both, so no harm, no foul.
And Google says that this award's name's Italian suffix translates to, "Do you know a good mechanic?" As a three-time Fiat owner myself, I get it.
The "Rust Belt American Junk – Mopar" trophy went to the 1983 Chrysler Cordoba of Pierre Dumas. Some of you may recall that Mexican-American actor Ricardo Montalban did some TV commercials for this car. The story I heard was that the director of the shoot kept yelling at Ricardo to pronounce the name "cor-DOH-bah", despite the fact that the correct pronunciation of the name of the city in Spain is "COR-doh-bah.". You'd think a guy named Ricardo might know more about Spanish than some Yankee TV dude. Ricardo finally got it "wrong", and that's what went to air.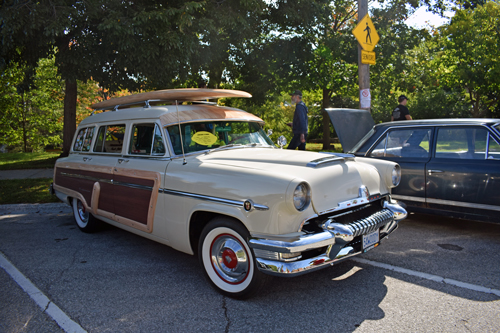 According the results sheet Hord sent me, the beautiful 1954 Mercury Woody Wagon didn't win an award, but the car's brand name, the licence plate ("54WOODY"), what appeared to be real tree wood on the body sides, and the surfboard on the roof, combined to paint a picture that was clearly inspired by the 1964 hit "Surf City". Written by the Beach Boys' leader Brian Wilson (who never surfed) and recorded by Jan and Dean, it was the first "surfin'" song to reach Number One on the hit parade.
The lovingly restored and cleverly modified 1984 Citroen 2CV owned by – and my apologies if I don't get the owner's name correct; the best I can make out from the label on the windshield is "Leszck Krawczyk", and the licence plate reads "Kaczka", so it's somewhere in there…
This car won a bunch of awards, and even more smiles. Among other things, it had a massive rear spoiler on the back, with the name "Golden Duck" painted underneath, and a small metal statue of a little duck on the hood.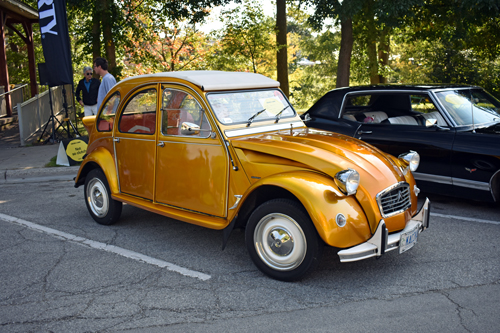 Oh, my Hornet? It was awarded the "Chronic Dick Teague Syndrome" trophy, named after Richard Teague, who was the genius designer for American Motors from 1959 to 1983. Genius? For sure. He was given a design budget of, oh, about $55 a year to re-do the entire product line.
The Hornet was actually a pretty good looking car. No, I'm not kidding. The long low hood, wide C-pillars and high trunk lid on the sedan, flared fenders, and the unfussy detailing were very aucourant. The wagon, named Sportabout, was particularly attractive, but then I've always liked wagons. Given that the Hornet was launched in 1969 as a 1970 model, it would have been styled some time in the mid-1960s, and I think it still stands up very well.
I'm not going to accuse Dave Hord of trying to bribe me to write a good story about this event. But the original score sheet the judges were given showed this category as "Rust Belt American Junk – Other", which was scratched out and replaced with "Dick Teague Award". You'd have to think an AMC car would win this, and there was only one other AMC car at the show, an old Rambler American compact sedan.
With modern graphic software available on phones these days, and presumably with access to a decent printer, they could have made up the new trophy on the spot.
Jes' sayin'.
Thanks regardless.
But the weirdest and wonderfullest of the entire show had to be a 1971 (i.e., first-generation) Mini body which had been grafted onto a huge steel frame, into which had been stuffed a monster engine driving the rear wheels, which were bereft of any form of fenders. The car must have been three times the original Mini's 10-foot overall length, which led to a turning circle about equivalent to the Queen Mary's.
Owner Robbie Barrow must have met a sympatico clerk at the Motor Vehicle Licence office, because the car did have an Ontario licence plate.
Robbie's Mini was awarded the "Rueful Britannia Award – The Royal Order of MOT Failure" category trophy. It also took home the most coveted piece of hardware – "Worst in Show".
Almost as entertaining as the cars were the signs posted around the displays, such as "It's supposed to look like that" and "Not technically a dumpster fire". I'll leave it to Mr. Editor to decide how many of these to share with you.
Mark your calendars now for September 2024, with the Concours d'Lemons on the 14th, and the big show on Sunday the 15th.
Don't miss it.