For those of you that are dismayed that something that sounds as cool as "Ariya" (as in "Nissan Ariya") is basically a very futuristic and EV-powered Murano-sized crossover, then have no fear, Nissan is here with this: the Ariya Single Seater Concept (SSC).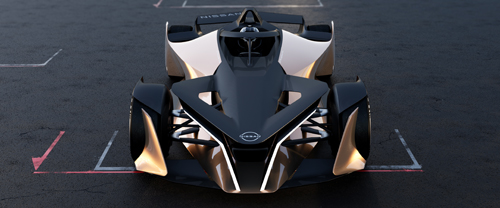 They're calling it a "high performance exploration", but it doesn't take much to see that there's lots here that recalls the Nissan e.dams Formula E car. From the shape of the front clip, to the "halo" above the driver and even – if you really squint – the shape of the pods covering the rear wheels, this looks very much like a race car for the road – or the next version of Nissan's Formula E effort.
"Our EV programs inform our Formula E program and vice versa, allowing for road-to-track technology transfer as well as track-to-road," said Tommaso Volpe, director of Nissan Global Motorsports. "(It's) a powerful demonstration of just how thrilling electric vehicles could be,".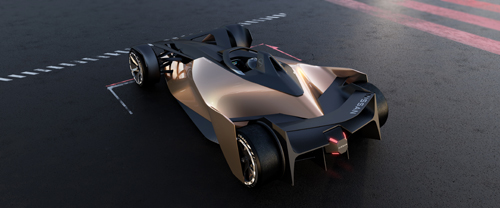 Having said that, though, the Ariya SSC is more of a "trickle up" thing as opposed to a "trickle down" thing in that much of its powertrain – yes, it has one – is shared with the Ariya crossover. That means it has an all-electric powertrain, dual motors and all-wheel-drive (AWD) and while no power figures have been announced, you can be sure that there's plenty of that and with such lightweight design – lots of carbon fibre – it will be plenty fast, as well.
This is one we'd love to see in person. One day, perhaps. One day.