In a near-30-year career at Stellantis and its predecessor companies, Moncton, New Brunswick native Jim Morrison has risen through the ranks via a succession of sales and marketing roles. He's currently preoccupied with Jeep's electrification, beginning with the 4xe PHEVs. In Q1 of 2023, 4xes accounted for 20 percent of Wrangler sales in Canada and almost double that share in the US, due in part to greater vehicle availability.
Prior to taking the reins for Jeep in North America in 2019, he held a similar position for Ram, but you sense that Jeep is Morrison's true love. He currently has a Wrangler 4xe with a two-and-a-half-inch lift, 37-inch tires and prototype suspension parts.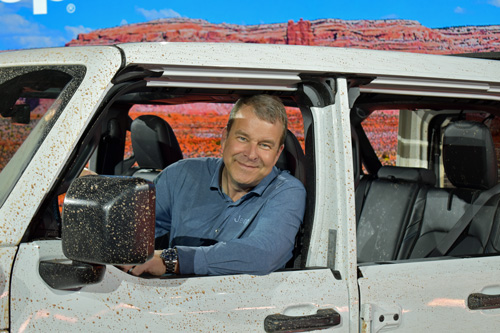 We caught up with him at the 2023 New York International Auto Show, where a press conference gimmick had him calling in 'live' from the Rubicon Trail before bursting onto the stage in a muddy, 2024 Wrangler Rubicon.
Vicarious: What impact have you seen on Jeep from the electrification steps that you've taken so far?
Jim Morrison: We were a little late to the electrification party, partly because of the sophisticated system that we have but most importantly, because we didn't want to launch it in a Jeep until it could be a pure Jeep. Electrification provides the extra torque, but it also takes away a lot of limitations that a gas engine has with the angles you can climb and the way that we can instantly develop the torque at the tires.
I think the stats speak for themselves. Our Wrangler 4xes are now the number-one selling plugins, in Canada and America, and we're following that up with the Grand Cherokee. It's for sure helping with customer conquest, too. About a third of our customers only cross-shop EVs. Before we had an electric option, we were missing them. Those people are coming to the Jeep brand, and we love it because once they come, we keep them forever.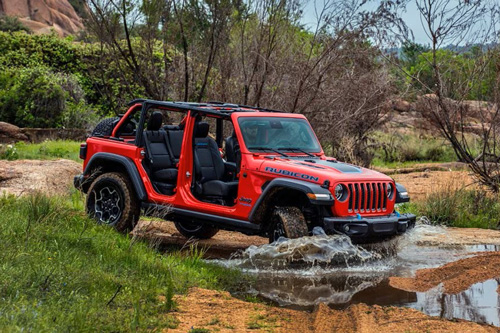 V: Is there a balancing act to not alienate the traditional customer base?
JM: We've been careful with that. We always listen to our customers first, which is why we've given them choice. I would argue that you couldn't have done the [Hemi-powered] Rubicon 392 without the 4xe, and we couldn't have done a 4xe without the 392. What's interesting is watching some of our hardcore customers, and I consider myself one of them, are doing. I've had a couple of 392s but now I have a 4xe. It's easier to drive off-road, which is nice if you're new to it, but if you're a seasoned off-roader, you can go farther.
V: It's a common criticism that electrified vehicles are currently too expensive – pitched in the mid-market and up, rather than at more affordable entry points. Has Avenger given you pause for thought, given that it's been so well received in Europe?
JM: Indeed. It won European Car of the Year and some Canadians have said, 'Hey, what about me?' We're listening, we're paying attention and we're looking at it. That might be something we see in Canada.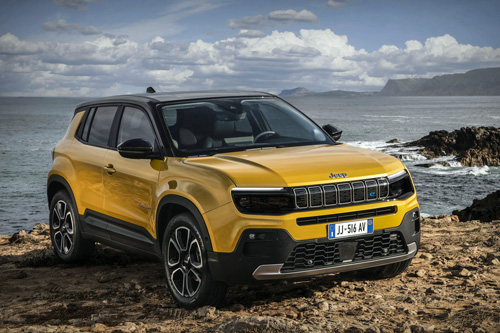 The other thing that we've done is added a 4xe Sport [for the 2024 model year]. We started with Rubicons and Saharas because we needed to prove its capability first. Last fall we added a Willys 4xe, now comes the Sport 4xe. One of the best things about Wrangler is its very high residual value. Combine that with the government incentives that apply for a lease payment, and it does a nice job of lowering the monthly payments to make it affordable for more folks.
V: You're embedded in the traditional Jeep culture, but a lot of Cherokees and Grand Cherokees are just used to take kids to soccer practice. What do you do to stay close to those customers?
JM: I would say that 100 percent of Jeep customers take their vehicle off-road. Most just do it in their minds! Many of those [are] in the Cherokee, Grand Cherokee range. There are dreamers and doers. But if you're in a Jeep, at some stage you're dreaming about doing it. Most important is that those customers bought a Jeep because they wanted to have the best 4×4. Whether you're hardcore off-roading in Moab, or pulling out in traffic in a snowstorm, it's nice to know you have the best four-wheel drive.
V: For those that do off-road, how have you made the aftermarket modification process easier in the 2024 Wrangler?
JM: One is the available factory [Warn] winch. It's more affordable for customers to get it from us rather than do it themselves. That gives them a little extra money to play with for extra mods. The second one is the full-float rear axle, the Dana 44 HD [which is standard on the Rubicon]. It's a lot more robust. Customers who were putting very big tires on, like 37s and 40s, would often have to upgrade the axles. This takes the first step for them.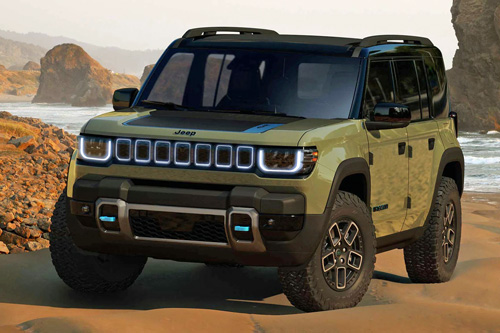 V: How is Wagoneer shaping up so far? Is the brand doing what it was designed to do?
JM: It is. We were out of the marketplace for 30 years, so it's taking a while to get back in there. But our customers love the new Wagoneer and Grand Wagoneer. We're getting a lot of new customers to the showrooms, mostly from other brands. Only a handful are coming from Jeep – people who needed a bigger space, three rows. But we've been garnering most of our customers from the large SUV segments, in which we haven't been a player for a long time.
V: You have two new EVs coming in the next 12 months, the Wagoneer S and the Recon. Which are you most excited about?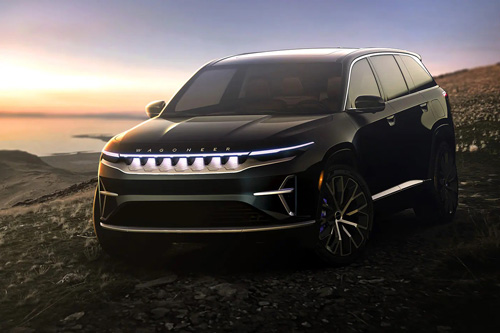 JM: It depends on the day! That sounds like a cop-out answer, but it's honest. When I spend time in the Wagoneer S, I get excited about that. It's fast, it's capable, it'll be great in the snow. But it's not something to bump down the Rubicon Trail. It is beautiful inside. I would argue that the [current] Wagoneer has the best interior in the business. You can put that toe-to-toe with anybody around this auto show and be proud.
But then I think of going down the Rubicon in all-electric, doors off, top off. That's pretty cool, too, and that's Recon territory. They're built off the same platform, which is very efficient for our company, but they're very different animals.
V: And finally… Automotive tastes change – not necessarily quickly, but if we go back 20 years, the SUV market wasn't anything like it is now. Does it bother you that one day customers might want to buy something else?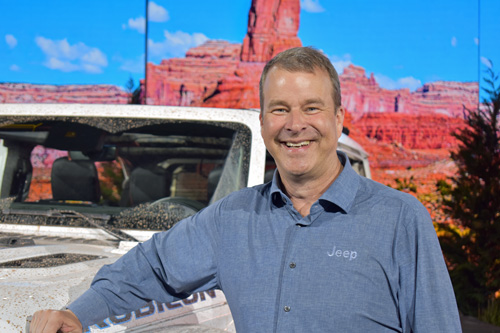 JM: I've been part of that evolution for a long time. I started with Jeep in the 1990s. Everybody needed 4×4 capability and space. But a lot of people didn't want to put up with the harsh ride, the fuel economy, or the lack of tech [in SUVs]. I think we've evolved that over time to the point of them being, really, no compromise. When I look back at the 2010 Grand Cherokee, that was what catapulted 4x4s into being no compromise. It had car-like fuel economy and ride quality. You didn't have to worry about tossing and banging your head when you were driving it every day. Since then, we've added great audio systems and technology to it. I think making it a no-compromise vehicle means that until we start transporting people molecule by molecule, SUVs are always going to be the way to go.
V: You heard it here first: Jeep has nothing to fear but teleportation!