As time marches on, so does the march for full electrification over at Toyota and today, the manufacturer made two announcements for the Canadian market in that vein.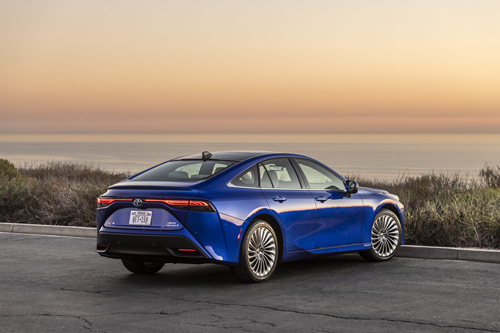 2022 Toyota Mirai
It doesn't seem so long ago that the brand revealed the second generation Mirai hydrogen fuel cell vehicle at the Tokyo Auto Show but believe it or not, that was over two years ago.
Since then, the Mirai made its way to the US for the 2021 model year, but it wasn't in the cards for Canada…until now. For 2022, Canadians in British Columbia and Quebec will be able to get their hands on the new Mirai, although the manufacturer has yet to confirm whether it will be a buy or lease-only scenario. BC and QC, meanwhile, are on our radar now because they are the only two markets that offer a consumer-level hydrogen filling infrastructure where everyday Joes like you and me can just roll up to a pump – in BC's case, it can be found at a Shell station in Vancouver – and fill 'er up in about five minutes. However: Toyota does point to a recent announcement by the government that we can expect increases to Canada's hydrogen infrastructure.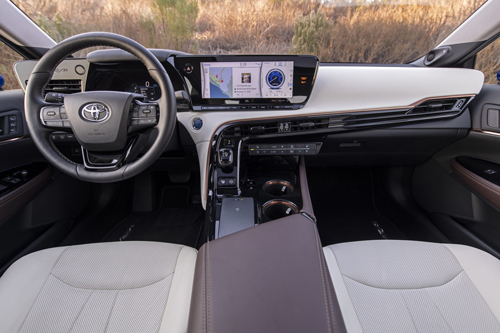 Those that are able to get the keys to the new Mirai will find a car that's bigger, lower, more luxurious looking and more powerful than previous. It offers rear-wheel-drive 181 horsepower and 221 pound-feet of torque as well as a claimed range of over 640 kilometres.
The Mirai is bigger than previous because it now makes use of the Toyota group's GA-L platform, which underpins just two other vehicles in their current portfolio: the gargantuan Lexus LS500 limo and luxurious LC500 roadster and coupe. That alone is an indication that the Mirai is slated to be something special.
Without even knowing that, however, you can tell from looking at it: the multi-spoke turbine wheels, low stance, aggressive but still somehow subtle front facia and tapered hatchback-style rear end all make for a vehicle that exudes luxury – and it doesn't even have a Lexus badge on its snout!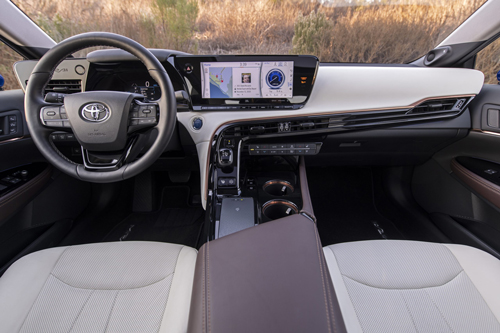 Inside, the image is fortified my the use of Softex synthetic leather seats, ultrawide infotainment display, broad dash and digital gauge cluster. Oh, and it can now seat five as opposed to the last-gen Mirai's rear bucket-style seats and seating for four. So it's a more practical vehicle as well.
Expect more info on pricing and acquisition methods closer to the 2022 Mirai's arrival in Canada later this year.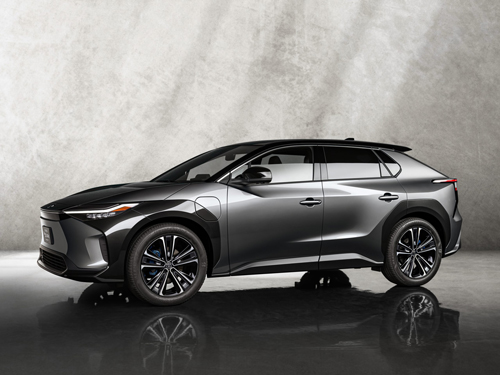 Toyota bZ4X EV Concept
Measuring roughly the size of a RAV4 but looking like something quite different (and with a name sounding like something from the Star Wars canon), the first foray for Toyota into the full-EV or battery electric vehicle (BEV) world has now been officially announced for the Canadian market.
Set to be built in Japan (for now; Toyota is able to upscale its manufacturing facilities worldwide – including the facility in Woodstock, ON — to accommodate it should demand dictate) and developed in partnership with Subaru (who's own take on the vehicle was teased not too long ago), the bZ4X will be available for purchase in early 2022.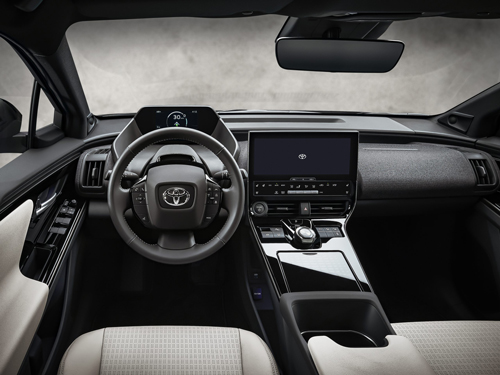 While Toyota wasn't yet ready to share exact power or size figures, but they did say that thanks to short overhangs and long wheelbase, it will be open and airy inside.
This, of course, is just the start of it with Toyota planning on expanding to 70 electrified models by 2025, a number which should include 15 BEVs.