After weeks of teasing, Harley-Davidson finally gave us all a look at what's new for '22. Sadly, this announcement didn't feature anything involving new homes for that stellar Revolution Max motor from either the Pan America or Sportster S (although we're told there is more to come from that camp). This debut instead focussed on updates to their big-twin cruisers, with the big news being that the 117 cubic-inch version of the Milwaukee Eight motor will be packaged in non-CVO (Custom Vehicle Operations) models.
"As part of our focus on stronghold segments, including Grand American Touring and Cruiser, the 2022 product line is designed for power and performance. Each of these new models feature the unrivalled power of the Milwaukee-Eight 117, for those riders who want nothing but the biggest and the best, building on our position as the most desirable motorcycle brand in the world," said Jochen Zeitz, Chairman, President and CEO, Harley-Davidson.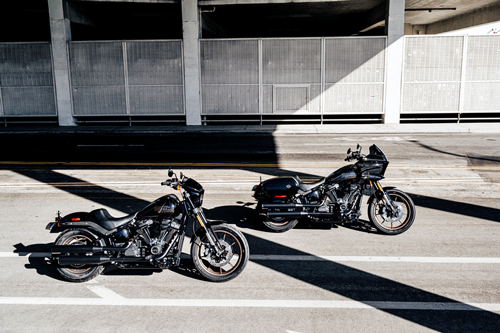 What Mr. Zeitz means by power and performance starts with the fact that these new bikes will pump out 103 horsepower and put down 125 pound-feet of torque, thanks to that bigger motor. Other changes include upgrades to the suspension, to allow deeper lean angles, and resizing of hard bags to accommodate more spirited riding.
The headline grabbing bagger models include the Street Glide ST ($36,399+) and the Road Glide ST ($36,399), which has been modelled after the King of the Baggers bike. But the Bar and Shield bike that snags my attention most is from the cruiser side of things: the Low Rider ST ($26,799+).
Built upon the capable and polished Low Rider S ($23,799+), that "T" in its title means this one is equipped for touring. As such it gets a set of hard bags and a frame mounted fairing. H-D historians out there will no doubt feel reminiscent of the FXRT of yore when they gaze upon the Low Rider ST, and that is intentional.
According to Brad Richards, H-D's VP of Design, "we took the iconic Motor Company design from the Eighties and gave it a new identity with a modern echo. Add the Milwaukee-Eight 117 engine, a taller suspension and raised saddlebags and the Low Rider ST delivers both a dynamic visual package as well as a dramatic performance punch."
So essentially it's a higher-riding Low Rider S with luggage (53.8 litres) and wind protection. What's not to love? Oh, and they also moved the gauges up onto the bars where they belong (for both Low Rider S and ST), which is great. There will also be an optional Rockford Fosgate sound system that can be spec'd, should you wish. What disappoints me is that H-D's safety suite of electronic rider aids, that include corner-sensitive traction control and ABS braking, again failed to make it to the Low Rider's options list which, at this point, just feels negligent. Still, it will be one of the first Harley's we try to swing a leg over once Southern Ontario melts, so stay tuned!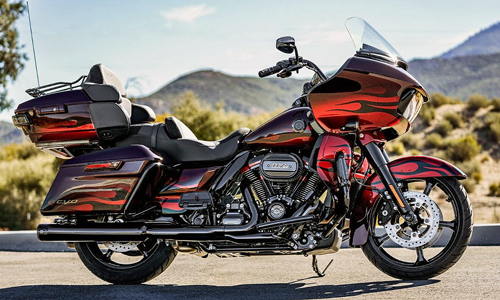 Other Milwaukee-Eight 117 equipped bikes to slide into the spotlight include updated versions of the four CVO models: Street Glide CVO, Road Glide CVO, Road Glide Limited CVO and Tri-Glide CVO. If you're unfamiliar, the CVO bikes come equipped with every amenity and accessory you can imagine and offer a fit and finish like no other. And yes, they are priced accordingly (the Road Glide CVO starts at $51,899).
For those of you looking for some extra information, or if you'd like to revel in the sound of some V-Twin thunder, the entire presentation video can be viewed here: