This Week in Auto Heads to Toronto
After a two-year hiatus, Canada's biggest auto show – and also one of the biggest in North America – is making it's triumphant return starting from February 17 and running all the way through to the 26th at the Metro Toronto Convention Centre. The latest and greatest from the major manufacturers will all be on display – think GMC Hummer EV, Alfa Romeo Tonale, and Vinfast VF 8 – but that's just scratching the surface. Take time to explore the MTCC's two main halls and numerous satellite rooms and you'll uncover some real gems. Here are just a few.
Hyundai RN22e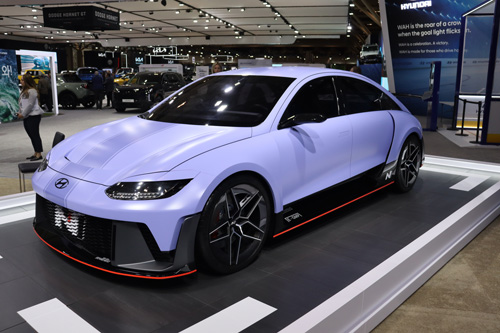 Hyundai likes to call their concepts "rolling test beds" because that's precisely what they are; vehicles that aren't quite production ready, but have powertrains of their own that only need a little massaging in order to be made so. They also feature design flourishes that are eye-catching on the show floor but will have to get slightly reduced come production time. Hyundai will tell you, however, that the Ioniq 6-based RN22e (so named for the way this was 2022's "rolling test bed"; there are also RN14, RN16 and RN20 models and so on) is going to help usher in the combination of Hyundai's N performance line and their IONIQ line of EV vehicles. Whatever it is, it looks spectacular with its blue paint, gorgeous wheels, red brake calipers and ultra-sleek "streamliner" shape.
Hyundai N74 Concept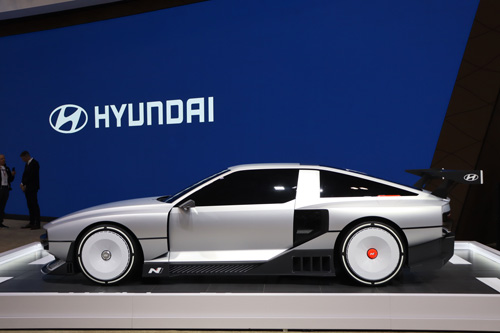 If you see some DeLorean DMC-12 – yes, the Back to the Future one – in the styling of this hydrogen-powered EV concept, you're not entirely wrong; it's said that when famed auto designer Giorgetto Giugiaro saw the drawings for the stillborn Hyundai Pony Coupe concept back in 1974, he took inspiration from those lines to design the DeLorean. Now, it seems time has come full circle and Hyundai is using their design for their own good, creating this 670-plus horsepower monster that looks part DeLorean, part futuristic silhouette racer. Wouldn't it be great if it actually made production?
The Lamborghini Sián gets Lego-ized to the max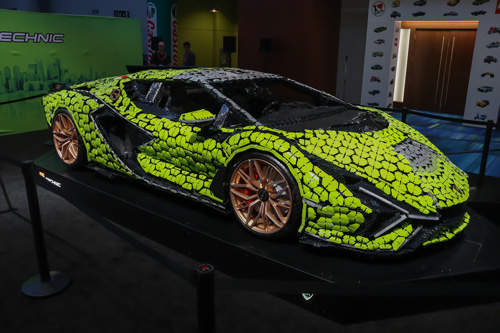 Lego could have been perfectly content to simply take the Lambo hybrid supercar and turn it into their highly-detailed Technic models – which they have done – but no; they wanted to move from 1:12 scale to 1:1 scale. So, 40,000 bricks, 2,200 kg and about 8,600 man hours of dedication later, here it is: a 1:1 scale rendition of the supercar with just a couple of badges and a set of wheels from the actual thing. Must be seen to be believed.
The Fast and the Furious makes its way to Toronto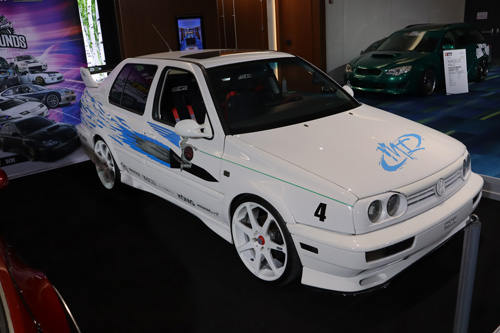 Anybody who knows the famous car racing/stealing/death defying jumping juggernaut franchise that is The Fast and the Furious knows this particular VW Golf as Jesse's, the ill-fated mechanic from the first episode. Well, Jesse's spirit lives on with this picture-perfect rendition of his car.
JDM Style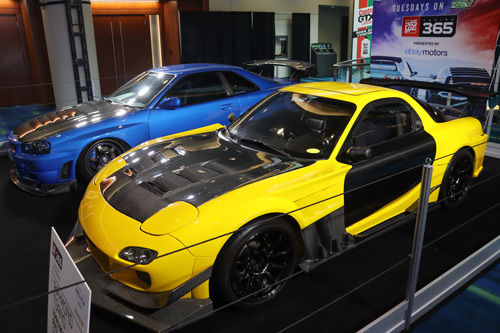 This 1993 Mazda RX-7 is just one of a gaggle of "tuner" cars seen in the event's aftermarket hall. Even with its aggressive body addenda, dark wheels and all manner of carbon fibre inserts, however, it isn't even the flashiest thing here. You'll have to come down to the show to see the rest for yourself!
Hot Wheels "Original 16"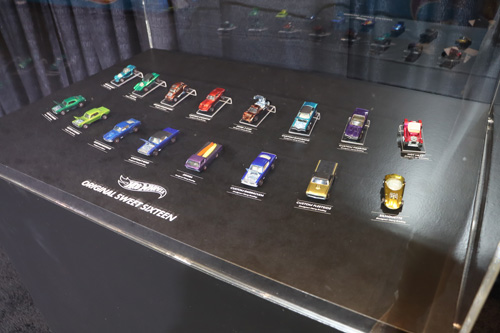 While the Hot Wheels empire of diecasts is now tens of thousands – possibly hundreds of thousands – of models strong, it all started with 16 cars back in 1968. The colours weren't as flash as they are today, the wheels not quite as big or bright (and in an effort to circumvent licensing issues, they carried fairly obvious variations of the names of the cars they represented), but you won't find many other sets of 16 toy cars that are worth – wait for it – about 100,000 dollars.
Go big or go home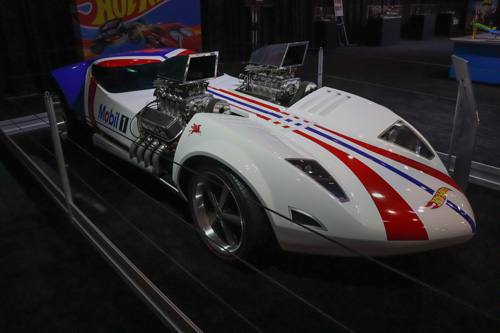 The Lego Sián is incredibly cool, but even at 2,200 kilos it is pretty much an empty shell with no running gear. That is not the case with this life-size version of the popular Twin-Mill toy from the Hot Wheels collection; it has proper 502 big block V8s – that's "V8s", plural – good for, oh, about 1,400 horsepower. No big deal, right?
Cobble Beach Concours celebrates 75 years of Porsche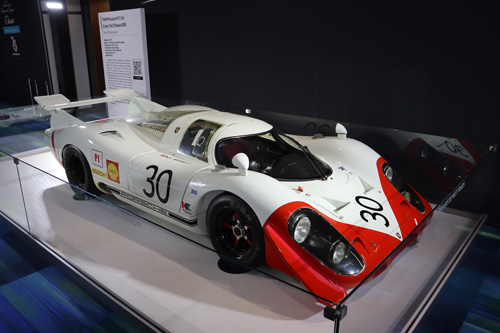 Take your time to make your way to the 700 level of the South building and at the end of the hall you'll come to a room – just look for the Porsche 917 Le Mans car sitting outside – featuring pretty much every notable Porsche model you can think of. From racing classics like the 917 and 904 Carrera GTS, to the last air-cooled 911 Turbo model an even a replica of rocker Janis Joplin's 1964 356 roadster. The model on display is actually a 1962, but who's counting?