Hyundai Ioniq 6 debuts, Will Form Basis Of Performance EV Study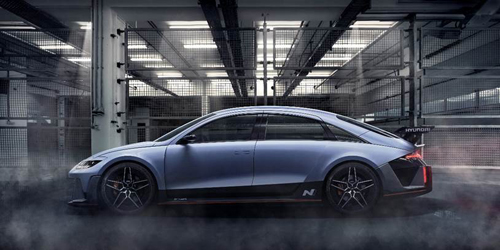 Last week, we saw the latest in Hyundai's Ioniq line take shape; this week, the Korean manufacturer has released the nitty gritty on its latest mid-size sedan.
As is the case with the Ioniq 5 crossover, power for the Ioniq 6 will come from either a 77.4 kWh battery pack or a 53 kW h battery pack; the former gets all-wheel-drive and the latter, rear-wheel-drive. Both sit inside a body that gets an ultra-slippery 0.21 coefficient of drag (making it one of the "slipperiest" production cars ever) and are good for either 320 hp or 225 hp, depending on battery size. Both batteries can be charged from 10-80 per cent on a DC fast charger at up to 400V. Look for 610 km of range from the larger-battery long-range version.
Speaking of the Ioniq 6: it will be providing the basis for the RN22e concept, a model that looks at what an EV from its "N" performance division might look like, and how it might perform. This futuristic-looking concept is good for 577 horsepower and 546 pound-feet of torque and also gets 3D printed aerodynamic adds.
The Toyota Crown Returns to North America
While Toyota's take on high-lux cruising has gained quite the cult following in North America in recent years, it hasn't officially been sold this side of the Pacific since 1972. That's all about to change as for 2023, when Toyota starts selling the Crown here as a full-size hybrid AWD sedan.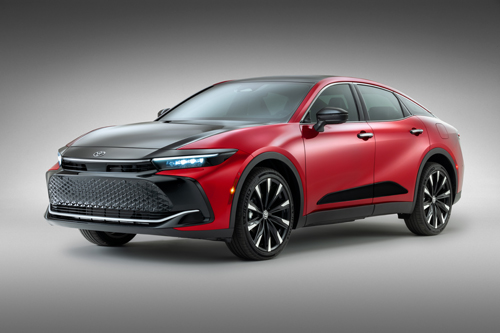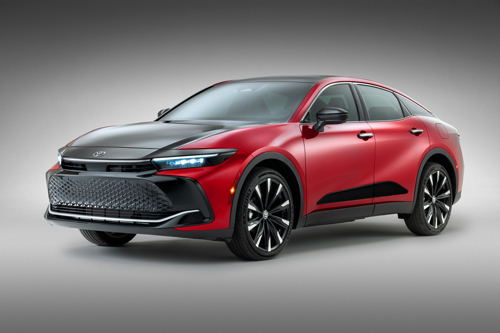 While its footprint roughly equals that of a Camry, it looks much more a grand touring hatchback when you take into account the aggressive rear window rake and short deck. It does get a standard trunk, however, placing it firmly in the sedan camp. It also gets two different hybrid powertrains spread across three trim levels: XLE, Limited and Platinum. All three get AWD, while the top Platinum spec gets the Hybrid Max powertrain first seen on the latest Tundra pickup, good for 340 hp thanks to its dual EV motors and turbocharged 2.4-litre engine.
Want to Become an EVer? Turo and Hyundai are Here to Help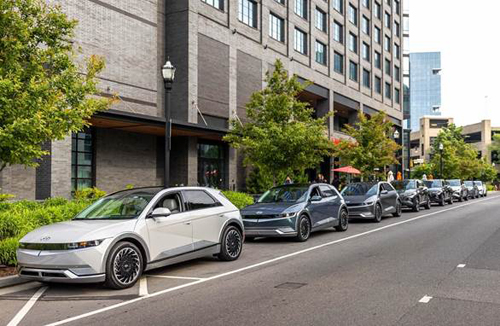 Speaking of Hyundai EVs and more specifically, the Ioniq 5: This week, Hyundai announced a partnership with that Air BnB of the car world, Turo, to help get more Canadians on board with EV driving.
How? Simple: certain Hyundai dealers will be reserving a few select Ioniq 5 models to be part of the Turo program. Once done, they list the vehicles on the Turo app and it's as easy as click and go; create an account, hit a button, and you're good to go. Better still is how if users like the car so much that they want one, they will receive $500 off the purchase price of a new Ioniq 5.
BMW To Go Racing With M Hybrid V8 LMDh Prototype
BMW is taking what it learned from its German touring car days and applying it to a new V8-powered IMSA GTP racer.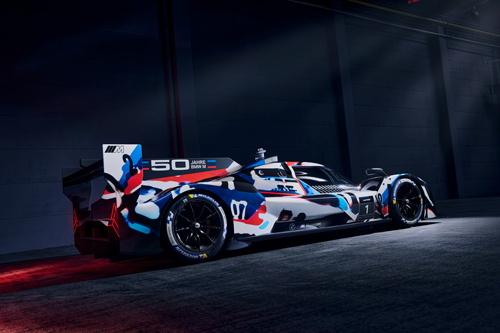 Called the "P66/3", the V8 hybrid motor beneath the streamlined carbon skin is a mix of the engine used in 2018's M4 touring car and supplementary electric drive. In its current form, it's good for 640 hp and 476 lb-ft of torque and it can drive in full-electric mode thanks to a separator clutch between the electric and combustion engines. Watch for BMW's latest top-flite racer on tracks across the world in 2023.