This Week In Auto: Volume 16
Toyota Corolla Cross Goes Hybrid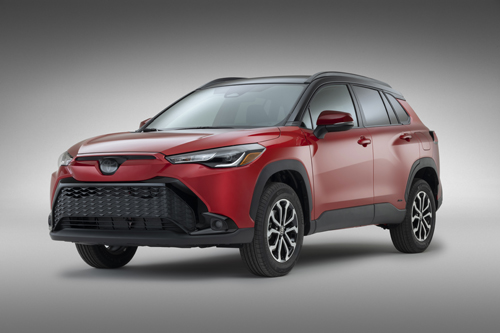 You'd think a vehicle with the word "cross" in its name might already be a hybrid, but for the Toyota Corolla Cross that was not the case — until now.
Today, Toyota pulled the wraps off the Corolla Cross Hybrid, bringing the brand's total hybrid offerings in Canada to a nice, round count of 10 – and that's before you even start counting Lexus offerings. The US-built Corolla Cross Hybrid gets an added bonus of being available only with AWD as well as getting the brand's fifth generation hybrid system. It's enough to provide 194 horsepower, almost a 30 hp jump over non-hybrid models. That's a good thing as if there was one thing the Cross could use, it's more power. Of course when it comes to hybrids fuel economy is paramount, and Toyota is claiming 37 miler-per-gallon, or about 6.4L/100 km for the Corolla Cross.
Toyota's Baby Performance Models Get Nip N' Tucked
Even though we've seen very little of the forthcoming AWD, turbocharged GR Corolla, Toyota is already readying an even more performance-oriented model, dubbed "Morizo", so named for GR Master Driver and Toyota president Akio Toyoda.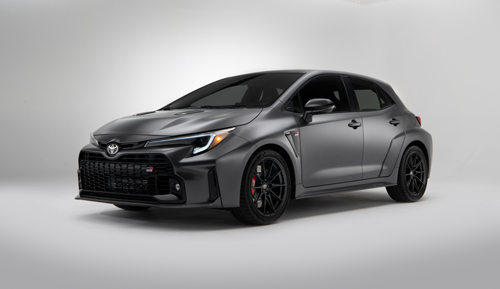 It makes the same 300 hp as do its Core and Circuit Edition siblings, but adds over 20 pound-feet of torque for a total of 295. Coupled with a closer-ratio gearbox and weight savings of 100 lbs. thanks in no small part to the removal of the rear seats, the Morizo – limited to just 200 units for the 2023 launch year — will be more than just a name, but a top performer as well. More than just power tweaking, the Morizo also gets a stiffened chassis, Michelin Pilot Sport Cup 2 tires and monotube shock absorbers.
Not to be completely outdone, the GR 86 sports car will also be getting a special edition for 2023, called, well, Special Edition. It adds a special graphics package, special wheels and cat-back performance exhaust and will be limited to 860 units.
It's a DeLorean, We Swear
This week, DMC released the first official images of its upcoming DeLorean EV car as well as the model name, Alpha5.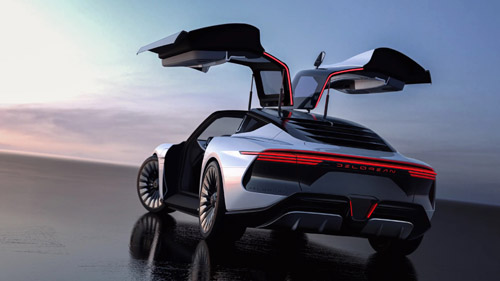 Looking like the cult classic we all know in love only in the way it has two gullwing doors, the latest DeLorean looks much more a competitor for the Lucid Air or Porsche Taycan than it does a competitor of…well, whatever the original DeLorean competed against. Admittedly, we're a little disappointed; there's so much that could have been done to modernize the DeLorean shape – just look at how Hyundai channeled the Pony concept from the '70s when it came time to design the spectacular Ioniq 5 (what's with EV cars and the number 5?). Indeed, while the ItalDesign design house – same folks that did the original — made it futuristic looking enough with its head- and taillight slits, multi-spoke wheels and smooth overall shape, it's just not all that unique when you consider its ancestor. At least they gave it a louvered rear window. Oh, and it will reportedly hit 88 mph from start in 4.35 seconds.
Stellantis and Samsung to Build Joint EV Battery Plant
Stellantis and Samsung announced this week that they have signed an agreement to build a lithium-ion battery plant – ostensibly for both EV cars AND cell phones – in Kokomo, Indiana.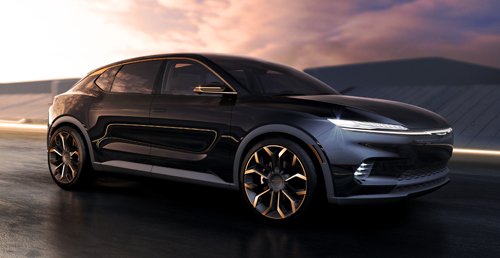 Set to be operational come 2025, the US $2.5 billion investment will be able to produce up to 33 gigawatt-hours of batteries and create 1,400 new jobs in the process. That year makes sense, as it's when many "electrified only" parameters have been set by various manufacturers, including many under the Stellantis umbrella. The plant's location sits roughly between their assembly facilities in Michigan and Ohio, which should also reduce the greenhouse gasses produces by shipping parts and batteries all over North America and the world.