Winter driving for most of us means heading outside a few minutes early, turning on the car and allowing it to warm up before driving off to work. But is this a good idea for today's high-tech automobiles? The simple answer is no.
For the most part, letting your vehicle idle for long periods of time when it is cold is not only harmful to the environment, but can cause serious damage to your engine and emission system. Here is my advice for how to warm up your vehicle during the winter.
– Engines today employ some form of electronic fuel injection. During cold engine start-up, the computer management system tells the fuel injectors to stay open longer allowing more fuel to flow into the engine in part to keep it running cool. Trying to warm up the engine at slightly above idle speed can actually damage your engine and cause unnecessary problems.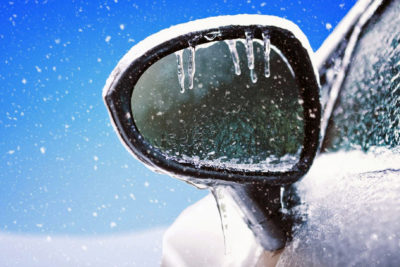 – Cold engines produce a much higher level of unburned hydrocarbons as fuel needs heat to burn efficiently. Even the best catalytic converter is unable to process 100% while running at maximum temperature. Allowing the engine to idle for extended periods will eventually begin to clog the exhaust system.
– Current engine technology employs an electronic ignition system that requires spark plugs to be changed at intervals in the range of 100,000 km. An engine at idle for extended periods of time could dramatically shorten the life of your spark plugs, causing you to spend additional money on unnecessary service and repairs.
– Older vehicles require more frequent maintenance; most calling for spark plugs to be changed every 30,000 km or so. Allowing your vehicle to idle for longer periods of time may cause spark plugs to become plugged or dirty due to inefficient fuel burning. Save your money and turn off of the car.
– The best approach is to start your vehicle and let it run for up to one minute before driving off to work or play. This will allow fluids to start flowing through the engine and then warm up to efficient temperatures under normal driving conditions. If the temperature is below freezing, allow up to a maximum of five minutes of idle time before driving away. This should be just enough time to clean off any snow or ice that may have accumulated on the windows.