Michelin is one of those rare brands that when you say the name, people know exactly what you are referring to. They are the Kleenex tissue brand of tires. Of course, they are also recognized as being an authority for which restaurant to visit, nothing beats a 3 Michelin Star dining experience. But the fact remains, getting you to the restaurant safely in all kinds of weather is their first priority. After that, it is all up to the chef.
To help improve winter driving for those us of who live in the snowy northern regions on our planet, the French tire company introduced the new Michelin X-Ice SNOW tire at a special event last week. Michelin states their newest tire has undergone extensive development and testing, proving itself in extreme-winter driving conditions at their Nordic test centers.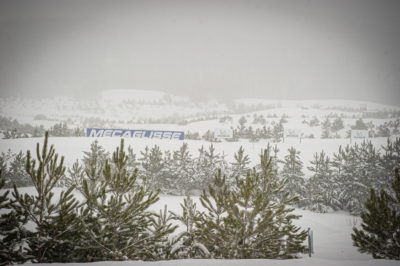 My opportunity to test the tires in person was to take place at Circuit Mecaglisse, a motorsport facility in rural Quebec that I am very familiar with. Unfortunately, that plan was shelved due to, of all things, winter weather. My flight never left Toronto. Maybe the plane would have benefitted from a new set of Michelin winter tires. So until that day when I can test the tires for myself, let's just stick with the facts.
"The new Michelin X-Ice SNOW tire is designed to give drivers peace of mind when driving in extreme winter conditions," says Sylvaine Cuniberti, Michelin's marketing director, "We have an exceptional winter tire with a new tread design and innovative technologies, resulting in improved snow performance and leadership in ice braking. The Michelin X-Ice SNOW provides drivers and passengers with long-lasting winter performance and continues to perform as an industry leader as it wears, while being covered by a segment-exclusive limited treadwear warranty."
Michelin states testing reveals the new  X-Ice SNOW tire features improved snow performance and braking as compared to its predecessor, stops nearly 3 meters shorter on ice than a leading competitor and lasts up to one additional winter season than the average of leading competitor tires. It should be noted, 85% of all X-Ice SNOW tires bound for North American customers will be produced in Nova Scotia, Canada.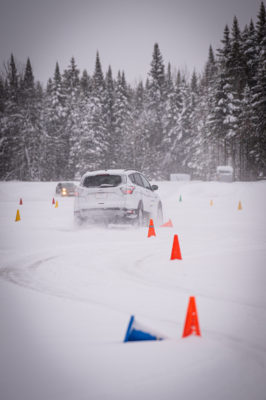 Innovation is the key reason the new X-Ice SNOW tire replaces both the Michelin's X-Ice Xi3 and Latitude X-Ice Xi2 tire lines starting this Fall. These innovations include:
– Next-generation V-shaped tread design: providing 100% use of the contact patch for optimal grip performance on snow and ice and for exceptional slush performance. Maintains its shape even when worn to continue providing grip in winter conditions.
– Flex-Ice 2.0 tread compound: a unique rubber mix for use in a wide range of winter temperatures with a full silica-based compound to maintain flexibility in severe cold climate conditions.
– Michelin EverGrip technologies: an innovative tread compound with rigid polymer for improved grip on both snow and ice for the duration of the wear life.
– Two types of full-depth, interlocking 3-D sipes: for an increased claw effect on snow and ice, and for long-lasting biting edges.
A total of 82 tire sizes will be available with speed ratings T and H for automobiles, CUVs and SUVs with rim diameters from 14-22 inches. An additional 41 sizes will be introduced in Fall 2021. Extreme winter driving has apparently met its match.