TAs surprising as it sounds considering their position as one of the world leaders of partially-electrified vehicle manufacturing (boasting a 64 per cent market share for hybrids and plug-in hybrids) with their line-up of hybrids, Toyota doesn't actually offer any models with full-EV powertrains like Nissan does with the Leaf, or like Mazda does with the MX-30 in some markets. After all, they were one of the first to market with a hybrid when the Prius compact debuted about 25 years ago.
That's all about to change, however, with Toyota's announcement that they plan on releasing three new electrified models in the US in this year alone – two battery-electric vehicles (BEVs, which you can read as "full EV") and a plug-in hybrid electric vehicle.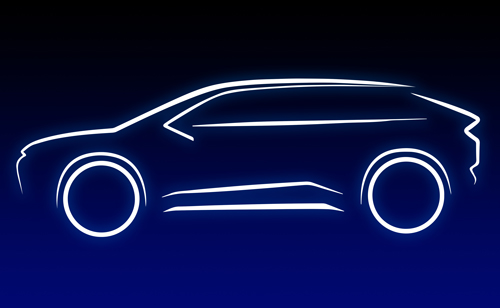 It should come as little surprise that one of the models will be a small crossover that was first announced by Toyota for the European market last year. Of course, that's also the soup du jour in the North American automotive sphere these days. They're being mum, for now, on what shape the other two models are going to take.
"Toyota's new electrified product offerings will give customers multiple choices of powertrain that best suits their needs," said Bob Carter, executive vice president of sales at Toyota North America.
The models will all make use of Toyota new e-TNGA electric vehicle platform that was announced late last year. That puts Toyota on the same bandwagon as many manufacturers, who are all developing modular "e" platforms on which to mount a number of different body styles and drive types. General Motors, Hyundai Ioniq, Tesla, Volkswagen and more have all adopted this strategy as it is a sure-fire way to develop and release a number of EVs in short order. Which is important in Toyota's case, as they're also targeting for 40 per cent of new vehicle sales to be electrified models by 2025, and 70 per cent by 2030.
As of right now, the vehicles are for the American market but with Toyota, as the US goes, so Canada follows soon thereafter. Watch this space for any further developments.