This week, during the annual Consumer Electronics Show (CES) technology extravaganza, GM re-committed itself to and invited "the world on our all-electric future." At 9am on Tuesday, January 12, GM Chairman and CEO Mary Barra gave a live presentation, championing the necessity and virtues of intensive electrification — and GM's all-in commitment.
So how committed are they? Barra's speech comes just two workdays after the launch of the company's new worldwide marketing campaign, entitled Everybody In; in layouts, the letters E and V are larger for a neat double-entendre. That is, GM is all in corporately and every driver should be in an EV. Barra's presentation supported this. During her speech, she announced the bold and ambitious goal to "put everyone in an EV" whether that's Buick, GMC, Cadillac or Chevrolet.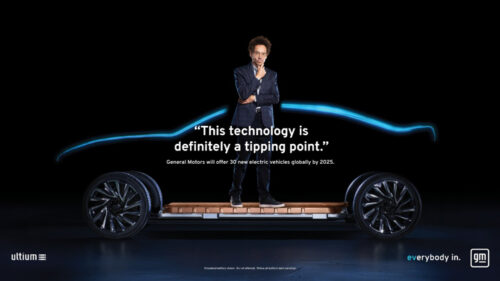 But further proof? The marketing campaign features zeitgeist hero, Malcolm Gladwell. He appears in the campaign and also will be co-delivering a live keynote presentation at CES 2021 with GM President Mark Reuss.
A self-proclaimed car nut, Gladwell has noticed and accelerated many major societal trends over the past decades. His phrases have filtered down to everyday English. Consider "ten-thousand hours", "outliers" and "the tipping point". But his latest prescient book, Talking to Strangers, all-but predicted last year's Black Lives Matters catalysts and protests.
The point? If you have Gladwell singing from your philosophical songbook, you're probably in the right place at the right time. But CES 2021 isn't GM's first all-in commitment to electrification. Last year the company promised to deliver 30 new electric vehicles (EVs) by 2025.
That was the big leap. Now they're landing on their feet. In another article about the mass adoption of EVs a couple of years ago, I quoted the popular internet saying that's been attributed to everyone from Bill Gates to Bilbo Baggins: "People tend to overestimate what can be done in one year and underestimate what can be done in five or ten."
Oddly, because of the pandemic, we may be getting close to the tipping point now. Dan Schulman, president and C.E.O. of PayPal recently said, "The pandemic has accelerated digitization by three to five years. It's changing business models in every industry and putting a lot of pressure on regulators, central banks and the financial system."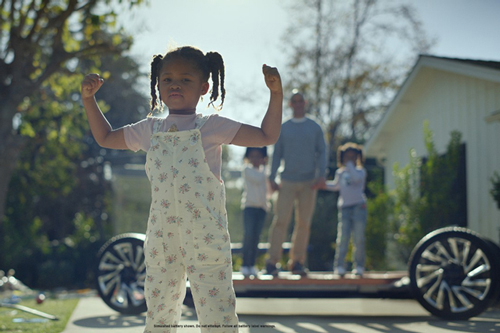 Wondering what this has to do with making cars, beyond Shulman's reference to every industry? A major advantage of electrification is the co-mingling of technologies. You can drive much of your EV from your phone. To accelerate the societal slide into electrification, Barra talked about technologies they're building — and the $25 billion GM's spending on them by 2025.
(Remember when a billion still sounded like a big number? Take a breath and think about it again. 1,000,000,000 is still big and GM committed 25 of them. Small wonder Barra et al describe this business philosophy as "zero-crashes, zero emissions and zero-congestion." Just look at the 0s!)
Some of the innovations include the Ultium battery. According to JD Power, Ultium's modular mix-and-match approach to assembly provides "GM with advantages in performance, scale, speed to market, and manufacturing efficiency versus assembling EVs on a piecemeal or one-off basis."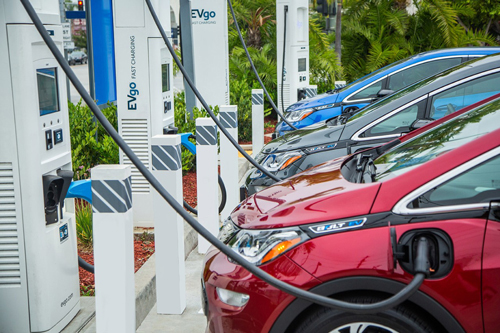 Mind, going all electric is only part of Barra's commitment and grasp of the zeitgeist, as evidenced in her speech. She shared how, early in the pandemic, GM partnered with healthcare technologists Ventech and scaled up production of 30,000 ventilators in Kokomo, Indiana, plus over 200 million face masks, and other PPE.
Then the litanies of injustices perpetrated against people like Brionna Taylor and George Floyd happened and Barra wondered "what we are going to do about it … We announced our intention to become the most inclusive company in the world … We allocated $10 million for organizations fighting racism, bigotry, discrimination and hatred."
Wondering what this has to do with making cars? You may need a lesson in modern branding. These days, the buying public, especially millennials, want to know if that makers of the brands they wear share their values. And you do 'wear' your car as much as your Canada Goose coat and Starbucks flask. At this electrifying moment, GM put itself at the crossroads of culture and tech. Interesting times.