Kia Electric Trucking
At this point, what automaker hasn't released some sort of statement or roadmap detailing plans to move towards greater electrification? Kia certainly has, at a recent CEO Investor Day virtual event, and one of the models mentioned in it was the EV6 crossover we reported on last week. But more interestingly there was also mention of two pickup trucks that will be part of a full 14 battery electric vehicle lineup expected by 2027.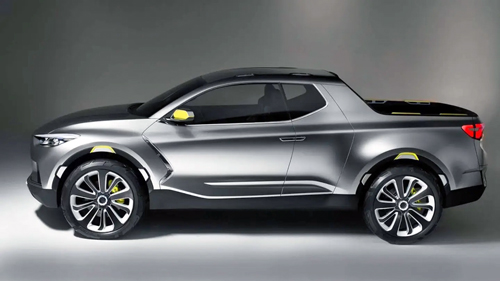 Sadly, all that has been stated so far is that one will be a "dedicated" electric pickup and the other a "strategic" model for emerging markets — the former, then, is likely not to be based off an existing platform like the Hyundai Santa Cruz/Tucson while the latter doesn't sound like it will be coming to North America. More to come.
Ford Everest
Though not arriving on our shores (for now), the third-generation Ford Everest was launched in Dubai last week. Based on the Ford Ranger, this rugged body-on-frame three-row SUV shares some familiar design cues with domestic product like the signature C-clamp LED daytime running lights and a muscular, boxy shape. Depending on the market, the vehicle utilizes a 2.3-litre EcoBoost four-cylinder engine, or a single or bi-turbo 3.0-litre V6 diesel.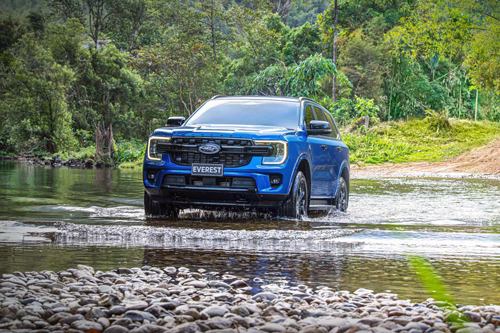 There's some serious off-road-ready hardware under the bodywork. Depending on trim, the vehicle boasts either a part-time or permanent four-wheel drive system: the former features a two-speed electronic shift-on-the-fly transfer case and the latter an electronically-controlled on-demand two-speed electromechanical transfer case with selectable drive modes.
VinFast White Glove Service
A trio of VinFast zero emissions crossovers are on their way, and the Vietnam-based automaker is attempting to allay any fears of range anxiety or general side-of-the-road issues by announcing of a partnership with tech firm Urgently. Together, they are delivering a white glove mobility assistance platform to offer traditional flat tire and tow support, remote charging and more.
VinFast's customer experience centre is available to customers 24-hours a day and can be reached via text, in-car communication or through the proprietary app. Leveraging location-based services, real-time data, AI and other technologies, the brand promises one of the quickest and most innovative programs of its kind in the industry.
VW ID. Buzz Production Model Revealed
May not have been the best kept secret in the auto world but nevertheless VW has pulled the tarp back from the final, production version (after countless concept variations) of the ID. Buzz, a modern, electrified take on the much-loved and high-selling VW Type II Van, or "microbus", as it's better known.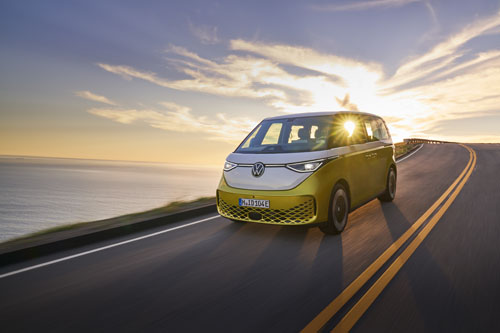 Available in both passenger and Cargo forms – the latter offering almost 3,900 litres of cargo room, the former 1,121 L —  the Buzz rides on the MQE platform that's going to underpin, well, pretty much every Volkswagen model going forward as the company strives to fully electrify its line-up. It's instantly recognizable as a VW bus thanks to its tall, slab-sided profile, two-tone paintjob and massive VW logo adorning the front fascia. Power from its single rear-mounted (because of course it is) EV motor with 82 kWh battery comes in at 201 horsepower and 229 pound-feet of torque, although we expect a dual-motor version with more power is also on the way. Range estimated have not yet been revealed, but you have to think it will be in the 400-500 km range if its going to stack up with the competition.
Thing is, you're going to have to wait until 2023 to order one and it will eventually come as a 2024 model.