The Porsche Sport Classic is Back, Ducktail and All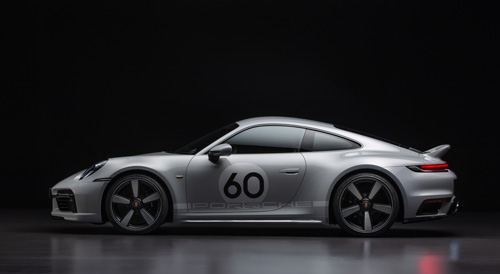 If you weren't lucky enough to get your hands on one of the original 250 2010 Porsche 911 Sport Classics in all their Fuchs-equipped, ducktailed and wide-hipped splendour then fear not: the Sport Classic is coming back as a 2023 model in celebration of the 911's 60th anniversary. This time, they're producing an additional 1,000 and they will be available in Canada.
The Sport Classic gets a modern take on the classic Fuchs alloy wheels, special real gold badging, a choice of four colours (instead of just one as was previously the case) including Sport Grey, which draws inspiration from the Fashion Grey tint seen on the original 356 sports car. Like the previous Sport Classic, the new car comes only with rear-wheel-drive, and only with a manual transmission. Unlike the last model, however, this new one gets the same powertrain as the 911 Turbo S, meaning 542 horsepower and 442 pound-feet of torque. Interested? Better hurry up because…oh, never mind. Last one just sold.
Hot Wheels Hits the Silver Screen

You grew up running Bone Shakers and Deoras down plastic tracks that weave through kitchens, living rooms and doghouses. More recently, you've perhaps been doing so virtually on your Playstations and Xboxes. Indeed, you're probably still stopping by the toy aisle on a milk run because you never know, right?
Soon, you'll now be able to indulge your Hot Wheels love with some nicely buttered movie popcorn in your hand because Warner Bros. Pictures recently announced that they are bringing Hot Wheels to theatres everywhere as a full-length feature film. It's to be produced by J. J. Abrams, he of Lost, Star Wars and Mission: Impossible fame and while no plot or cast has yet been revealed, we know we'll be there on opening night. Whenever that may be as that hasn't been announced yet either. In the interim, we'll be enjoying the new monster trucks add-on for the Hot Wheels Unleashed video game.
Mercedes-AMG C43 To Get More Than 100 Horsepower per Cylinder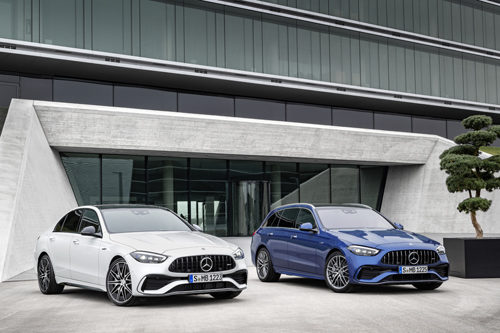 Thanks to turbocharging and the addition of a 48V mild-hybrid system, the next version of Mercedes-AMG's baby super sedan/coupe/convertible will be more powerful than the outgoing model, as it now makes 408 horsepower and 369 pound-feet of torque, sent to all four wheels via a nine-speed multi-clutch automatic transmission.
The 48V mild hybrid system serves as both a starter-generator as well as a way to reduce turbo lag as the turbos spool up before power can be developed. It will also keep boost on when off-throttle. Looking forward to this one.
2023 Acura Integra Pricing Announced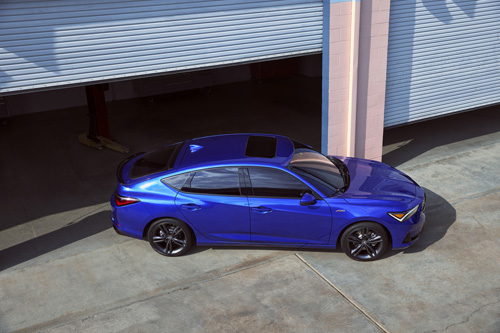 The latest version of Acura's popular Integra is back after a two-decade hiatus, and it will be available with turbo power and yes, even a manual transmission to go along with a CVT automatic.
You will have to pay for it, though; if you want the stick shift, you're going to have to opt for an Elite A-Spec model which, at $42,550 plus freight and PDI, is the most expensive model in the line-up. Otherwise, a basic CVT-equipped model starts at $34,350, roughly the cost of popular performance compacts such as a VW Golf GTI.