Three-Wheeling Fun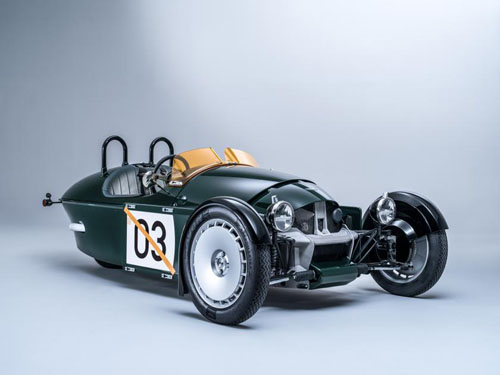 You may have heard of Morgan, you may not have. If you have, you may also have heard of the Three-Wheeler model…or you may not have. Whatever the case may be, it seems the little V-twin bike engine-powered sportster was popular enough to be given another go 'round by the manufacturer, which marks the third time Morgan has gone back to the well.
The new car, called "Super 3", gets an all-new aluminum platform (historically, Morgans have typically been crafted mainly from wood) and a 1.5-litre Ford three-cylinder good for 118 horsepower and 110 pound-feet of torque, fed straight to the single rear wheel via a five-speed manual gearbox from the old Mazda MX-5 Miata. Unlike previous models, the engine no longer sits exposed at the front between the wheels, but behind a cowl which Morgan says provides better aero, but is more likely required to meet vehicle crash safety standards that are a million times more stringent than they used to be. While 110 hp may not seem like much, know that the Super 3 weighs just 635 kilograms. It should come as no surprise that a multitude of graphics packages will be offered, though we suspect most buyers will be opting for the WW2 fighter plane motif that as always been the model's calling card.
You Win Some…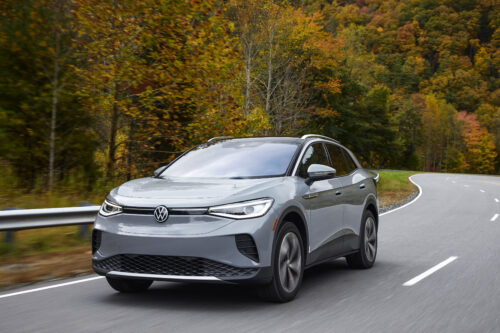 While it may feel like an "already?!? Didn't that just come out?" situation, VW recently revealed new info about its 2022 ID.4 EV, even if it seems like the '21 only just came out yesterday, or something.
Chief among the changes is an increase of 20 miles (about 32 km) on a full charge for the rear-wheel-drive model – that's the biggest increase across the range, but all models will get more range for '22. And, once you've run the battery out, you won't have to wait as long for a recharge as DC fast-charging speeds have also increased for '22.
…You Lose Some
If you are looking for an ID.4, however, you may be waiting quite some time.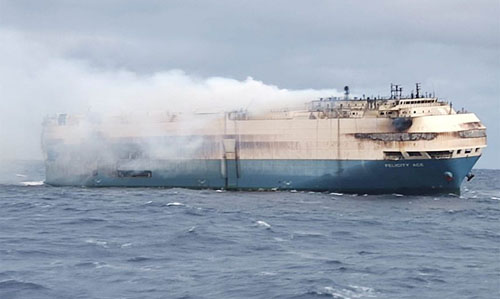 As if the global production issues plaguing pretty much the entire car world weren't enough, the highly sought-after ID.4 models were reportedly among the thousands of cars jammed on the stranded Felicity Ace car transport ship that has been on fire for over a week, with salvage crews only just arriving on scene on February 22. That's some six days after the ship's first distress signals were sent up, according to ship-tracking site fleetmon.com. Other vehicles on board include Porsches, Lamborghinis and Bentleys.
2022 Subaru WRX Pricing Announcement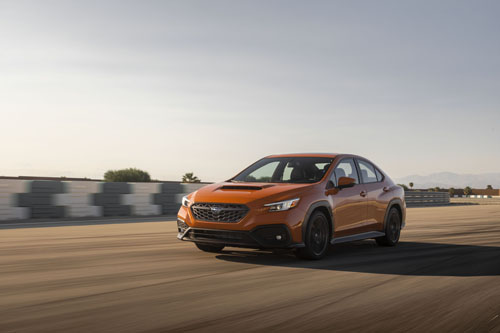 Those waiting for the latest version of Subaru's rally-inspired cult-classic road racer can now start planning their savings as Subaru has announced pricing for the latest model.
The all-new WRX will start at $30,995 in Canada before freight and PDI, marking '22 the first year that they haven't been able to keep the base price below $30,000. Still, though; even at that price, you won't  find many cars that provide AWD, 271 hp of turbocharged flat-4 performance and a slick-shifting six speed manual – yes, you read that right, manual – transmission. The VW Golf R will cost you over 45 grand at base, the Audi S3 over $47 grand (smaller, and with no manual option) and the Mitsubishi Lancer EVO…well, that doesn't exist anymore. Add in the fact that the front-wheel-drive Honda Civic Si starts at about 33 grand and the Hyundai Elantra N about 37K, and the WRX remains as sweet a deal as it ever was.