In their bid for carbon neutrality by 2050 and the full embrace of electrification for their showroom offerings, Volkswagen has released final details and Canadian pricing for their upcoming ID.4 range of compact SUVs.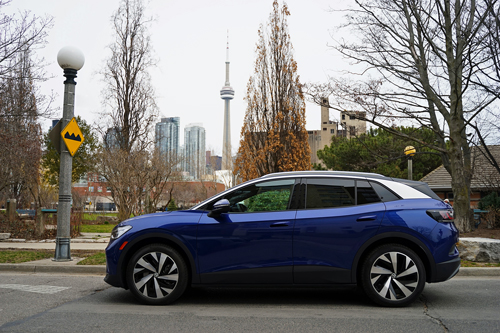 We've already covered much of the technical nitty-gritty going on under the skin of the ID.4 here, so I'm not going to get into all of that again. What's important with today's news is that the ID.4, debuting as the "Pro" model, will effectively launch in two stages with the 201 hp, RWD version being the first to come to market late this summer. Pricing is pegged at $44,995 which, when combined with the $5,000 federal rebate available, puts it within sniffing distance of a Tiguan Highline.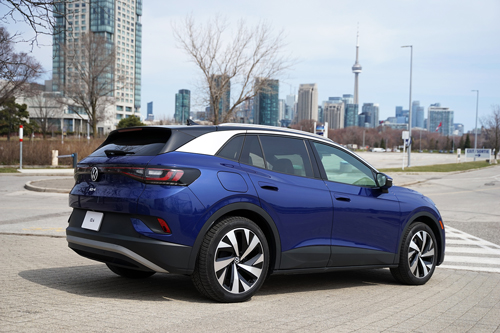 Of course, that Tiguan is equipped with VW's 4Motion AWD system, so if AWD is a must for you, you will have to wait just a bit longer as the two-motor, 300 hp, ID.4 AWD Pro won't hit dealer floors until "later in 2021" and it will retail for $49,995 (which is again, before federal rebates kick in). In addition to the extra motor, power and driven wheels, the ID.4 AWD Pro will also come equipped with a trailer hitch as standard, capable of tugging 1225kgs.
All ID.4 Pro variants can be optioned with VW's Statement package which, for an extra $8k adds a panoramic fixed-glass roof, premium LED projector headlights with Volkswagen's Adaptive Front-lighting System (AFS) and power-folding side mirrors with puddle lamp signature, 20-inch wheels, black roof, and silver roof rails and bumper accents. It also includes the 12-inch Discover Pro Max infotainment screen that allows for gesture based control, swaps cloth for a set of powered, leatherette seats and adds some funky LED accent lighting that includes backlit badging. My guess is, thanks to offset from that federal rebate, most ID.4's will be fully optioned by Canadian customers.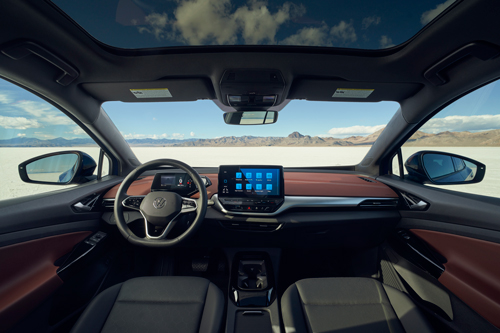 "The ID.4 was designed, first and foremost, to be a great SUV," said Pierre Boutin, President of Volkswagen Canada. "It looks and drives like the future and does so without any compromises. This truly is an EV for everyone." Our neighbours to the south and across the pond have already had the chance to experience their versions of the ID.4 in RWD guise. The early opinions indicate that, while neither the quickest nor sharpest handling of EV SUVs, the ID.4 does a good job on delivering a refined package overall. Be sure to check back with us as we'll add our two-cents to the opinion pool as soon as we have the chance.
Links: Volkswagen Canada