This enthusiast-favourite all-wheel drive sport compact is back for another generation, the 2022 Subaru WRX arriving in stiffer and stronger packaging with some new tech.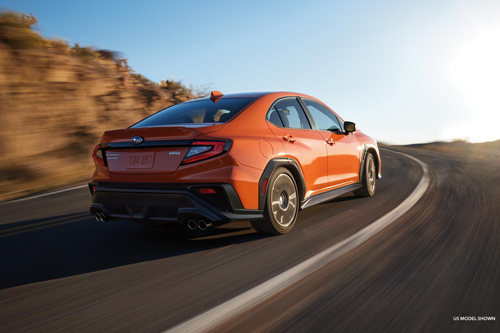 Now built on the Subaru Global Platform — severing its former ties to the Impreza — which underpins all of the manufacturer's modern vehicles, the sedan boasts a 28 per cent increase in torsional rigidity, lower centre of gravity and a body-mounted rear stabilizer bar. Add to that an optimized track-tuned suspension system, and the cliché phrase, "it handles like it's on rails," is appropriate.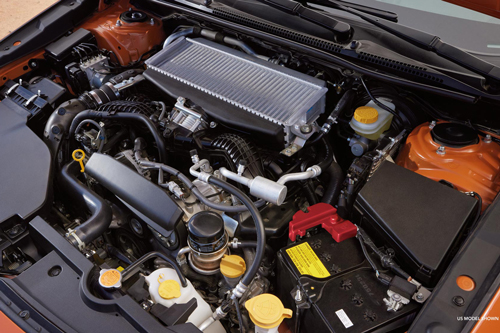 Upping the displacement from the previous model to 2.4 litres, the turbocharged four-cylinder BOXER engine curiously only features a three horsepower bump (271 horsepower compared to 268) with torque remaining at 258 lb-ft. The company does say responsiveness and acceleration are both improved, and there's a new Subaru Performance Transmission CVT available. A six-speed manual gearbox remains standard.
The exterior has a wide-body look and utilizes aluminum front fenders to cut down on weight. Other functional design elements include air outlets behind the front wheels to reduce lift and improve driving stability, and the black textured trim around the wheel arches and lower body aero cut down on air resistance.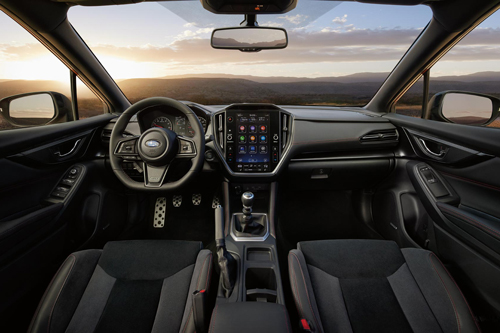 Inside the cabin a 11.6-inch tablet-style infotainment display is offered (seven-inch screen is standard). The fourth iteration of Subaru EyeSight driver assistance is optional, or bundled on trims equipped with the automatic transmission.
The 2022 Subaru WRX arrives next year.