Outside of BMW's GS, few motorcycles carry the ethos of adventure as adroitly as Kawasaki's KLR650. A veritable cockroach, the legendary KLR650 has always been regarded as the unkillable ADV mount for riders with 'round-the-world goals and blue-collar budgets. I've personally logged some of my most memorable miles aboard one of these beasts bouncing through Baja, so I'm beyond stoked to finally see it back in Team Green's lineup.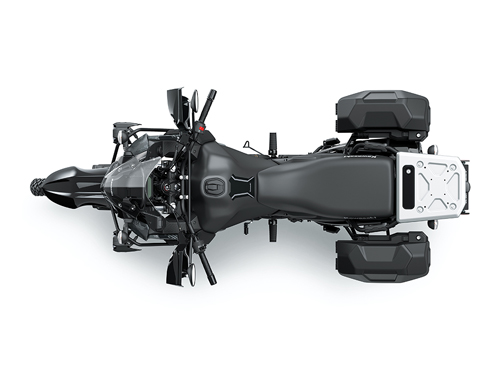 Despite all sorts of rumours regarding its powerplant (and continued existence), the 2022 KLR650 continues to thump along via a single-cylinder engine. However, this time around the 652cc, liquid-cooled engine is fed via electronic fuel injection with a 40mm throttle body. The cam profiles have been re-jigged for increased performance in the mid-range and the swingarm has been lengthened to help with stability.
The rear frame is now a fully integrated piece, to increase rigidity and there's all new bodywork covering things up. The KLR will still only have a 5-speed gearbox to click through and sadly it has put on a solid 10kgs during its near four-year hiatus (209kg). While I certainly would have loved to see the dial on the scales go the other direction to make things easier off-road, it shouldn't hamper overall on-road performance thanks to the performance gains.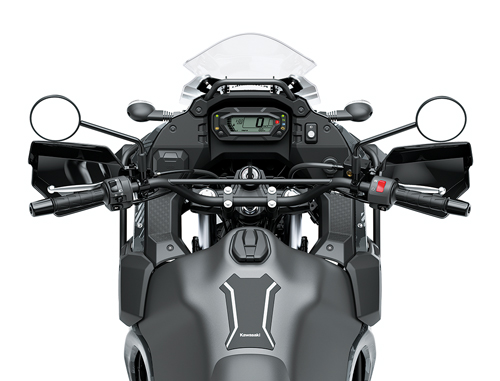 Other changes of note include an upgrade to a digital dash, LED lighting, an adjustable windshield, increased electrical output to power accessories and the inclusion of a dual-sport tuned ABS as an option (*note the ABS feature is not switchable if equipped). Kawasaki also decided to go ahead and outfit a variant of their new KLR with some adventure ready farkles that include twin 21l side cases, fog lights, crash protection as well as both DC and USB ports.
Pricing on the 2022 KLR650 starts at $7,499 with the Adventure model topping out at a mere $9,999 which, when you consider the options it adds (including the $300 upcharge for ABS), is an absolute bargain in the ADV segment.