Not content to simply debut its first foray into the highly competitive realm of adventure motorcycling, Harley-Davidson is also launching its Icon Collection — an annual series of limited edition motorcycles that both celebrate the Motor Company's past and embrace its future.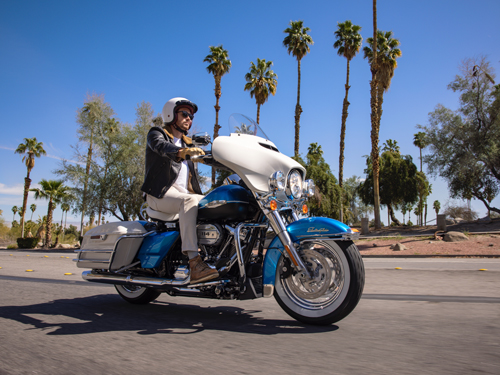 The initial offering comes in the form of the 2021 Electra Glide Revival. Inspired by H-D's first bike to feature the iconic "batwing" fairing, the 1969 FLH Electra Glide, the Revival is accented with classic design hallmarks that originated on that O.G. slice of Americana. The white-wall tires, tractor-style solo-seat and chrome accents adorning the saddlebags are all era-correct reinterpretations as is that gorgeous two-tone paint job (back in '69, the accessory fairings and saddlebags were only offered in white).
Off course, being a 2021 release, the Electra Glide Revival is also imbued with the latest in Harley-Davidson performance and technology. The engine powering this retro-bagger is the 114 cu-in version of the Milwaukee Eight that pumps out 118 lb-ft of torque and delivers 97 horsepower. That is mated to a six-speed transmission before twisting the rear wheel via Harley's traditional belt-drive.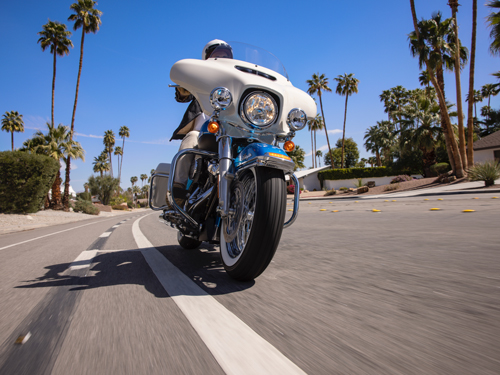 H-D has also baked in its full suite of Reflex Defensive Rider Systems which feature corner-sensitive, linked ABS braking and traction control. There is also a hill-hold control feature and what H-D calls Drag Torque Slip Control System, that works as a style of slipper clutch to prevent any rear wheel lock ups during downshifting.
In terms of rider comforts, Harley's BOOM GTS audio system is equipped, complete with Bluetooth connectivity (Android Auto and Apple CarPlay included) that can be voice commanded, when paired with a comms device. There are two speakers already installed in the fairing and the infotainment screen also offers H-D's satellite navigation software, which it should be said, is quite good.
Available right about now-ish, each Electra Glide Revival will be individually numbered and only 1,500 examples will ever be built. The cost of this very first Harley-Davidson Icon is listed at $35,299 CDN.
Link: Harley-Davidson Canada