Following the release of the all-electric Porsche Taycan and the subsequent lifted wagon version the Cross Turismo, it was only a matter of time before the EVs would receive a sportier makeover. And now they have in the form of the Taycan GTS and GTS Sport Turismo.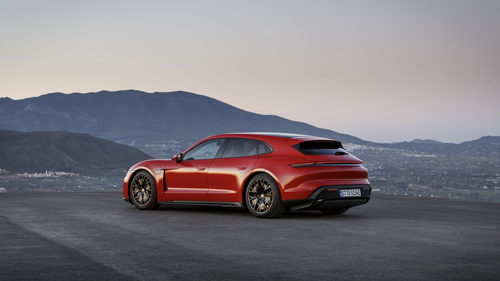 "The Taycan model range has grown steadily since its world premiere in 2019. Three body variants with up to five engine options offer something for everyone," says Kevin Giek, the model line's president, in a media release. "I am particularly pleased that we now also have a Taycan with the legendary GTS moniker. It is positioned above the Taycan 4S and below the Taycan Turbo derivatives, so it represents a real sweet spot in the range."
Premiered during press day the LA Auto Show, both vehicles boast a maximum horsepower of 590 in the temporary overboost mode, allowing a 0 to 100 km/h time of 3.7 seconds. Top speed is rated at 250 km/h.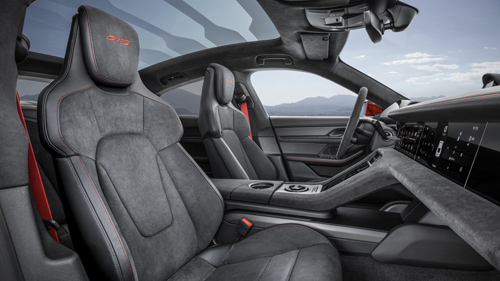 The signature blacked out details are present, like on the exterior front apron and the brushed aluminum trim pieces found throughout the cabin. In addition, the sedan receives an optional panoramic roof with Sunshine Control that is divided into nine segments. Each can be switched from clear to matte to prevent glare.
Look for the 2022 Porsche Taycan GTS and GTS Sport Turismo to arrive in Q2 next year.