I'll be the first to admit that, when speaking of off-roading of any type, my vehicle of choice will traditionally have two wheels. However, poring over Matthew Guy's account of his time in a Polaris' RZR I find myself being drawn to that side-by-side world with some piqued curiosity. Further fanning those new flames, Polaris has just announced some interesting improvements to their RZR line, specifically the smaller, nimbler Trail and Trail S models.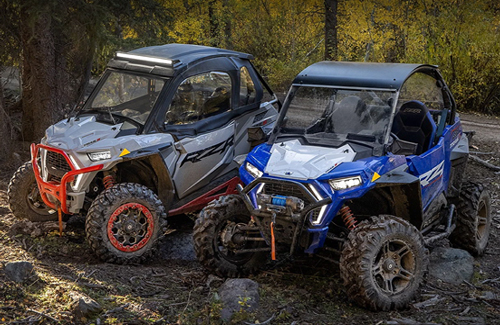 Both the Trail (the smaller, 50-inch wide RZR) and Trail S (the larger, 60-inch wide RZR) have been re-styled for 2021 including an all-new full-sized set of doors and the factory roll cage is also now a wraparound version that extends entirely around the rear of the RZR. This should help maximize protection while also giving a few additional points of contact to secure a strap or two to pull your lesser-equipped buddies out of the muck.
The most significant changes have been made with ergonomics in mind. The position of the adjustable steering wheel has been tweaked to ensure drivers' elbows won't squish against the doors and that they won't need to lean forward from the seat backs to keep the tiller in hand. The change may seem small but being able to maintain a relaxed position when bouncing around in the dirt, mud and rocks means you can comfortably play around even longer.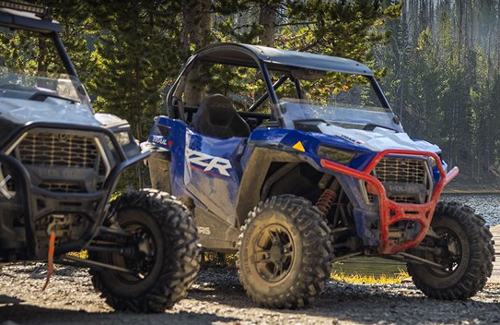 In the Ultimate trim lines of each model, a seven-inch, glove-friendly display offers up Polaris' Ride Command suite of software that allows for GPS mapping and Group Ride tracking. Also, Rockford Fosgate has been tapped to make sure you can kick out the jams and flood nature's tranquility with both beats and brap. For riders looking for more, an additional 29 accessories will also be available across model lines.
The new RZR Trail and Trail S line-up should hit dealer floors this February.