Juyu Jeon had an action-packed first year as President of Mitsubishi Motor Sales of Canada.
Since JJ, as he is affectionately known, came to Mitsubishi Motors Sales of Canada in 2017 (he joined Mitsubishi in 2005, working in various international roles), the company achieved three consecutive record sales years and record-breaking plug-in hybrid sales with the Outlander PHEV.
The brand is the fastest-growing Asian brand in the U.S. Sales of the re-designed RVR crossover are up. The sub-compact car Mirage is a sleeper hit, developing a bit of a cult following and garnering high marks for resale value.
I caught up with JJ in Toronto last week at the Canadian International Auto Show. We chatted while appropriately sitting in a Mitsubishi Outlander PHEV, the world's best-selling plug-in hybrid SUV. Fittingly, JJ sat in the drivers seat.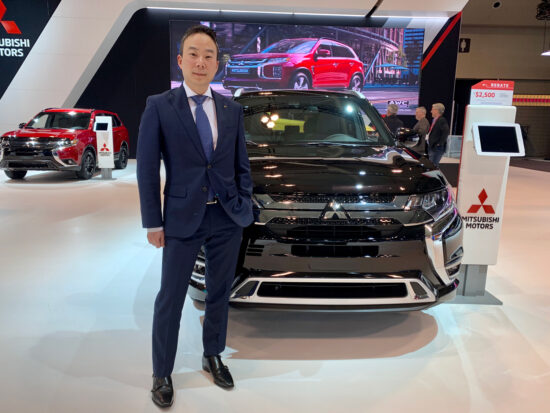 LC: How do you explain the relatively rapid success of Mitsubishi in Canada?
JJ: Well, it didn't happen overnight. 2019 was our third best year in a row. We have momentum and we've been consistent.
A few years ago, we asked ourselves: What does Mitsubishi mean to our customers?
We re-defined the brand's laser focus onto the sport-utility vehicle. This strategy plus matching the trends of the market plays into our success. We are small. We can be nimble.
Electrification is one of our brand pillars and under that pillar is the SUV. It suits the Canadian market really well and there is a strong appetite for plug-in hybrid electric technology here as well.
Renewing our record for the last three years in Canada would certainly not have been possible without the partnership with our dealers and our commitment to our customer.
LC: Where do you see Mitsubishi Canada in five years?
JJ: Wow, I need my crystal ball! Let's start with the next 12 to 18 months. It's going to be a landmark year! Every single vehicle that you see here on the show floor will be either all-new or significantly refreshed.
Our focus on SUV and electrification will remain. Change in the next five years will come far more rapidly than in the last five years.
LC: What differentiates the Mitsubishi retail experience from other brands?
JJ: The average customer used to visit a dealer five or six times before buying a vehicle. Today that number of visits is 3.5. Consumers really go to dealerships to buy rather than shop. They don't want any kind of stress with the process.
Today everything is customized – my car, my delivery, my showroom. We have the technology to provide better transparency to our customers who are asking 'What is the competitiveness of this product against other brands?'.
Our new boutique concept, complete with concierge services that pick up your vehicle for servicing and maintenance or bring a vehicle to your home or office to test-drive, matches our brand's agile nature.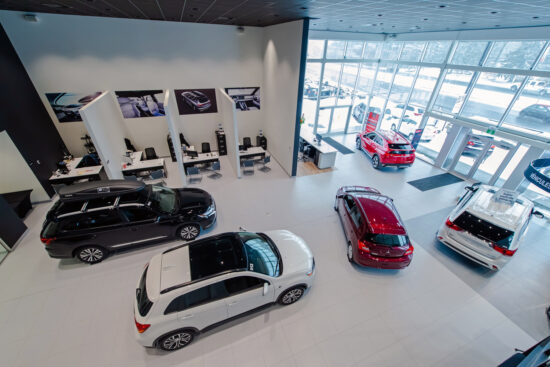 LC: Is there a future Mitsubishi pickup truck?
JJ: We don't talk about future product.
LC: Where did you grow up?
JJ: I was born in Korea but I spent some years of my childhood on the West Coast of Canada. I should have bought a condo back then!
LC: What drove your ambition growing up?
JJ: For me, the car business was always alluring. A vehicle is a big-ticket item, a unique consumer product in that its cycle changes every three to four years. I see vehicles as art pieces. The auto industry drew me because of its holistic nature – passion, safety, with the power to transform your lifestyle.
LC: Were you into cars as a child?
JJ: (laughs) I was more into heavy equipment, excavators and trucks.
LC: How did your time in the U.S. military at Camp Humphreys in South Korea shape you?
JJ: As a sergeant in military intelligence, I had to manage my team, from diverse cultural and family backgrounds. I had to put myself in their shoes and find an effective way to lead the team. The training helped build analytical skills, to follow a line of thought.
We are in the car business but it's really a people business. It's important to understand customers' needs and develop a deeper understanding that leads to better solutions.
I think my military experience was a great asset overall and it taught me discipline.
LC: Who were your role models growing up?
JJ: My mom. She taught me to put myself in others' shoes. She also taught me that I must clearly understand what I want to do, analyze what I need to get there and not waste time chasing the wrong thing.
LC: Who do you admire now?
JJ: My wife. Without her support, especially with our young family – we have four- and five-year-old boys and a one-year-old girl – I wouldn't be here.
LC: Are you kids into cars?
JJ: Absolutely, but only after space, the planets and dinosaurs. The first drawings by my two sons was the three-diamond logo of Mitsubishi.
LC: Secret talent?
JJ: I like to snowboard but after having three kids, you become hesitant to play the daredevil.