Lesley Wimbush is an award winning illustrator with well over two decades of experience, including: newspaper political cartoonist, spot illustrator, feature illustrator for The Toronto Sun, and the Toronto Star.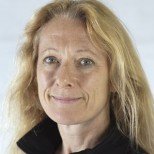 Clients include: Autosports Marketing through whom I created fundraising posters for Mario Andretti and Chad McQueen, for Steve McQueen's Boy's Club.
Commemorative illustration for Carroll Shelby's induction into the Canadian Motorsports Hall of Fame, signed by Shelby, and auctioned off by the late David E. Davis of Car and Driver fame.
Source: LinkedIn