Pony Car No More: The Ford Mustang GTD Debuts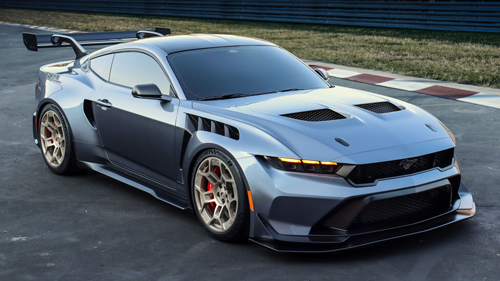 While it may have made its name in the pony car wars, the Mustang is graduating to what Ford president and CEO Jim Farley himself is calling a "supercar" with this: the 2024 Ford Mustang GTD. Powered by a supercharged 5.2-litre V8 good for in and around 800 horsepower, the also gets an eight-speed dual-clutch auto, active hydraulic swan neck rear wing sprouting from the c-pillars, carbon fibre body panels, 325 mm/345 mm Michelin Sport Cup 2 R front/rear tires, Brembo ceramic brakes, adaptive spool shock absorbers and of course, no rear seats. Basically, the GTD is a made-in-Canada (by Multimatic, the same folks that prepped the Ford GT Le Mans car) GT3 racer in everything but name. It's also the most powerful street-legal Mustang Ford's ever done. Considering how many fast 'Stangs there have been over the years, that's saying something.
Mercedes-AMG GT In All Its Glory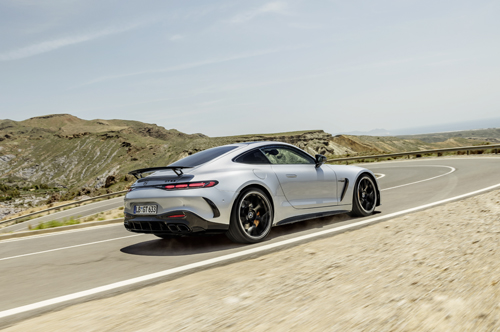 Last week we teased it, this week we're giving you the whole lowdown on the latest entry into the AMG stable, the 2024 AMG GT 55 and GT 63 – we now have (some) of the specs, as well as a look at the muscular second-generation grand tourer from Affalterbach. Power for the 63 model comes courtesy of a biturbo V8 good for 577 horsepower, while the 55 – there's a number that will be familiar to AMG fans as it graced everything from the lowly C-Class to the bahnstorming S-Class in the early '00s – sees that number dialed down to 469 hp.
We've seen V8 power in these before; the big changes for 2024 come in the form available rear seats (the GT has always been a two-seater) as well as rear-wheel steering and the standard fitment of 4Matic AWD — a first for the GT. This, of course, demonstrates that the GT clearly has the Porsche 911 — a car that's offered 2 + 2 seating and AWD for years now — in its sights
Styling-wise, the AMG bears a resemblance to the old car thanks to its gaping maw, vertical-bar grille and ultra-raked rear deck, but the overall look is a more compact one with higher-class detailing with full-length taillights, dark wheels, taut rear spoiler and subtle door creases as well as hood bulges. Inside, we find the latest MBUX tech with tilting 14" display, digital gauge cluster and plenty of carbon fibre.
Lotus has us feeling like its 1966 again at Pebble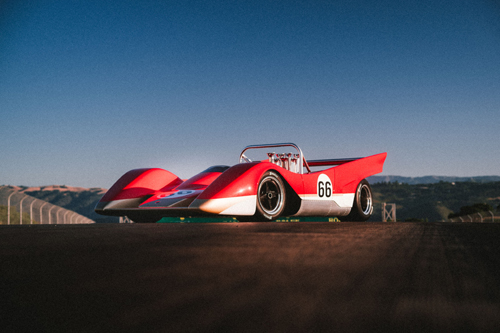 While Lotus founder Colin Chapman has always been known for his open-wheel F1 racers – think Stirling Moss' Lotus 49, Mario Andretti's Lotus 77 and so on – and ultralight road cars, there was a time when the thought of dabbling in the world of the closed-wheel world of Can-Am racing was there. Alas, the Type 66 project never saw the light of day – until now, thanks to the ultra low-volume (think 10 cars) "rediscovered and reimagined" version of the Type 66 racer. Painted in the red, while and gold livery Lotus campaigned in the '70s, the Type 66 gets a pushrod V8 capable of 830 horsepower at a screaming 8,800 RPM. In order to keep each of the one-million pound – Pounds Stirling, that is – track specials rubber-side down, over 1,000 hours of CFD work has led to 800 kg of downforce at 150 mph. It looks the business, we're sure it sounds the business and with 830 hp, it's bound to go like stink – if any of the well-heeled owners in attracts ever drives it, of course.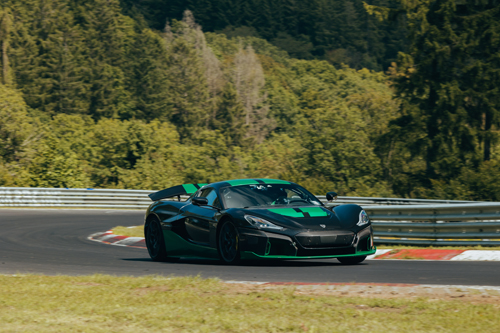 Rimac Smash
…lap records, that is; more precisely, the lap record for electric cars 'round the famed Nurburgring Nordschleife racetrack in Germany. Not only was the Rimac Nevera megacar fast through the Pflanzgarten kink, Bergwerk bend and along Döttinger Höhe straight, it broke the lap record in short order, too, taking just one lap to hit 7:05.298 seconds, a full 20 seconds faster that the previous record. To commemorate the feat, Rimac is releasing 12 Nevera Time Attack special editions, which get a special paintjob to go with their dual permanent magnet AC motors capable of producing – wait for it – 1,813 hp and 1,741 lb-ft of torque. Naturally, all 12 are long sold.
Lamborghini Lanzador Debuts at Pebble Beach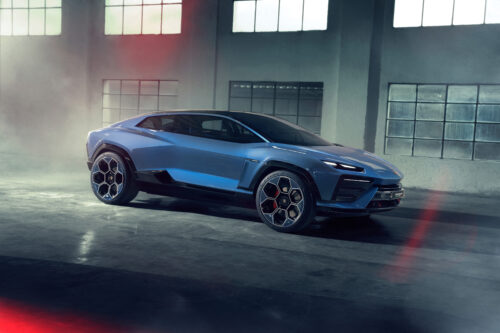 The manufacturer may be calling the Lamborghini Lanzador an "Ultra GT", but with its burly wheel design and tall ride height, Lambo's latest EV concept looks to have a dash of crossover DNA, matching its Audi Activesphere concept counterpart. Power comes courtesy of an electric motor on each axle and thanks to a next-generation battery, range won't be as affected even considering the power on-tap. And yes; it gets a flip-up door to reveal the start/stop button, just like on a gas-powered Lambo supercar.