At the Consumer Electronics Show in Las Vegas, Chrysler stated its first battery-electric vehicle is set to arrive by 2025. Though that's still some time away attendees got a peek at what the future EV might look like through the Airflow Concept now on display at CES.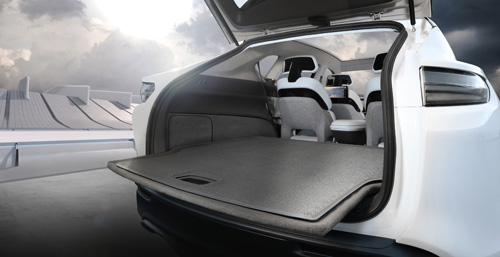 Low and sleek, the vehicle features a long wheelbase, wide track and 22-inch wheels creating quite the sporty appearance. The coat of Artic White paint, meant to convey a sense of calm and serenity, complements the equally light coloured interior designed as a place for occupants to relax.
The minimalistic cabin, utilizing mostly recycled materials, is devoid of any visual clutter. The infotainment screen with rounded corners almost resembles a glossy black pillow, and the seats are mounted on pedestal bases maximizing the amount of legroom and overall space.
Two 150-kilowatt electric drive motors (EDMs) power the all-wheel drive Airflow, running off a battery yielding between 350 to 400 miles of range on a full charge. The concept's modular structure allows the accommodation of larger EDMs for potential higher-performance applications.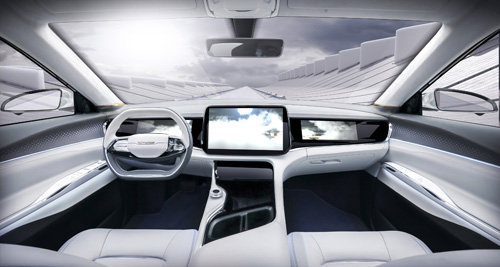 The 96-year-old Chrysler brand knows a thing or two about innovation, and the latest evidence is the equipped STLA AutoDrive system delivering Level 3 autonomous driving capabilities, which is upgradable via over-the-air software updates.
There are also plans for a full EV portfolio by 2028, according to the Michigan-based manufacture.