Mini Gets MOAR EV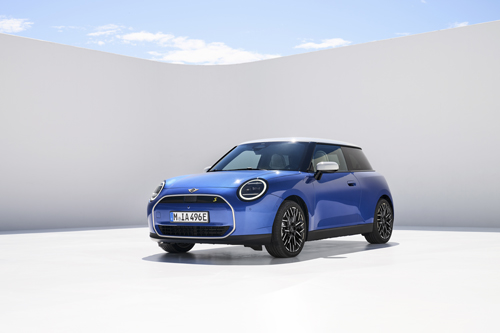 The Mini S E full-electric vehicle – BEV – has been with us for quite some time, but that's only the start as the Cooper's bigger Countryman cousin is joining the electric fray for 2025. Of course, that's not entirely without precedent as an electrified plug-in Countryman actually started the electrification process at Mini, arriving before the Cooper S E did. So, things have come full circle as Mini introduced the Countryman Electric at the IAA Mobility Show in Munich. It boasts 287 miles of range (about 460 km) as well as 205 horsepower and 184 pound-feet of torque. Also joining the fray for '25 is a reimagined Cooper Electric, which comes in both E and SE (not to be confused with the aforementioned S E) forms, with the SE making 218 hp and 243 lb-ft, along with 250 miles of range, or about 400 km.
BMW Vision Neue Klasse is an Electrified Marvel
Not to be outdone by its Mini underling, BMW used IAA Munich to unveil the latest "Neue Klasse" car – that nomenclature being the way BMW has always introduced its next compact model. Usually that means a new 3 Series or 4 Series, but here's no mention of those models here. Instead, the focus was not on a name, but on a mantra: 30 per cent more range, 30 per cent faster charging and 25 per cent more efficiency. To achieve those figures, BMW has focused on reducing rolling resistance, weight optimization, and heat management. The result is a futuristic-looking thing; there are classic BMW styling touches like the kidney grille, but you have to really squint to see it as its implementation with the headlights has a disguising effect. Otherwise, what we have is a collection of smooth surfaces that you can almost see the air flowing over. The cockpit is encased in a full glass roof for an even more futuristic look, while the interior environs are sure to be dominated by an all-new iDrive infotainment system centered around augmented reality implementation.
Mercedes-Benz Concept CLA-Class Aims to Channel EQXX Concept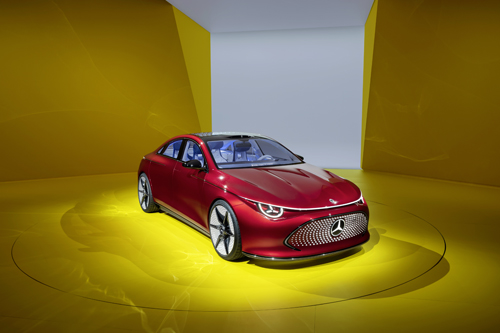 While we may be a ways away from a production version of the spectacular EQXX concept Mercedes-EQ revealed at the 2022 Consumer Electronics Show, the upcoming replacement for the CLA four-door coupé in Munich is a step in that direction. The long hood, futuristic wheels, dot matrix grille and unique headlight treatment all recall the spectacular EQXX. Mercedes is claiming 466 miles of range on a single charge and while no power figures have been released, the torque provided by the dual EV motors will likely be plenty generous. Inside, we find a futuristic take on the current CLA's digital dash, called Superscreen – no word yet on whether that's up the ladder from the "Hyperscreen" currently seen in various EQ products. In keeping with the four-door coupé mantra, the rear seats consist of two buckets instead of a three-person bench.
VW ID. GTI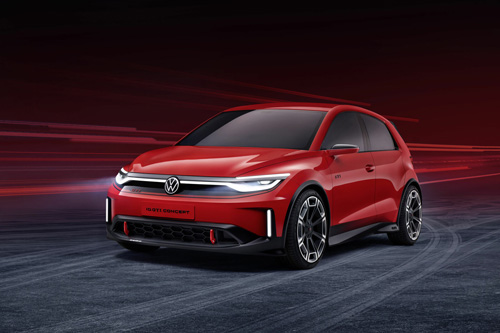 While VW may have ignored, well, everyone, and decided not to make an electric "ID" version of the Beetle, they appear to be taking another tack with the GTI hot hatch in the form of the ID. GTI. Following the Golf-like ID. 2all concept from earlier this year, this little pocket rocket looks like the GTI – right down to the red band 'round the "grille" — because that's precisely what the designers had in mind when they were putting pen to paper. It also gets a subtle roof spoiler, fully digitized interior with augmented heads-up display and retro-look digital gauges and yes, there are plaid seats! Being in such an early stage of whatever it's going to end up as, there are no power figures but VW has said that it's going to be a single-motor situation with an electronic front diff lock. Rock on!
VW Says "Nein" to Manuals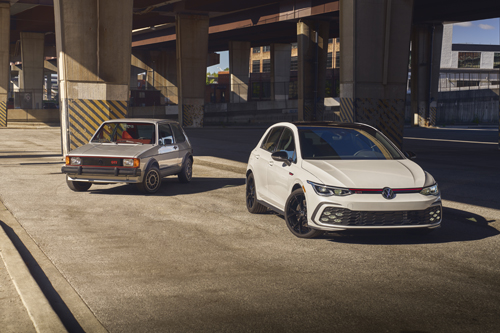 Exciting as the ID. GTI may be, it's reveal comes on the heels of some somewhat sad news concerning its gas-powered forebear, the GTI. Simply put, the 2024 GTI 380 – available only in North American markets — will be the last time you'll be able to get an ol' three-pedal set-up in a GTI, with the model becoming an all-DSG line-up going forward. So get 'em while they're hot.
All-New 2024 Hyundai Sonata Gets edgier styling, AWD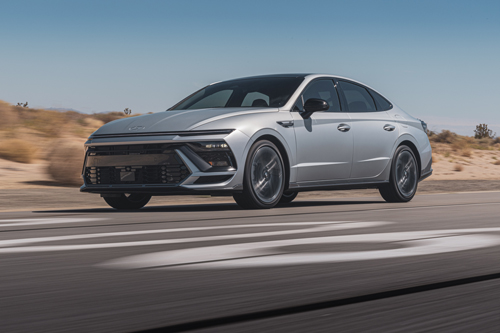 Just when we all thought the Sonata was breathing its last breath, Hyundai has given it life by completely redesigning it for 2024. Its long hood and swept back rear window provide a hatchback profile, lending an air of grand touring to the proceedings. That is backed up by the choice of punchy turbocharged power, naturally-aspirated power with AWD as well as a hybrid system. The turbo is good for 290 hp and 311 lb-ft and is the standard engine for the N Line model, while the 2.5's AWD system features a forward-biased drive, sending power to the rear wheels only when needed. The N Line also adds specialized styling in the form of a rear spoiler, exclusive 19-inch wheels and more aggressive bumpers.
If you liked the Hyundai Elantra before…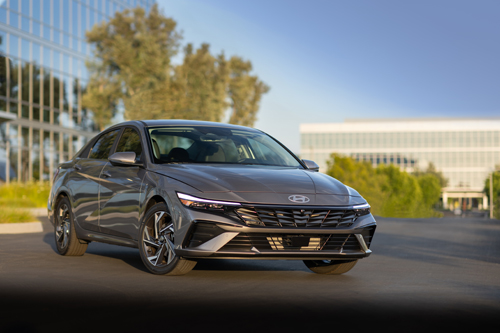 As if the current Elantra's edgy styling – made edgier still with the N model – wasn't enough, Hyundai has gone back to the drawing board for '24, making things more aggressive still with a large front air intake and ultra-narrow headlamp lenses that you might not even know exist unless the lights themselves are turned on. The designers have also changed the shape of the C-pillar for a more coupe-like profile. The Elantra N has the power to back all of this up, boasting 276 hp and 289 lb-ft of torque with a launch control system. Other engines include a 147 hp four, a 201 hp turbo four and a hybrid offering good for 139 hp and 195 lb-ft.