The 1964 Aston Martin DB5 is arguably one of the prettiest bits of automotive engineering to ever grace roads. And, thanks to its connection to the world's most famous fictional operative, it may be one of the coolest cars to exist, too. Its association with Bond also makes it a pricey endeavour: an example used in the filming of Thunderball fetched $6.4m at auction just a couple of years ago. With that in mind, the thought of slapping down $85,000 for a single piston from a DB5 may actually seem like a bargain. Especially since this particular piston also packs the punch of a fine Islay Malt; an ultra-rare bottle of 31-year old, Black Bowmore Whisky.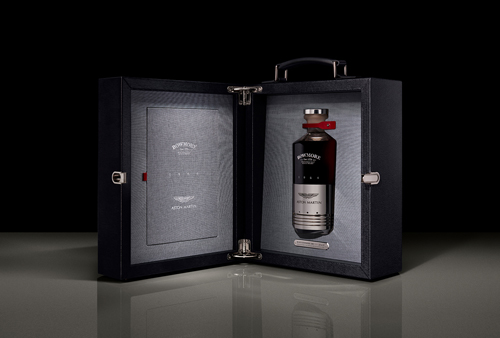 There are only 27 bottles of Black Bowmore DB5 1964 in the world. Two will forever reside back at the Bowmore distillery and the LCBO sold one off this previous weekend for that eye-popping sum you read above (plus bottle deposit, of course). The name, Black Bowmore, signifies that this single-malt was distilled back when Bowmore was switching from coal to steam and yes, it was casked in 1964. Aged in a former Oloroso Sherry barrel for thirty-one years, it was moved to a neutral container in 1995 (incidentally the same year that Pierce Brosnan earned his license to kill and was bestowed keys to a Bimmer), where it was stored in wait before being placed in the unique bottle we see here.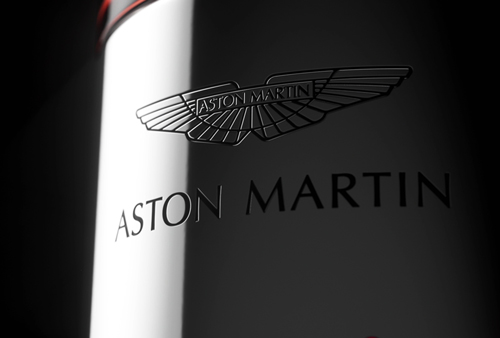 The base of the bottle is crafted from an actual piston that once thrummed harmoniously in the Aston's 4.0L inline-six. The vessel was handcrafted by Italian artisans and the casing it resides in was even modelled after the Aston's interior.
The whisky itself is said to carry a nose of "ripe fruit and creme caramel" while the palette can expect hits of "mango, orange peel, cherry and rich tobacco smoke". Sadly, I'm not the lucky one who'll be hoisting a dram of this rare spirit tonight. But, seeing as how it is Robert Burns day and all, I will indulge in a Monday quafe. And my bottle of Bowmore 12 has never let me down.