While Gordon Murray's latest opus, the T. 50 supercar, is set to show what a British super- or hypercar can look like and perform in the 21st Century, Bentley's Mulliner coachworks is taking a slightly different tack. More specifically: they are preparing the release of a car that is a 1:1 look at what British motoring was like in the heyday of the open-top, long-hood and double-ply tires. Get ready for the return of the "Blower" Bentley.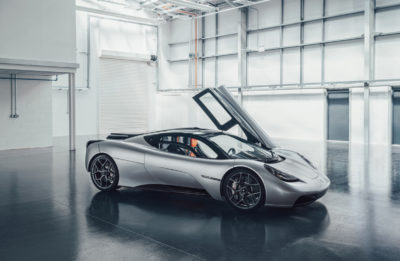 For the uninitiated: Blower Bentleys were like the 4 ½ Litre Bentleys of the era (that's the mid '20s, early '30s), but with an important difference: the addition of a belt-driven supercharger slung out ahead of the grille, for all to see. They were gargantuan, powerful, and successful as they managed wins at Le Mans and a host of other races in the hands of Tim Birkin and his famous "Bentley Boy" compatriots such as "Babe" Barnato, Dudley "Benjy" Benjafield and John Duff, all wealthy British playboys that went racing for the pure joy of it. Probably because any prize purses that were available at the time paled in comparison to their personal and family fortunes. Or, indeed, those of the 12 lucky folks that have bought a Continuation Series Car and before you ask: yes, 12 have been sold, and 12 is all they will be selling.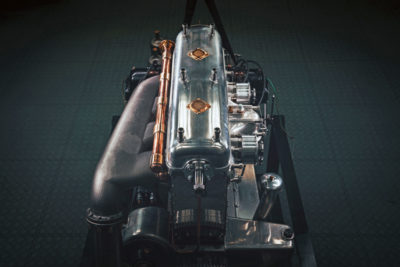 The 12 Continuation Series cars will be built using a combination of CAD data gleaned from the laser scanning of an original 4 ½ Litre (that was disassembled so they could get as accurate a reading as possible) as well as era-specific drawings. From that, Bentley craftsmen and artisans from across Britain have come together to start rebuilding the parts required for the 12 builds. The iconic headlamps, the ash wood frames and the springs will all be developed by specific workshops each specializing in working with the materials required for the parts. One of these third-party artisanal efforts, Israel Newton & Sons, has been building boilers and traction engines for locomotives for over 200 years. Another, Vintage Headlamp Restoration International Ltd, is world-renowned for doing specifically that: building recreation headlamps, while yet another – The Vintage Car Radiator Company – will be providing the copper fuel tanks and nickel-plated radiators.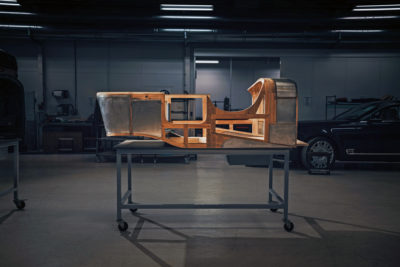 While originality was key, the engines for the 12 cars do make use of newer engine technologies such as aluminum pistons, overhead cams and twin-spark ignition. It all comes together with recreations of the Amherst-Villiers Roots-type superchargers the original Blowers all had to provide in and around 240 hp, once the test engine gets put through its paces at Bentley's Crewe engineering headquarters.
While those may not be "numbers matching" engines per se, the fact that they've been developed with the new tech suggests that Bentley is expecting these Continuation Series cars to actually be driven, and not just to live their lives as garage queens.
Expect to see the "Car Zero" prototype this autumn, but only after the 12 owners have had their time with their vehicles.