The latest iteration of Toyota's affordable 86 sports car has recently been revealed. Now called the Toyota GR 86 ("GR" standing for the manufacturer's "Gazoo Racing" division; we've seen the name before in Canada, on the Supra), it has more power than the Subaru BRZ with which it shares – well, pretty much everything, really – but only by four horsepower as its 2.4-litre four-cylinder makes 232 horsepower to the BRZ's 228 hp. It's fed to the rear wheels – and the rear wheels only, which will have many enthusiasts rejoicing – as AWD is out.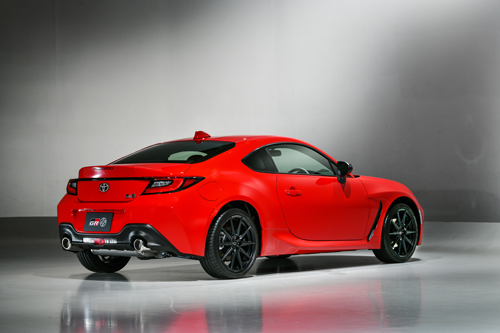 It will have enthusiasts rejoicing because it's been well-documented how Toyota drew a tonne of inspiration from the "original 86" – that is to say the popular AE86 Trueno hatchback from the '80s – when they first developed the new car for 2012 and that vehicle offered affordable RWD for the masses and was very tunable. It became a cult classic, but not just because of its inherent qualities, but also because of how prominent it's been in the video game and TV world, especially concerning the Gran Turismo video game series and Initial D franchise.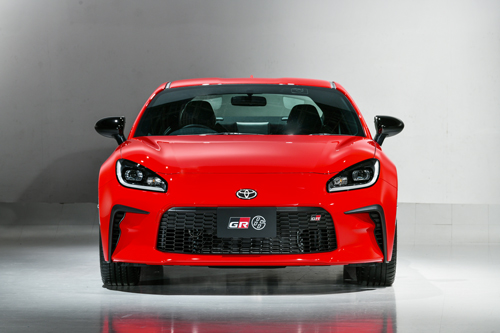 So much of its popularity is rooted in popular media, in fact, that Toyota is choosing that very same Gran Turismo platform to help launch the new 86. It will be featured in the franchise's latest title, Gran Turismo Sport, as part of an online racing series in August that is officially sanctioned by the Federation International de l'Automobile (FIA). The FIA is also the sanctioning body for many real-world racing leagues, from Formula 1 to the World Rally Championship and beyond.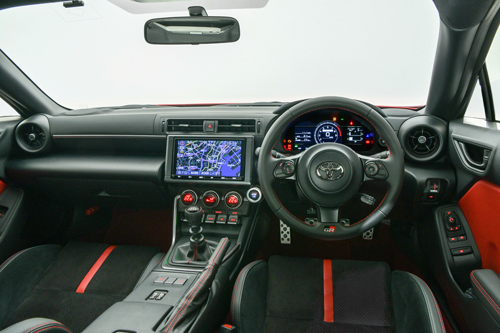 As far as the real-world 86 goes: it's a little longer than the outgoing model, but is the same width and length of the old car. Which is not bad, because unless you were of taller ilk, that car's dimensions were just about perfect. The power is fed to the rear wheels via either a six-speed manual (yay!) or six-speed paddle shift auto (meh), and the car is also a little lighter than previous thanks to the use of aluminum for the fenders and roof panels. It's also stiffer than it used to be by a not-insignificant 50 per cent, so it should be an even more able handler than previous.
The 2022 Toyota GR 86 will go on sale in late '21; expect more info on pricing closer to that date.