To say that the cruiser market is hotly contested would be an understatement. While Harley-Davidson's Softail range has long laid claim to its throne, competition is quickly gaining ground and, some may argue, surpassing the Bar and Shield when it comes to a rideable product. Indian Motorcycles is clearly making a big push to assert dominance and, in celebration of the model's 100 year anniversary, have just unveiled their updated lineup of Chief cruiser motorcycles.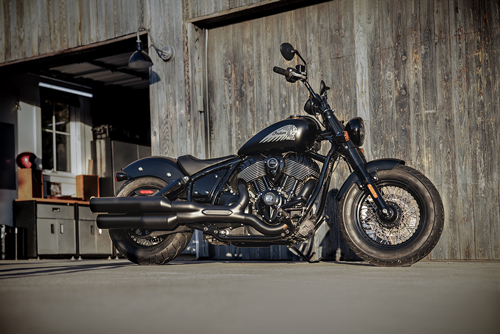 First up, the most noticeable difference across the board is the disappearance of the bulky bits that used to reside at the front fender, nacelle and rearward portion of the bikes. The new look is a tried, tested and true formula and, to be honest, just works much better for this style of motorcycle. Indian's take on the theme is both tasteful and unique enough to stand out in the space, at least in my eyes.
Indian offers two different families of cruisers, the Chief and Chief Dark Horse lines and there are three takes on each — the Chief/Chief Dark Horse, Bobber/Bobber Dark Horse and the Super Chief/Super Chief Limited — meaning there are six different bikes being unpacked here. We'll get into their differences shortly but all bikes are underpinned by the same frame and all receive a fanciful bit of tech that includes keyless ignition, selectable ride modes, cruise control, rear cylinder deactivation and LED lighting. Indian has also put some work into sorting out a catalogue of custom parts that should all be available and ready to bolt-on for personalizing and added performance.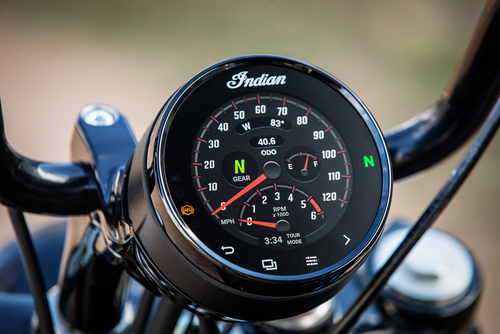 Each line — Chief and Dark Horse — is primarily separated by their engine with the Chief line being powered by the 111 Thunderstoke, air-cooled, V-Twin while all Dark Horse models get the big-bore, 116 cu in version that churns out 120 lb-ft of torque at 2,900 rpm. Dark Horse models also come equipped with a trick looking, round, 4-inch, TFT dash that includes Indian's Ride Command software. This means Dark Horse riders can view turn-by-turn directions, control Bluetooth connected phones and headsets or flip through a multitude of display options either through their handlebar mounted controls or via that dash itself.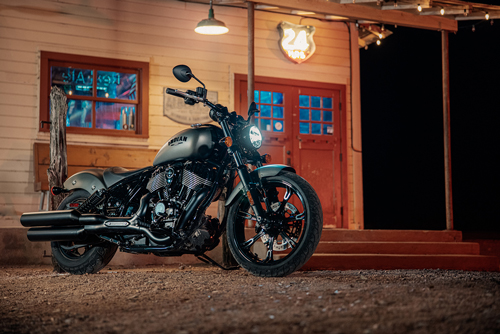 2022 Chief and Chief Dark Horse
As the entry-level variant for its respective line, this is the least expensive and most stripped down model. If customization and handling is your thing, the Chief and Chief Dark Horse are probably the ideal spot to start. Either choice is equipped with mag wheels, has mid-mounted foot controls and comes standard with a "drag" bar to deliver the most neutral and flickable set-up of the bunch.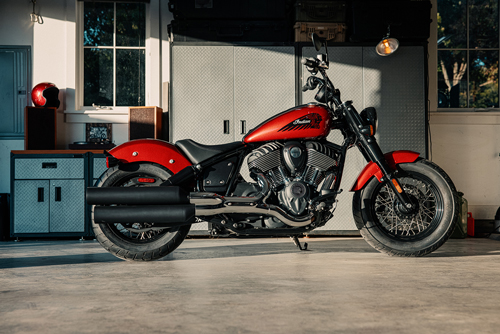 2022 Chief Bobber and Bobber Dark Horse
Mildly styled after a chopped and bobbed custom bike, the Bobber variant rides on a wide set of 16-inch spoked wheels, uses forward controls and gains both a nacelle and shock covers to differentiate its look. In terms of eye candy, the Bobber is the sweetest one right out of the box but speaking from experience those looks could come at the cost of comfort. The smaller but similarly laid out Scout Bobber and I shared some time together and my lower back shall remember it eternally.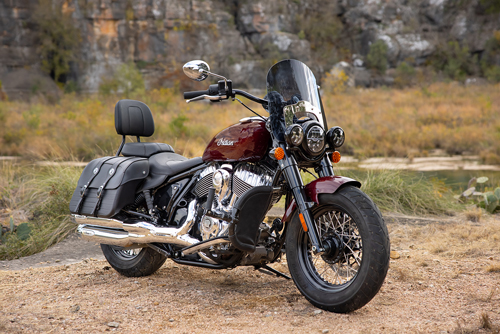 2022 Super Chief and Super Chief Limited
Of course, if cruising for mileage is more your aim, the soft-bag and detachable-windshield equipped Super Chiefs are gonna be your cuppa. Think of it as a Bobber in full-dress as the forward controls, 16-inch spoked wheels, nacelle and shock covers carry over. The solo seat is gone however, in favour of allowing you to bring a friend along, the bars have been swapped for a more swept back and relaxed approach and those foot controls get floorboards for added touring comfort.
As we mentioned at the top of this page, the cruiser market, although declining in overall sales numbers, has never been so hotly contested. With these new Chiefs, BMW's R18 and Honda's Rebel 1100 ready to roll for the coming riding season, it will prove interesting to see where it goes from here. I've long been a believer that the only thing that breeds proper innovation is competition, so I'm beyond stoked to see what's happening in the space.
Link: Indian Motorcycle