Editor's note: it has since been confirmed that this was an elaborate hoax to shine light on Volkswagen's EV push. The story below appears exactly as it did before news surfaced that the fix was in. As you will see, we had an inkling of that trickery before we went to press.
So it appears that it's no joke. What was originally thought by many to be an early April Fool's leak has now gotten the official word: Volkswagen of America is saying that it's changing its name to "Voltswagen of America". Indeed, the brand is really looking to maximize on its commitment to EV motoring, a line they've been toeing ever since the Dieselgate scandal back in 2015-16.
In addition to that, Volkswagen is saying that the play on words is more than badge-deep; indeed, "Volkswagen" means "people's car" in German and by adding "Volts-" to the name, they are showing that they are prepared to offer EV power to "millions, not just millionaires."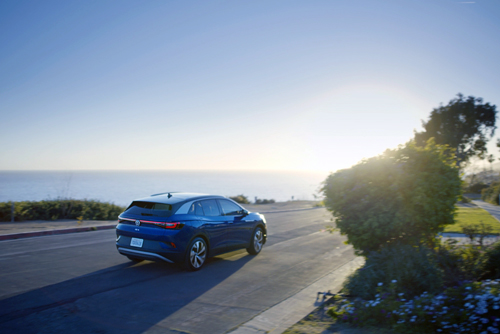 That sounds about right, we suppose, but we're skeptical that this is the real deal (a quick look on social media shows we're not the only ones) whether Volkswagen's saying so or not. While VW's argument is pretty good, April Fool's is just two days away and if they managed to pull this stunt even before the actual day, that could very well go down as one of history's best April Fool's pranks; the fact that VW won't return our calls suggests that there may still be some trickery afoot yet.
Having said that: VW (the shorthand would still work, should the name change actually occur) is aiming for a 30 per cent reduction in its climate footprint and one million EVs sold worldwide by 2025, and carbon net-neutrality by 2050. Those numbers are fact, regardless of whether this name change actually occurs, and VW says those goals are still readily attainable.
Guess we'll have to wat until the afternoon of April 1 to know for sure!