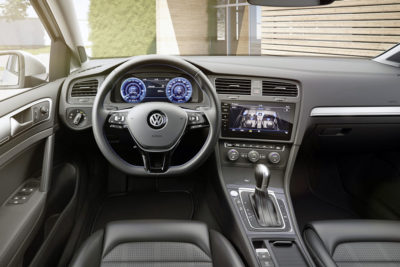 The Volkswagen Golf has a long history in the Canadian market, and the vehicle is about to embark on a new journey come 2017.
The German automaker announced last week that the all-electric e-Golf will come to Canada around the middle of next year.
This will be the first electric Volkswagen sold in Canada, the automaker said.
On a full charge, the e-Golf will have a range of up to 200 kilometres thanks to a nearly 50-per-cent increase in energy capacity for the model.
On top of being electric, it will also feature the car's revised front and rear styling, as well as interior upgrades.
Like other EVs, the e-Golf can be charged either via a regular household outlet, a Level 2 AC charging station or a Level 3 fast charger, which give san 80 per cent charge in only 30 minutes.
Canadians who want to see an e-Golf in person will be able to do so in January when it makes its debut here at the Montreal International Auto Show.