2023 Honda CR-V Hybrid
Honda's new sixth-generation Compact Recreational Vehicle has just launched, and the top-of-the-line Touring trim is now sold exclusively as a hybrid model.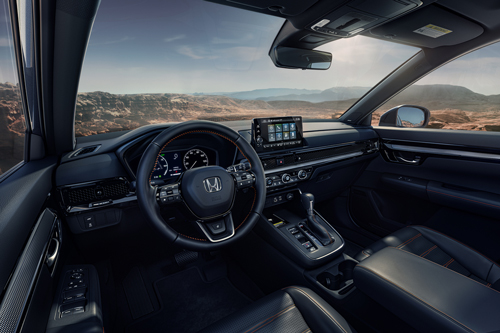 A 2.0-litre Atkinson cycle four-cylinder engine is complemented by dual-electric-motors, mated to an E-CVT transmission, together creating 204 horsepower and 247 lb-ft of torque meaning this is now the most powerful version of the small SUV ever offered. The setup is rated to tow up to 1,000 pounds as well.
The wheelbase has been extended an extra 40.6 millimetres, and the track widened 10.1 millimetres, resulting in a smoother ride and more passenger legroom. An additional 34 litres of cargo space has also opened up behind the second row. Aesthetically, the crossover draws inspiration from utility siblings the Ridgeline and Passport TrailSport. The 2023 Honda CR-V Touring arrives later in the year.
BrightDrop Zevo x FedEx
General Motors BrightDrop, a GM subsidiary focused on first and last-mile delivery solutions, has just sent 150 of its Ultium Platform-powered Zevo 600 EV delivery vans to FedEx in support of the logistic company's move to becoming a zero-tailpipe emissions business by 2040.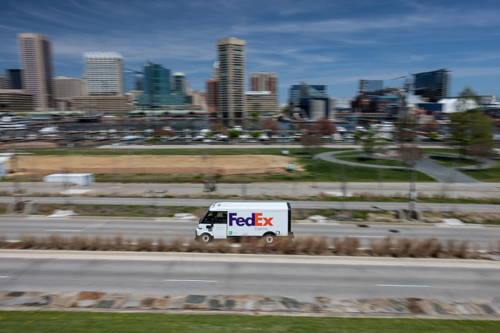 Yielding 600 cubic feet (16,990 liters) of storage capacity, hence the name, with a travel range of up to 250 miles (402 kilometres) on a single charge, a total of 2,500 vehicles will eventually find their way into the corporate fleet over the next few years. FedEx Express in Southern California is making use of the initial batch.
To support the transition, FedEx is building charging infrastructure at shipping centres across the country. More than 500 stations are already installed throughout the aforementioned sunny state.
Stylish Jaguar Land Rover Charging Stations
Everyone knows how aesthetically pleasing JLR products are. But now, even home chargers can be glammed up thanks to a partnership with British-based manufacturer Andersen EV.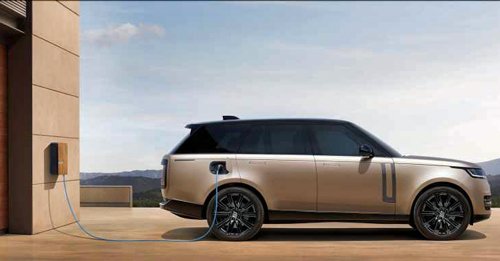 The made-to-order A2 features a unique hidden compartment so unsightly cables or plugs are visible when not in use. An amazing 96 colour and finish combinations are available including precision-engineered metal and sustainably sourced Accoya wood.
Coming in either seven or 22-kilowatt-hour versions, it can juice up any of the electrified products in the lineup like the Jaguar I-PACE or Range Rover PHEV. Once installed, customers can track energy consumption, and lock/unlock service, via a proprietary Apple and Android app.