Do you remember a few weeks ago when I sang the praises of Harley-Davidson's Revolution Max engine? And I said I couldn't wait to see what they'd put it in next? Well, it looks like July 13th is when that wait will be over.
To be fair, we've already seen the prototype for the teased bike that H-D will be revealing. Currently dubbed as the High Performance Custom Model, it debuted around the same time as the prototype Pan America 1250. There was debate as to whether it would see the light of day but given the appeal of that incredible, liquid-cooled, 60-degree Revolution Max engine (not to mention the cost of developing a standalone engine), it stands to reason that the Custom 1250 was green lit.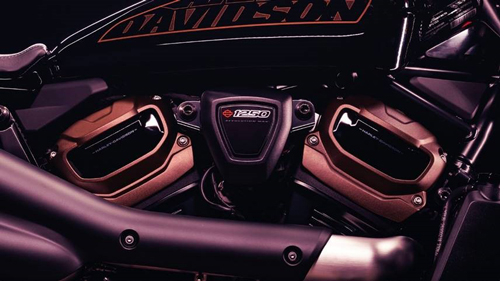 While much importance has been heaped on the Pan America, I think this "Custom" is the bike that may be the real test for Harley moving forward. It meets the styling criteria of their current crop of fans while also delivering the modern technology, power and performance that those not in the fold require.
We're also pretty sure that this is going to be the new "Sportster" moving forward too, as the old model was discontinued in Europe due to Euro5 emissions standards and the current lineup is decidedly thin. So, with that in mind, if H-D keeps pricing in the same competitive lines as the current Sporties, they should have another hit on their hands and be able to rejuvenate one of their longest running models. I cut my riding teeth on a Sportster so you know I'll be swinging a leg over one as soon as I can to report more. You can sign up here to watch the debut with us, just go here.
Indian Motorcycles Has Cool Seats
That's not just an opinion. America's oldest motorcycle brand has just announced that heated and cooled seats will be made available from their accessory catalogue.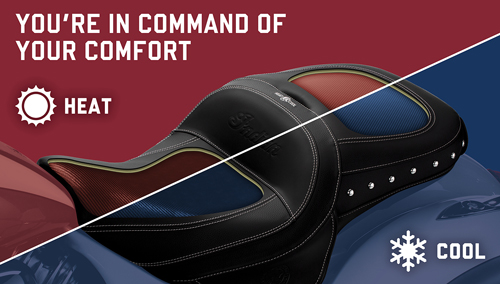 The ClimaCommand Comfort Seat is available for the 2019 through current Indian Challenger models and boasts three-levels of both heating and cooling for rider and passenger, via seat mounted switchgear as well as Indian's Ride Command software. The seat is weatherproof, easy to clean and is styled to match the Challenger's vibe.
While I've personally never longed for a cooled seat on any of my bikes (I just stand up to "air-out") I can certainly see the appeal for the bagger crowd as their ergonomics aren't exactly upright friendly. And I can imagine that while parading around Sturgis or Daytona in a slow moving line, some chilled buns would be a plus. Details can be found here.
Rent an Indian Motorcycle in Canada!
Indian Motorcycles has also just announced some additions to their Motorcycle Rental Affiliate program. Fourteen new affiliates (essentially Indian dealers) have signed up to facilitate area motorcycle rentals and, most importantly for us Canucks, Indian Motorcycles of Vancouver are a part of that collection.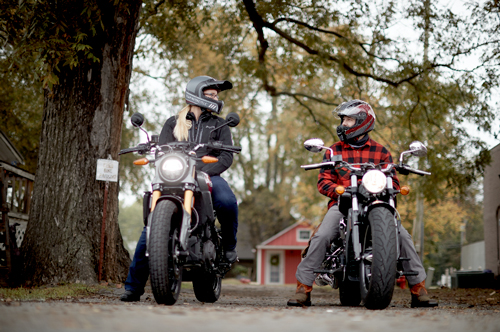 "As stay-at-home restrictions from the past year contributed to a surge within motorcycling, we're excited to offer more ways for riders to experience what Indian Motorcycle has to offer," said Aaron Jax, Vice President, Indian Motorcycles.  "Whether in need of a bike for commuting, for an upcoming ride, or simply for an extended demo experience, Indian Motorcycle Rentals provide a premium experience for locals and visitors alike."
Each motorcycle rental will include damage coverage as part of the rental fee. Riders are required to have a motorcycle endorsement and be fully geared up, including a DOT-approved helmet, long pants and close-toed shoes. Additional protective gear such as gloves, riding jacket and high-visibility or reflective clothing, is also recommended. Loaner helmets are also available for those riders in need.
For those interested, there are now 25 different rental locations and includes spots in Sturgis, Austin, San Diego and Nashville to name but a few. You can learn more here.