2023 Mercedes-AMG EQE Debuts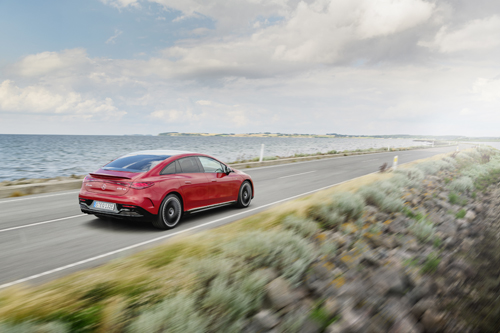 The next entry in Mercedes' transition to EV power with its EQ line (well, it's more of a brand than a line, really) comes in the form of this: the 2023 Mercedes-AMG EQE sedan. The second "E" in the model name pertains to this being a slightly smaller take on the recently arrived EQS – think E-Class v S-Class – and the AMG part of the name pertains to this being the more powerful variant of the EQE. In 4Matic+ guise, this EV is good for 617 horsepower and 633 pound-feet of torque, which balloons to 677 hp and 739 lb-ft if you decide to opt for the AMG Dynamic Plus package. As a bonus, Mercedes has folded in some artificial sound in an effort to recall those great V8-powered AMG models of old.
It comes as little surprise that handling has also been tweaked allowing for power to be dispatched – it checks 160 times per second — to whichever axle the system feels needs most in order to return the best possible drive. According to Mercedes, you will be able to return 180 kilometers of range from zero over 15 minutes' charge time, and overall range is rated at between 444 km and 518 km as per European testing, depending on how the vehicle's being driven. North American testing standards tend to be a little stricter, so we'll have to wait and see what kind of return in gets there. Should be a fun drive either way.
DeLorean EV Teased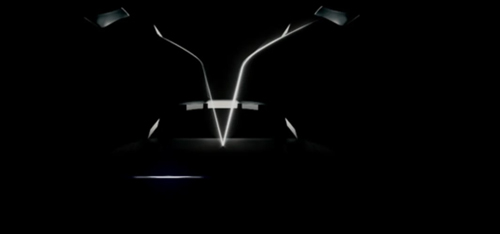 In reality, the DeLorean should probably always have been electrified (and there are many folks that probably think it was, if the only experience they've had with it is watching it in the Back to the Future film series) so the hints being dropped by the now Texas-based DeLorean Motor Company about an EV rebirth to everyone's favourite gull-winged movie car fit the bill. And yes; it appears this new one will have vertically-opening doors, if the teaser video released by DeLorean is any indication.
It should come as no surprise that there are no real power figures released this early on, but you have to think that there are a great many car fans and movie fans a like that are looking forward to its release. After all, specialized EVs – from Lucid, from Rivian, from Fisker and from of course Tesla — are all the rage these days so this could be a great fit for the genre.
Acura Integra Reservations
The Acura Integra was divisive when it was first revealed; this is what tends to happen when a legendary nameplate gets resurrected, but that's obviously not going to stop Acura from building it. Today, the brand announced that the books will open March 10 for anyone who wants to put their name down for one.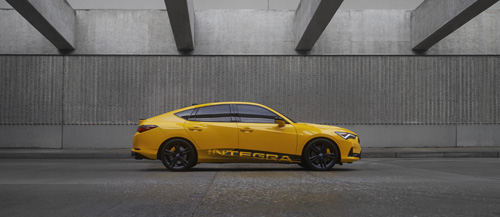 If they do, they will eventually be receiving a four-door sedan with turbocharged power (an Acura first), to the tune of around 200 horsepower and 200 pound-feet of torque, if we go by the kinds of figures made by the Integra's Honda Civic Si twin. We guess that many will be happy to book their Integra with the 19" wheels and Brembo brakes, but whether or not they'll opt for the brash yellow colouring and graphics package seen on the concept (assuming Acura offers it), remains to be seen.
F1 Fans, Start Your Streams
For three seasons now, Netflix's Formula 1: Drive to Survive show has done a great job of casting a microscope on the inner workings of one of the world's most viewed spectacles. Loved by F1 fans and non-fans alike, Drive to Survive is a great way to start following the sport, or get a view through a different lens if you're already a fan.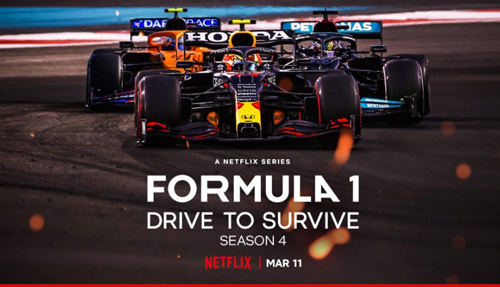 Come March 11, the fourth season of the show is set to debut and considering how this year's F1 season played out with Lewis Hamilton and Max Verstappen going down to the wire to determine a winner, it should be a doozy.