We're doing a bonus This Week in Auto this week because, well, when something as remarkable as Monterey Car Week is wrapping up, how can you not do a retrospective on the biggest launches of the week and boy oh boy, was it ever a doozy this year. A famous name brand makes its (official) debut, a lesser known model name returns and Sweden had something in store for us as well. Let's get into it!
DeLorean Alpha5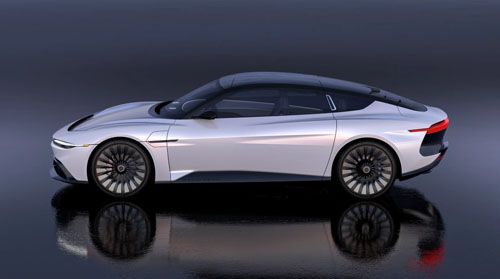 We've talked on and off about this car here before, but only now do we finally get to see it in its final production-ready form. The gullwing doors and rear window slats are about the only thing connecting it to the original DMC-12 Hollywood star car; otherwise, we have a very sleek and modern-looking 2 + 2 EV that will sprint form 0-96 km/h in less than three seconds, on to a 250 km/h top speed. Production will be limited to 88 units – get it?
Lincoln Model L100 Concept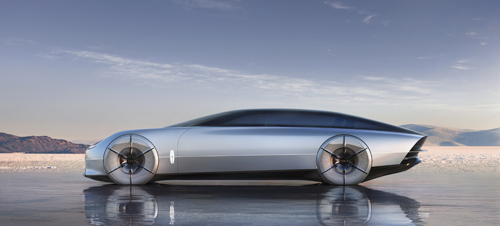 It's been awhile since a Lincoln was a top draw at the event – that's usually a spot reserved for Bugattis, McLarens, Ferraris and so forth – but how can you not love the look of this futuristic EV grand tourer from Ford's luxury division? With its rear-hinged doors and reverse opening trunk it looks like a flower in bloom (or an angry Predator – you decide) and space boot wheels, this is the kind of car we envisioned maybe for 2122, if not 2022. It's also slated to be fully autonomous, hence the lounge-like interior digs.
Aston Martin DBR2s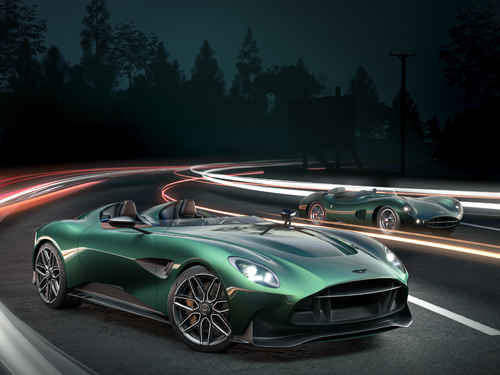 Now this is the kind of brand we're used to seeing at this event, and Aston came with it in a big way this year, with the roofless and (almost) windscreen-less DBR22. It gets a twin-turbo V12 good for 705 horsepower and will reach 90 km/h from stop in 3.4 seconds. That's a fine figure, but what really shines here is the styling. It's not ever day we see a roadster that's as dedicated to the roadster ethos as this is. Wil they build it? Well, knowing Aston and the crazy stuff they've built in the past, you never know.
Koenigsegg CC850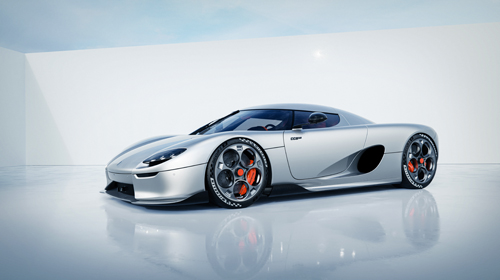 Sweden was here, remember? Designed to pay homage to the original Koenigsegg hypercar, the CC8S, the CC850 gets all the styling we know and love, but adds a twin-turbo 5.0-litre V8 good for – hold on to your hats and your knickers – 1,382 horsepower. That's more than, well, pretty much anything else in the world right now. It also gets a fully analogue gauge cluster that looks like a limited edition timepiece and can be shifted like a traditional gated six-speed manual or a nine-speed automatic. Somehow. What's not to like?
Acura ZDX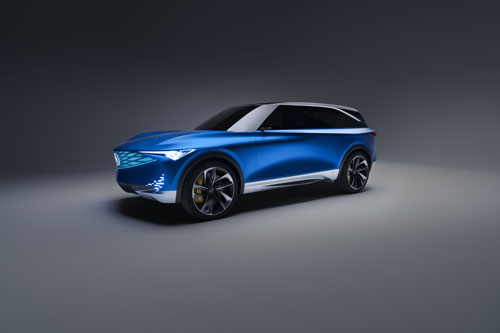 Many may not actually remember that there has been an Acura ZDX before, sold by the brand from 2010-13. Its crossover coupe styling raised eyebrows then, but turns out it was ahead of its time as every luxury brand has done a four-door crossover coupe since. Acura hasn't yet shown what the actual ZDX is going to look like, but they have given us a preview by way of the Acura Precision EV Concept, which you can see right here. Either way, it's high time both Honda and Acura got on the EV train, and this is looking like a good start.
Bugatti W16 Mistral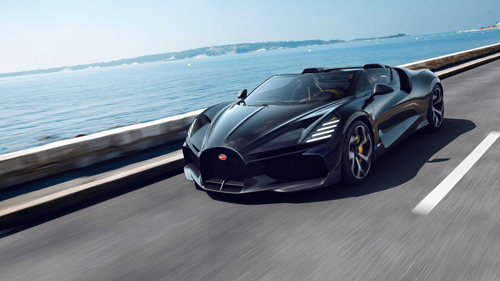 Got a spare $5 million or so lying around? Because that's about how much it will cost you – or would have cost you, because all 99 made are sold – to get one of these drop-top beauties from the king of the megacar, Bugatti. It looks spectacular of course, but one has to wonder: what does 1,600 hp feel like with the wind in your hair?
Lamborghini Urus Performante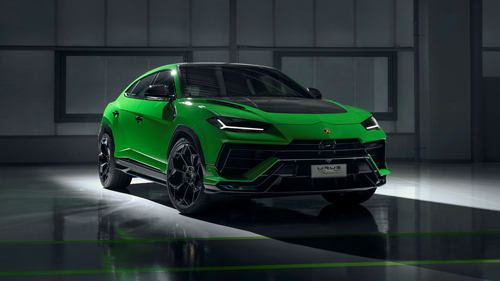 Those that know Lambos know that "Performante" is pretty much the best title you can bestow on a Lamborghini vehicle. It represents the performance zenith of the brand and with the title, the Urus gets lighter by 47 kg, lower by 20 mm, more powerful by 16 hp (creating 666 in total, as Lambo once again gets devilish with its cars) and of course faster, to the tune of 0-100 km/h in 3.3 seconds, on to a top speed of 306 km/h.
Ruf Bergmeister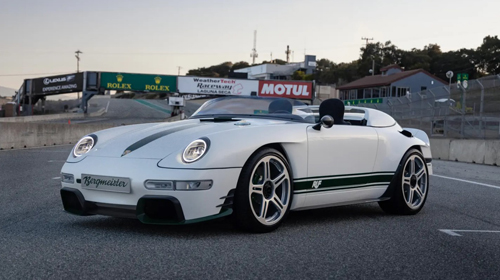 While Porsche recently revealed a monster of its own in the form of the GT3 RS, Ruf was no to be left behind and so they brought the Bergmeister to the party, its roadster party formed completely from carbon fibre and styled to recall hillclimb special Porsches of the '50s and '60s. Power comes from a twin-turbo flat-6, good for 450 hp and 442 lb-ft of torque and it comes only with a six-speed manual transmission, and only with RWD. And we have only good things to say about that!