You have to love the way sports can bring us together through stories of hard work, determination and strength against the odds. Whether or not one can relate to a given story through personal experience is almost immaterial; respecting and appreciating greatness against the odds is part of the human condition.
It's how I feel now about the latest news concerning Canadian racing driver Robert Wickens.
In 2018, Wickens suffered massive spinal injuries after his Indy racing car violently struck the safety barrier at Pocono Raceway in Pennsylvania while airborne. In addition to the damage caused to his spinal cord, he also suffered a number of additional fractures and damage to his lungs and lost the use of his legs after the event.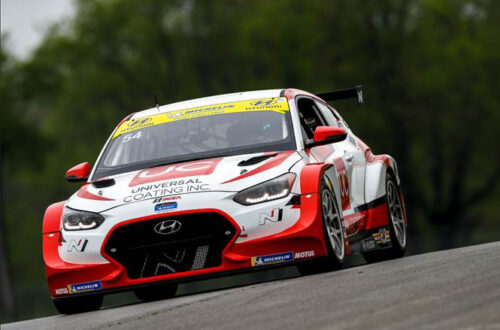 But – like Alex Zanardi before him and countless others – that didn't stop Wickens, who took us with him along his journey to recovery through social media not long after the crash itself.
"'When can I race again?' was definitely on my short list of questions…once I was taken out of my medically-induced coma," he said. "I just knew that if I didn't go all in on my recovery, I'd be kicking myself for the rest of my life wondering 'what if I'd tried harder?'
"At 32, I have so much of my life to live and I intend to live it to the fullest."
That's a fantastic indication that he wasn't going to let this get him down; he was going to recover as best he could and dammit, he was going to take us along to prove it. It seemed clear to me he wasn't going to just lay there and convalesce as the weeks and months – and indeed, years – trickled by. Indeed, in addition to getting better, he has done work with various medical bodies to act as a bit of a trailblazer in the world of spinal injury treatment and technology development.
Which brings us to today, May 5, 2021 – about two-and-a-half years after that faithful day in October of '18 – and Wickens' announcement that you better believe it, he's back in the saddle.
While it's not an IndyCar, the Veloster N TCR that Wickens recently tested at the Mid-Ohio Sports Car Course has been specially modified with hand controls to allow drivers dealing with similar issues to Wickens to pilot the car right alongside fully able-bodied drivers in the IMSA Michelin Pilot Challenge.
The car's steering wheel gets two metal rings mounted thereon which provide a direct link to the throttle, the brake and the transmission so everything can be fully hand-operated. The front ring can be pressed for throttle-in, and the back ring pulled to activate the brakes. At the top corners of the steering wheel are buttons for the up/downshift controls.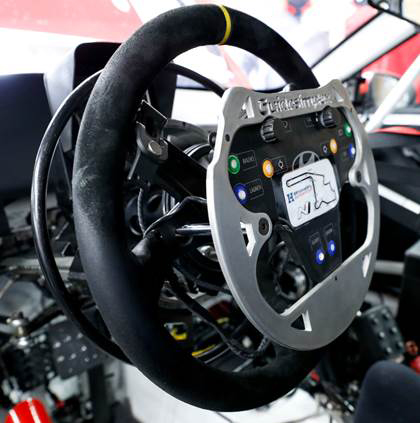 The vehicle is operated by Bryan Herta Autosport and driven in competition by Michael Johnson and Stephen Simpson, who loaned the vehicle to Wickens for a day at the track so he could provide feedback on any improvements that could be made for races going forward.
"We new that with (Wickens') expertise and ability, we'd benefit from his valuable feedback," said team boss Bryan Herta. "We look forward to being a part of the next phase in his journey back to racing."
While there's no confirmation at this time what that could look like, exactly, it's intriguing that Herta mentioned it and you just know that Wickens is ready to get going.
"The Veloster N TCR was a blast to drive," he said. "Once I got comfortable with the car, I began to understand what I need for my own accessibility to move forward."
From what we've seen so far, there's little doubt in my mind that it won't be long before we see him on the starting grid sometime soon. Indeed, with many challenging aspects of his recovery already behind him, it's only a matter of time.