While we'll have to wait until sometime next year and the arrival of the MX-30 EV crossover to our shores for an all-new Mazda to debut, every model in the Canadian line-up are getting new adds for the 2021 model year.
After all: it is Mazda's 100th birthday and as a result, they're celebrating by releasing "100th Anniversary" models of the Mazda3 and Mazda3 Sport, the MX-5 and MX-5 RF, the CX-5 and the CX-9. That's a big bonus for us Canadians as our neighbours to the south are only getting "100th Anniversary" editions of the MX-5.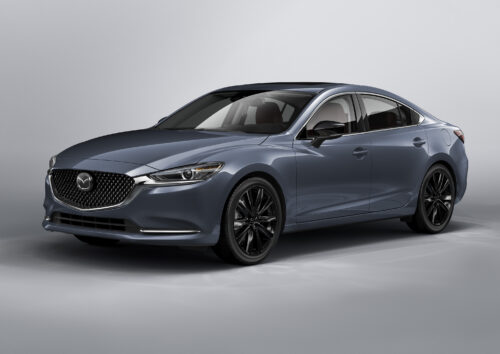 While the 100th Anniversary switch is a cosmetic one, it does make for some fantastic-looking Mazdas. All 100th Anniversary cars get Snowflake White Pearl exterior paint an Garnet Red interior colouring, red floor carpets and mats with 100th Anniversary logos – those are also found on the headrests and keyfobs – 100th Anniversary logos on the wheel centre caps and on front fender badges. On top of that, everyone who orders a 100th Anniversary Mazda gets a 165-page photobook and 1:43 scale diecast model of one of the original Mazdas, the R360 microcar from the '60s. From where we currently sit, these 100th Anniversary editions look like hits.
Also new for 2021 is the "Kuro" line of Mazdas, which is reserved for the CX-5, the CX-9, and Mazda6. Kuro cars all get either Polymetal Grey or Jet Black exterior paint, Garnet Red interior, black wheels and mirror caps and red contrast stitching inside. Less special, but still very cool looking.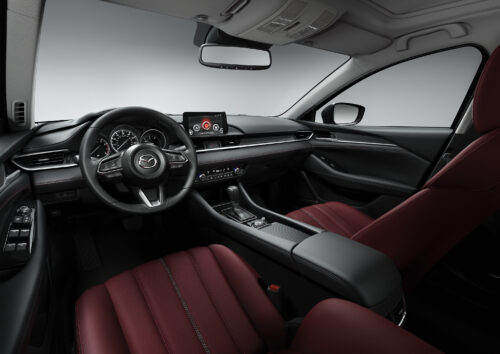 If special editions aren't your jam, then this next piece of big news from Mazda for 2021 is the addition of a turbocharged, AWD version of the Mazda3 sedan and Mazda3 Sport hatch. An AWD version of the 3 has been around since last year, but we haven't seen a turbocharged 3 since the Mazdaspeed3 in 2013. That car didn't have AWD, though, so this new one really is a complete package. Plus, with 250 horsepower and 320 lb-ft of torque, this newest 3 makes more torque than the Honda Civic Type R, the Subaru WRX STI and Volkswagen Golf R. And more torque than the Mazdaspeed3, though that car did make a little more power.
That's all great, but it is a bit of a shame that it will only be offered with a six-speed automatic transmission. Mazda says that considering the way the engine is calibrated, an automatic transmission was the best choice thought they haven't necessarily ruled out the possibility of a manual transmission option…could there be a new Mazdaspeed3 coming? Perhaps.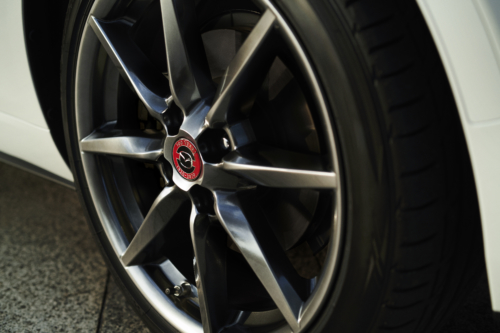 It also points to who Mazda is targeting with the new AWD turbo 3. While it's great that it makes more power than the fast Hondas and VWs, Mazda is aiming higher than that with the 3 at the likes of the Audi A3 and Acura ILX. Mazda doesn't have a luxury arm, per se, so the top trims of their models are often asked to go toe-to-toe with luxury manufacturers.
Other notable changes for the 2021 model year include the addition of a turbocharged engine to the CX-30 crossover, as well as the deletion of an AWD option of the base CX-3 GX, as it goes to front-wheel-drive only. 2021 does see the addition of wireless Apple CarPlay to the CX-3, however. Same goes for the Mazda6, CX-5, and CX-9.
Now, where can we get one of those great "100 Years of Mazda" books…