Imagine for a moment running an automotive company and not having to worry about transaction prices, sales volumes or squeezing that last extra sale out of a fiscal year.
Welcome to Matthew Wilson's life.
Wilson, 43, took over as general manager for Rolls Royce Canada in February, having been promoted out of his role as national manager of product planning for parent company BMW Canada. He's the first to occupy the office: until February, Rolls Royce Canada was run out of the U.S. offices in New Jersey.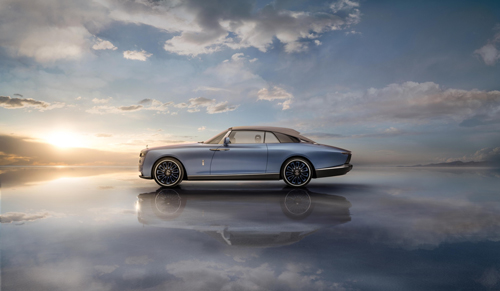 He's not kidding when he says the typical stresses of the automotive business have been washed away. "It's an entirely different industry," he says. "I knew it was going to be a change, but I didn't anticipate the level of difference between the business models."
Rolls Royce prides itself on its exclusivity, for which its customers pay handsomely. The worry for this company isn't selling too few vehicles, it's selling too many.
The stresses are different but still there. Instead of fretting over which detail will appeal to as many Canadian car buyers as possible, Wilson's job is sweating over that one detail that will make one particular customer very happy.
So few Rolls go out the door at the manufacturer's suggested retail prices, it's a wonder the company even sets any. Most are sold at 20 to 40 per cent premiums, the cost of incorporating those exclusive details that will make that one car unique. Bespoke, even.
Family crests on a fender badge, unique patterns stitched into the upholstery or a starry-sky headliner with the stars aligned just right.
"It's not about volume," Wilson says. "There's a story behind every commission (Rolls speak for orders). I've come to know a number of clients and what drives them to a commission."
For Wilson, it means far less focus on the product and much greater attention paid to the relationship. Rolls obviously plays in very exclusive waters, catering to the ultra-rich for which just any old Phantom won't do.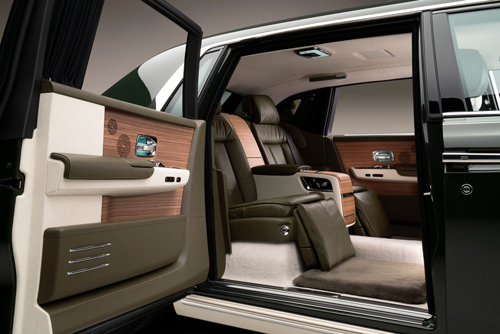 Rather than pushing more Ghosts or Cullinans out the door, Wilson is hoping to convince a Canadian customer to participate in the Rolls Boat Tail, a bespoke roadster that's unlike anything Rolls has offered in modern times.
Rolls calls the Boat Tail a Coach Build project, one that doesn't start until an order is placed.
To put in perspective the importance of client relationships is this passage from the Boat Tail news release: "Rolls-Royce Coachbuild clients are intimately and personally involved at each step of the creative and engineering process. We work in harmony with the client to gain complete fluency in the nuances of their character and personality."
Yet despite the moves to guard against losing that exclusivity, Rolls Royce Canada, by the end of June, exceeded its volumes from 2020. "The demand is overwhelming."
Rolls Royce is cagey about its volumes. It only releases numbers once a year, and typically doesn't drill down beyond the number of units sold in North America, which comprises about 10 per cent of the company's global annual sales of between 4,000 and 5,000 units.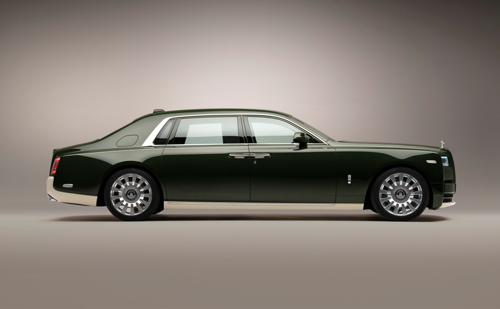 The company will say only that it sells into the three digits in Canada, or between 100 and 200, but does say that makes Canada one of its most important markets. "For a brand that only delivers 4,000 to 5,000 commissions a year, a triple-digit market is a significant market, given we have the U.S., China, the U.K. markets that are all highly significant… the point is the Canadian ultra-luxury collector market is very strong," says Gerry Spohn, Rolls Royce public relations manager, from his office in New Jersey.
Wilson says that all means "the time is right" for Canada to jump off the coat tails of the U.S. "We have a mature portfolio that's well-suited to the Canadian market, and as volumes grow, we need someone on the ground to nurture those relationships and support the ownership experience."
For an executive who moved from selling 25,000 cars per year to fewer than 200 to say the demand is overwhelming says a lot about the attention to detail that goes into every "commission."
Wilson credits his "fantastic" dealers — Grand Touring Automobiles in Toronto and, soon, again, in Calgary, and Rolls Royce Motor Cars in Vancouver and Montreal — with "doing the heavy lifting," but says his job is understanding each client's order and working with the team at the company's plant in Goodwood, U.K., to make it happen.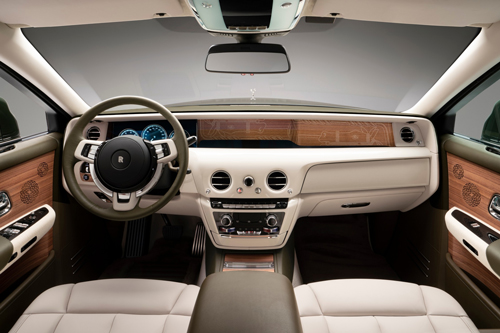 Rolls builds very few cars on speculation, and the level of customization its customers demand mean each car starts from scratch. It can take six months to a year for a car to come in.
Wilson credits his career — since 2012 with BMW Canada and before that with other carmakers — with preparing him for this opportunity.
"I think I have a fairly well-balanced background in sales planning, product planning with three different OEMs, but it was product planning at BMW that allowed me to really move forward," he says. "It was an incredible experience, and not just product, that opened the door to this opportunity."
Wilson, asked where he goes from here, having landed one of the most prestigious positions in the car business, says he hopes nowhere.
"I would be perfectly happy to stay here for the balance of my career. There's a lot of growth potential within the role itself and I thoroughly enjoy what I do.
"I'm not looking for the next stop. I'm looking for ways to improve in the role I have."