My papa was a British-born immigrant to Canada. He absolutely loved this country but still held pretty firm ties to certain things from across the pond. Chief among them was an adoration of Rolls-Royce automobiles. He never owned one, and I'm honestly not sure he ever actually sat in one either, but in his mind anything sporting the Spirit of Ecstasy marked the pinnacle of automaking brilliance.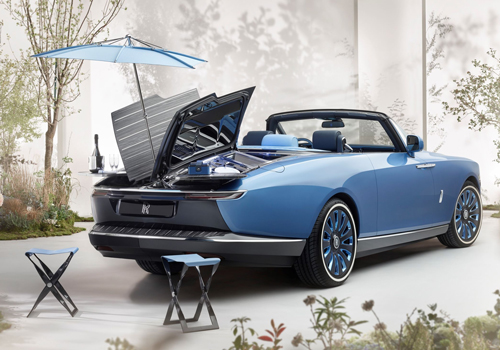 As such, today's debut of Rolls-Royce Coachbuild's latest bespoke creation, the Boat Tail, would have no doubt left papa properly gobsmacked.
Rumoured to have been commissioned for in-and-around $28 million dollars (yes, you read that figure correctly) the Rolls-Royce Boat Tail is a one-off, drop-head coupe that may just be the most posh tailgating whip I've ever seen.
Alex Innes, Head of Rolls-Royce Coachbuild Design, Rolls-Royce, describes it somewhat differently.
"Rolls-Royce Boat Tail challenges the notion of what a motor car is and creates a new definition of what a motor car means. Boat Tail exists far beyond a mere means of transport. It is not just the method to reach a destination, but the destination itself. It is an ambition realized with a remarkable cohort of women and men who empowered the marque to create a concept of extraordinary scope."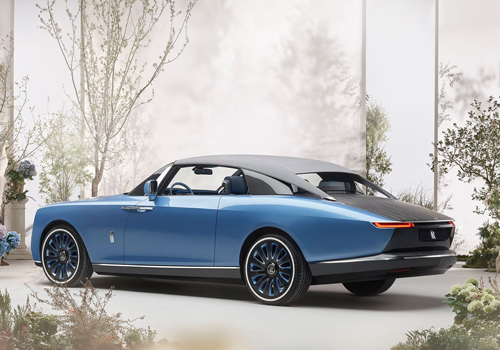 At nearly 6m in length, Boat Tail's silhouette is achingly well executed. The lines of the car all accentuate its namesake shape perfectly and the architectural buttresses created by the drophead roof are just exquisite.
Of course, to earn its posh tailgater status, there is much more going on the back than just some nautical inspiration.
At the touch of a button the "aft deck" opens in a "sweeping butterfly gesture" to reveal a well-heeled interpretation of the ultimate pic-a-nic basket.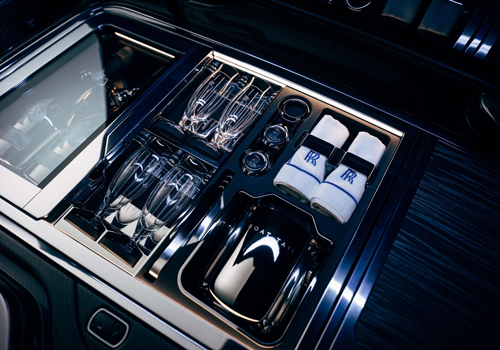 "A double refrigerator has been developed to house the clients' favourite vintages of Armand de Brignac champagne. Elegant cradles were created to stow the specific bottle size within the refrigerator, the surrounds are highly polished and colour matched to the bottle."
Naturally, those refrigerators have been designed to rapidly cool said champagne to the requisite temperature of six-degrees Celsius — "the optimum serving temperature of the preferred vintage". Personally, I prefer my lagers and ales at around 3-degrees and my stouts at 5-degrees, but who am I to split hairs?
As is customary for Rolls-Royce vehicles, the Boat Tail also includes a hidden umbrella to ensure inclement weather can be dealt with in dignified fashion. This time around that umbrella deploys at an appropriate angle, from the rear centre-line.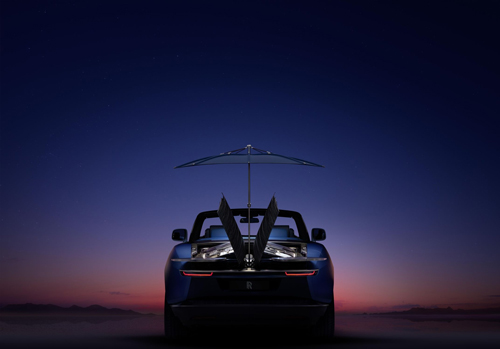 Adding to the hyperbolic extravagance of Boat Tail, it's also worth noting that the owners also had two unique timepieces commissioned by the House of BOVET 1822. Each two-sided, tourbillon (a his and a hers) can either be worn like us workaday folk or placed elegantly within the bespoke dash of the vehicle to serve as Boat Tail's dashboard clock.
"Only the House of Rolls-Royce can offer its Coachbuild clients the inimitable opportunity to commission a product of future historical significance, that is as fundamentally unique as they are – and then participate in every detail of its creation.
 "This is authentic luxury. This is contemporary patronage in its truest form. This is Rolls-Royce Coachbuild." Rumoured to have been commissioned for in-and-around $28 million dollars (yes, you read that figure correctly) the Rolls-Royce Boat Tail is a one-off, drop-head coupe, Torsten Müller-Ötvös, Chief Executive, Rolls-Royce.
 While this particular example of "authentic luxury" may not be your specific flute of Armand de Brignac, I'm sure most of you will agree with my papa: this is a well-polished example of the pinnacle of automaking brilliance. Now if you'll excuse me, I have to put some Coronas in my Yeti.
Link: Rolls-Royce