Like crumpets and cucumber sandwiches at tea time, Land Rover is to British vehicular heritage; they just go together. Into its 7th decade making robust, go-anywhere off-roader SUVs that also offer up a high dose of class and luxury, Land Rover's continued to take the unbeaten path at full tilt, and their latest model announcement, the all-new Range Rover Velar, is proof.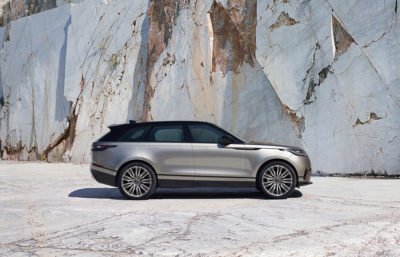 "[This] changes everything."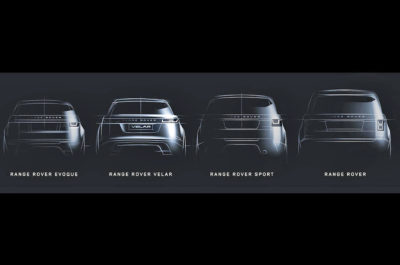 Heavy statement from Land Rover Chief Design Officer, Gerry McGovern, about the larger-than-an-Evoque-but-smaller-than-a-Range-Sport model. And while they really gave us absolutely nothing more than a bird's eye view overhead rendered image of the new 'ute, I have to agree with Gerry on this one.
From above, the Velar (pronounced, vel-ar) features what looks to be a Tesla Model X style panoramic moonroof that looks to be made entirely of glass. Zoom in a little and the infotainment system also looks to feature a massive centre stack screen. Smooth lines around the rear ensure a family resemblance closer to the Evoque than their big brother the RR Sport, but that's not necessarily a bad thing. Definitely modern, and clearly style-driven, even from above this is a good looking vehicle.
While some may see it as a dilution of the brand line-up with way too many options and too niche a market to move units (MINI anyone?), I have a strange feeling this RR Velar will do quite well, if priced accordingly. It will offer the style and prestige of the Range Rover name – sorely lacking in the already-well-priced Land Rover Discovery Sport – coupled with the capability and sturdiness underneath the fancy clothes that we all know and love from Land Rover. Slap on a sexy exterior design and a luxurious, dressed to the nines interior and bob's your uncle.
Now, about that name; always sticklers for heritage and history, Land Rover harkened back to the '60s for this one when they announced their first concept vehicle and called it the Velar, taken from the Latin word "velare" which means cover or veil.
Clever.
We'll learn much more about the Range Rover Velar come March 1st when it will make its debut at the Vancouver International Auto Show.
Source: Land Rover Canada