Not content to let crosstown rival General Motors and its Super Cruise tech run away with the lead in the autonomous mobility arms race, Ford has announced BlueCruise, an SAE Level 2 driving system that the manufacturer is calling a "hands-free highway driving system."
That's a bit of a mouthful, but it does do a good job of shedding light on this new autonomous tech, which has been tested for over 805,000 km on roads throughout North America.
"At Ford, we're helping to build a better world by connecting people, vehicles and experiences," said Karen Sullivan, marketing manager for Ford Co-Pilot 360. "And one of the best examples of that is active drive assist hands-free driving."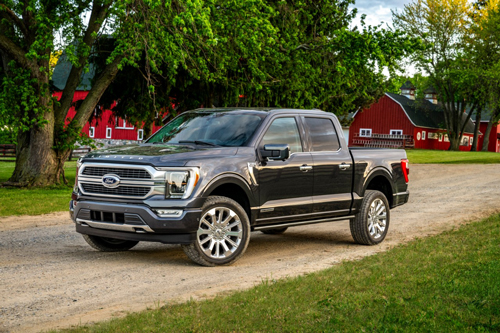 For now, the tech will be available in just two models: the all-new 2021 Ford F-150 and Mustang Mach-E EV vehicle; the F-150 is one of Ford's – and the world's — biggest sellers, and the Mach-E is their latest (and, many would argue, most serious) foray into the EV world, so it stands to reason that these are the vehicles they chose to launch this tech on. Overall, Ford is targeting 100,000 vehicles to be equipped with BlueCruise in the tech's first year.
The F-150 is also the first Ford to get the brand's latest SYNC4 infotainment tech, and while the manufacturer will neither confirm nor deny that the BlueCruise tech works only with SYNC4-equipped vehicles, that's looking like the case. The BlueCruise software itself can be added through over-the-air (OTA) updates, but it requires certain hardware that cannot be added after the fact. Hardware that includes specific sensors for the tech, as well as a specialized instrument cluster that notifies you when hands-free driving is active, and monitors the driver's attention level through cameras. The goal is to help drivers on longer drives, but not to allow them to literally fall asleep at the wheel.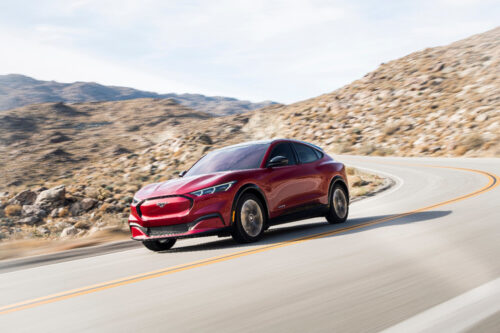 For now, the tech allows for full hands-free driving – drivers will never be asked to put their hands on the wheel – on a specific network of about 177,000 miles of highways across the U.S. and Canada. Like GM's Super Cruise tech, BlueCruise will not function in cities or on roads with level crossings. Unlike Super Cruise, however, while BlueCruise is launching with lane-centering and cruise control abilities, it will not be able to assist in lane changes or highway entrance and exit ramps. These features are all coming via OTAs, however, as are variations in road networks and when new road signs are added. Ford also says it's always scanning new roads to plug in to the system.
In Canada, the Ford Co-Pilot 360 Active 2.0 Prep package is standard on the F-150 Platinum and Limited trims, and a $1,350 option on Lariat and King Ranch. The package is stuffed into the $3,390 Comfort and Convenience package on the Mustang Mach-E Select, and standard on the California Route 1, Premium and First Edition variants of the all-electric crossover. The BlueCruise software costs $750 for a three-year period.