With a classic mid-engine, rear-wheel drive layout, the heart of the 911 GT3 and a mere 1,415-kilogram curb weight, the new Porsche 718 Cayman GT4 RS is arguably the most track-ready model soon-to-be available in the luxury German manufacturer's lineup.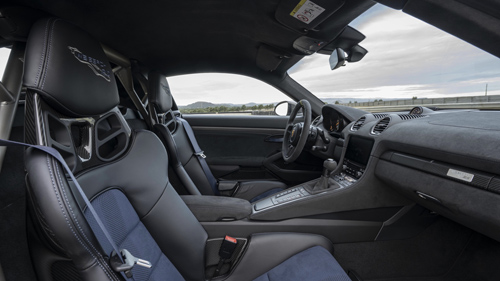 The 4.0-litre naturally aspirated flat-six under the hood produces a serious 493 horsepower and 331 lb-ft of torque, which is 79 and 22 more, respectively, compared to the regular Cayman GT4. Capable of revving as high as 9,000 rpm, and complemented by special air intakes mounted behind the driver and passenger side windows, the sound created by the vehicle should be glorious. A PDK dual-clutch transmission is the only gearbox offering.
To achieve such a low weight, this RS utilizes large amounts of carbon fibre reinforced plastic in its construction. There's less sound insulation material, and the door handles are replaced by fabric loops. Even the carpets are of the lighter variety.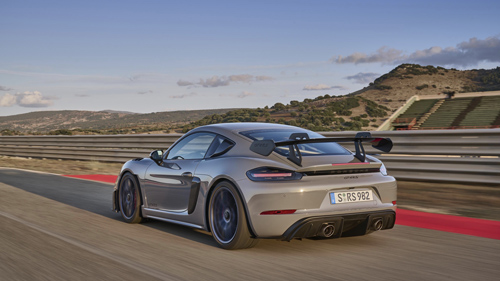 Enthusiasts will notice the unique fixed rear wing with a swan-neck attachment and aluminum wing supports, the design borrowed from the Porsche 911 RSR GT racing car. Other aerodynamic pieces include front wheel arch vents, airflow-optimized underbody panelling and connected rear diffuser, adjustable front diffuser and lip spoiler sporting special side blades — together helping the vehicle achieve 25 per cent more downforce than the GT4.
Deliveries of the 2022 Porsche 718 Cayman GT4 RS start this coming summer.