Hyundai IoNiq 5
Hyundai N and Hyundai Ioniq – two pillars of the Hyundai automotive ecosystem – come together to form the most powerful Hyundai ever sold. An increase in battery size from 77 kWh to 84 kWh means peak power output of 640 horsepower and 567 pound-feet of torque, assuming you've activated the temporary power boost by pressing one of two wheel-mounted "N Grin Shift" buttons. On paper, that means a 0-100 km/h sprint of a cant 3.4 seconds and a top speed of 260 km/h. Styling adds such as a roof-mounted spoiler, special bright orange trimwork and unique 21" rims show that this ain't your grandaddy's Ioniq 5.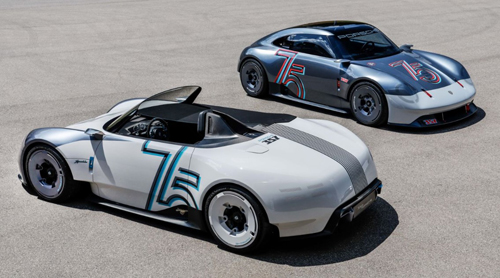 Porsche Vision 357 Speedster – Dirty Harry Called…
No, Porsche isn't trying to reference a certain famous revolver with the "357" moniker (Harry's was a .44, after all…), but rather treating its latest EV sports car concept as a spiritual successor to the famous 356 of the 1940s-60s. The chopped windscreen, single headrest and covered passenger compartment are great callbacks to racers of old, while the modern curves and lines suggest this could very well be the basis for the all-electric replacement for the 718 Boxster/Cayman.
Fast Orange – Supra, that is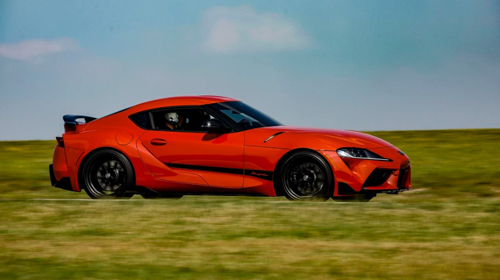 It seems like we only just drove the latest incarnation of Toyota's sports car (actually, come to think of it, we did just drive it) with its new manual transmission, but such is the pace of progress in the car world that the Supra's getting updated once again for 2024, with the highlight being the addition of a 45th Anniversary Special Edition, of which – you guessed it – 45 will be made for Canada. Designed to recall the original 1979 Celica Supra, the 45th Anniversary Special starts life as a manual-equipped 3.0 version, but gets unique Plasma Orange exterior paint, special graphics, manual-adjust rear spoiler and black brake calipers shrouded by matte black 19" wheels, all for a cool $77,200. Power remains the same, at 382 horsepower and 368 pound-feet of torque.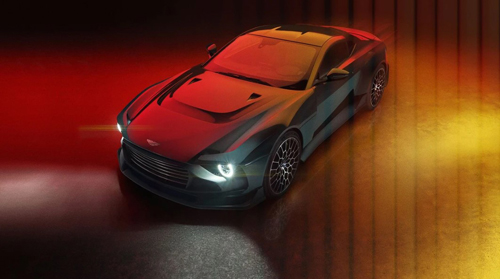 Car of Valour
The awesome Aston Martin DB12 may have just arrived, but you only turn 110 once and Aston is celebrating such a milestone by going right back to the drawing board and releasing the Valour coupe, an awesome-looking take on the muscular V8 Vantage from the '70s-'80s of which just 110 will be made. In addition to the styling, Aston is providing a powertrain that is a neat mix of the old and new as well; there's a massaged version of the advanced twin-turbo V12 from the DBS Superleggera, but also a certifiably old-school transmission in the form of a six-speed manual, believe it or not. The Power? 715 hp and 555 lb-ft of torque. As you do.
You Gemera be kidding me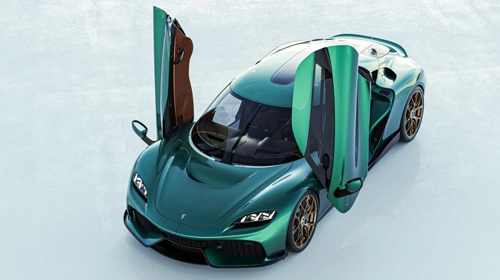 Not in the slightest. That's a bonafide 2,300 horses coming from the hybrid twin-turbo V8 powertrain of what Koenigsegg is calling the world's first four-seater megacar. Not sure how many toddlers or kindergarteners will be thrilled with the feeling of sprinting to 100 km/h from stop in a car with 1.11 hp/kg power/weight ratio – actually, scratch that. They will absolutely love it, just as they will the massive up-and-out dihedral doors, the Swedish flags on the seats and the name of the single electric motor that gets it all done: Raxial Flux Dark Matter. Who comes up with this stuff?