After sixteen model years, Nissan's mid-size pick-up truck, the Frontier, has finally been treated to a much deserved overhaul. For us Canucks, this new 2022 Nissan Frontier also sees the debut of the 3.8L V6 and 9-speed transmission that U.S. customers have already been playing with in the Gen2 model Frontier, since last year.
First and foremost, the 2022 Frontier has received some requisite bulk to its appearance. In my eyes the treatment helps the Frontier fit-in more than stand-out in the segment, echoing many of the styling cues pronounced by the competition, which isn't a bad thing at all. Gone are the smooth and rounded lines of the early aughts, replaced by carved and chiseled angles that give the Frontier some deserved presence. The upright grill treatment, embossed badging, squared and flared fenders and LED lighting combine to deliver an attractive and aggressive looking truck, especially in Pro-4X trim.
What may surprise you to learn though, is despite its beefier look and some larger overhangs, the wheelbase of the Frontier remains unchanged. This is because the ladder-frame chassis, although tweaked, is a carryover from the previous generation, meaning the maneuverability traits that Frontier drivers have enjoyed for ages haven't disappeared.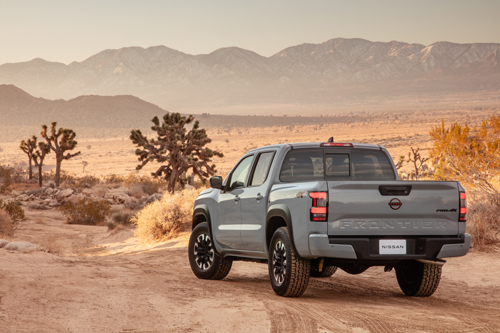 Under the hood, the new Frontier offers that aforementioned 3.8L mill as standard, across all trim levels. In terms of power, there is a class leading, 310 hp on tap as well as 284 lbs-ft of torque. That helps the Frontier earn some extra "truckability" to the tune of 2,944kgs of towing capacity (an increase of 145kg) while payload also jumps to 635kg (from 440kg). The 9-speed, automatic transmission is also standard across all lines, meaning the new Frontier won't ship with an option to row-your-own gears. Bed lengths of both 5' and 6' are available and the tailgate has been dampened for smooth and easy operation.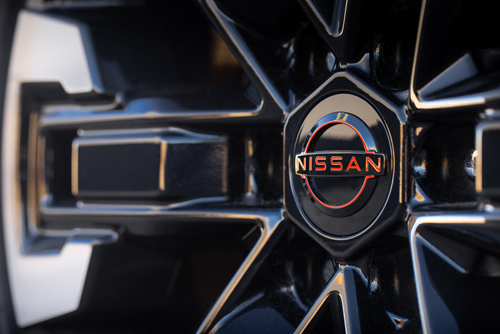 Suspension on all Pro-4X models is tackled by Bilstein and those variants also run a Dana axle. Ground clearance, approach and departure figures haven't been shared but given that Nissan is actively targeting the lifestyle buyer with this truck, we're guessing there are some slight improvements here too.
Interior upgrades abound as virtually everything in the cabin is new. Again, the Pro-4X variant is the best of the breed, boasting Nissan's zero-gravity seating complete with some slick upholstery treatment. An optional 9-inch, touchscreen display is the largest available in the class and can be connected (wired) to work with either Apple CarPlay or Android Auto.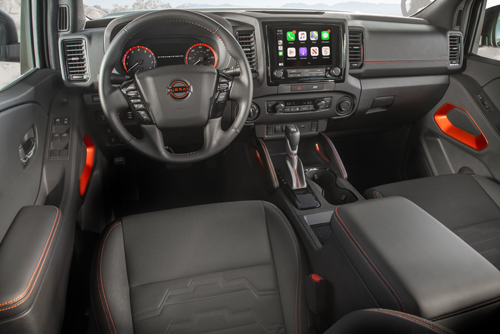 In Canada, all Frontier models will be sold with four-wheel-drive and we're also treated to being the only spot you can score a King Cab Pro-4X. Other Canadian specific features are the standard inclusion of Nissan's Safety Shield 360, which adds blind-spot and lane departure warning as well as rear automatic braking and intelligent cruise control.
Pricing has yet to be released but we're told to expect the 2022 Frontier lineup to start hitting showrooms this coming summer.