Do you know what a non-fungible token (NFT) is? If not don't worry, it just means you're within the majority of the population. Utilizing similar technology to cryptocurrency, they're digital tokens tied to assets that can be bought, sold and traded like this one-of-a-kind custom painted 2021 Porsche 911 Carrera by artist Rich B. Caliente.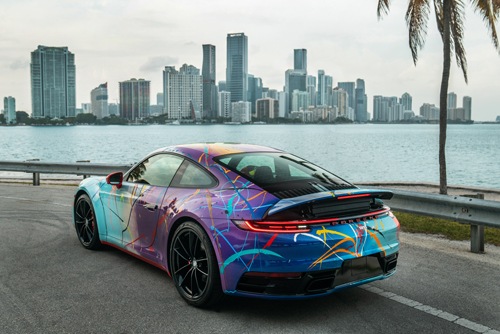 Known for his work in the abstract art and high-end automotive design spaces, Caliente — who has also done bespoke work for the likes of superstar record produced DJ Khaled and basketball icons Lebron James and Dwayne Wade — is trying his had at the world's first luxury art vehicle to be auctioned on the NFT market, which includes both digital images and the ownership title to the actual colourful coupe.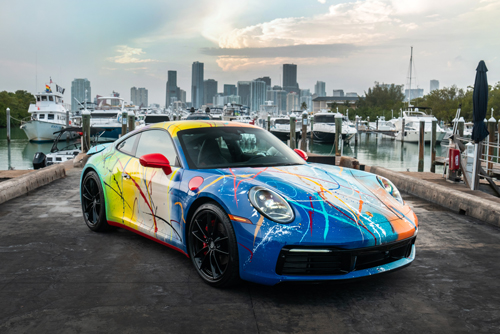 Unveiled earlier in the month at the 2021 Bitcoin Conference in Miami, Florida, bids using the blockchain cryptocurrency Ethereum are being accepted until June 14. In addition to the 911, Caliente also unveiled a physical jet plane art NFT at the event that will also come up for auction in the near future.
This is the first Porsche art car produced in the new millennium, following the psychedelic 356 C Cabriolet painted by singer Janis Joplin's roadie in the 1960s.