This is a continuation of our cheekily titled series of summer road trip stories. Our goal is to have a bit of fun visiting a few of the numerous oversized roadside attractions which dot the Canadian landscape, using a vehicle that is a superlative of some sort in its category.
We're starting with each of the Maritime provinces but if we inspire our readers to hit the road on a similarly themed trip of their own, so much the better.
Prince Edward Island, showing up on radars as Canada's smallest province, might understandably not be the first place of which most people think as a home for oversized roadside attractions. It'd be far too obvious to use the hackneyed expression "big things come in small packages" … but in this case, it's true. While the island spans only 280 kilometres long, making it the nation's most wee province both by land mass and population, the number of superlatives stretches longer than you may think.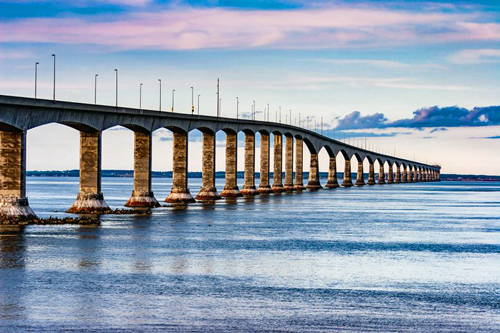 Starting with, of course, the Confederation Bridge, recently voted by officials to be renamed the Epekwitk Crossing in recognition of the traditional Mi'kmaq word for Prince Edward Island. Opened just prior to the summer tourist season in 1997, the bridge a 12.9-kilometre (precisely 8.0 miles in King's English) span crossing the Abegweit Passage of the Northumberland Strait, linking PEI with what locals call 'the mainland'.
It is the world's longest bridge over ice-covered waters, with the bases of its spans specially built to weather the weather. These supports are designed in such a manner to permit ice floes to gently ride up on the concrete, deflecting around the bases and breaking up into harmless small pieces. This is no small matter given the power of ice sheets in the wild North Atlantic, especially on a bridge that's nearly 13 kilometres long.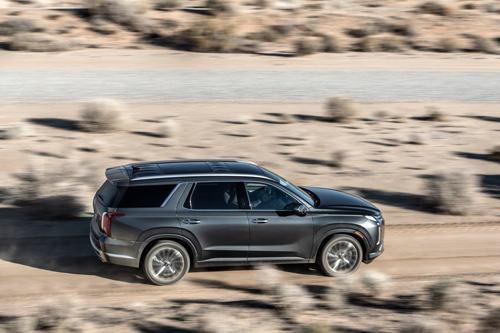 As a bit of arcane knowledge for your next trivia night, there is actually no standard way to measure the total length of a bridge. Most gauge it from the beginning of an entrance ramp to the far end of its exit terminus, while others use the total length of construction involved. Keep this information in the back of yer mind the next time you're bluffing to your neighbour about the actual size of your house plot. It also may explain why the Confederation Bridge doesn't have an official length of thirteen clicks, given the superstitious nature of that number.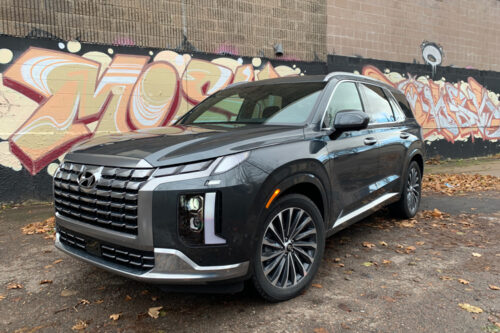 Carting us over the bridge is the 2023 Hyundai Palisade, itself a superlative in the Korean brand's rapidly expanding line of crossovers and SUVs. Introduced for the 2020 model year as Hyundai's largest passenger vehicle to date at 196.1 inches long, it was previewed about 12 months' prior by a concept called the Hyundai Grandmaster, marking an occasion in which a proposed name soundly beats what was actually settled upon by the marketing department, though 'Palisade' is leagues better than the alphabet soup on offer from some competitors. For 2023, it received a dose of rhinoplasty in the form of new lighting and a different grille, one which places -one rhombuseseses (rhombi?) on its schnoz – we counted.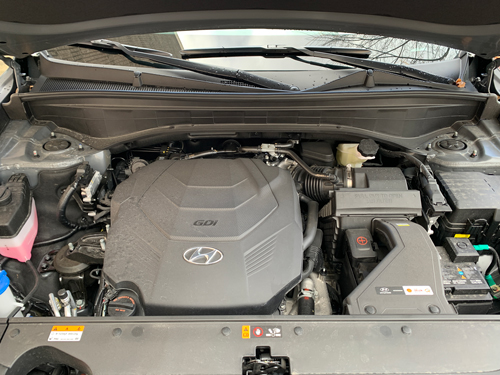 Under the hood of every new Palisade is a 3.8L V6 engine, free of electrified gubbins or turbocharged trickery. In its free-breathing state, the mill is good for 291 horsepower and 262 pound-feet of torque; note that, in Canada, the Palisade comes standard with all-wheel drive, so be aware of that difference if reading reviews from other markets. Our tester was the top-rung Ultimate Calligraphy model, priced at $58,299 for the new model year and shod with comforts like Nappa leather seats, a heads-up display for the driver, and Smart Park technology which permits owners use of the keyfob to inch the Palisade out of a tight parking space with no one behind the wheel. Tech is grand.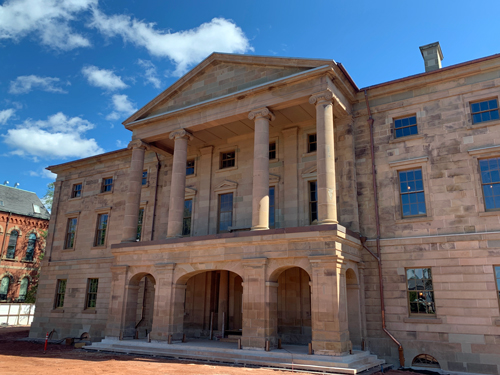 One of our first stops on the Friendly Island was Province House, a national historic site currently in the throes of physical rehab but standing as the literal birthplace of Canada as a country comprised of its original four provinces in 1867. Importantly, those charged with preserving the building's many tales now deeply consider who has – and who has not – been invited to participate in the shaping and governing of Canada. Recognizing the land and its people were around long before a bunch of guys in white beards signed a piece of paper, Parks Canada has committed to sharing the diverse stories of persons and groups whose voices were missing.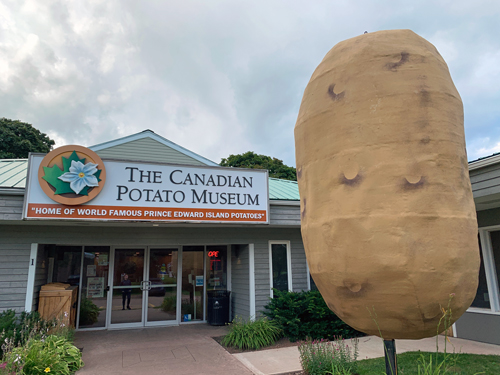 Pointing the Palisade's prow west, it's not long before we roll up to the PEI Potato Museum, a place which has existed since the 1960s but whose current 2012-era building houses what is alleged to be the world's largest collection of farm implements and machinery related to the growing and harvesting of potatoes. Given the area's abundance taters, none of this should be a surprise. The giant potato sculpture standing outside its main door is billed as the world's largest but our research throws this into some question with conflicting claims from places in Idaho and Ireland. Who knew there was such starch competition? Fun fact: that tractor sitting near the museum's front door is actually powered by the engine out of a Toyota Pickup.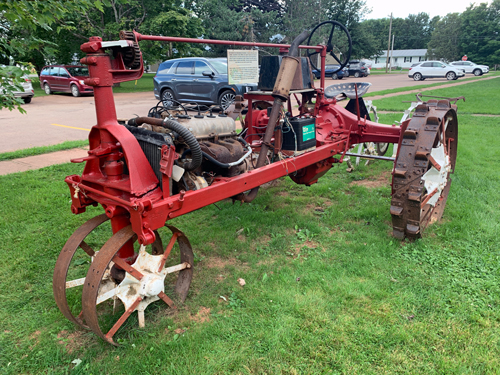 A trip to what promised to be the world's largest egg beater turned out unfruitful, with the folk artist-in-residence no longer being in any residence at all. The helpful person currently living at the address said we weren't the first to appear looking for such a thing, suggesting several attempts have been made to remove online directions from Google and the like. At least we got to spend a bit of extra time in the Palisade's excellent cabin, a space laden with thoughtful touches like USB ports slickly integrated into the front seatbacks and a level of legroom ample for even this 6'6" author. Note there are some tweaks for the upcoming '24 model, such as automatic climate control springing up for both front and mid-cabin passengers as standard equipment along with heated seats in the first and second rows across all trims.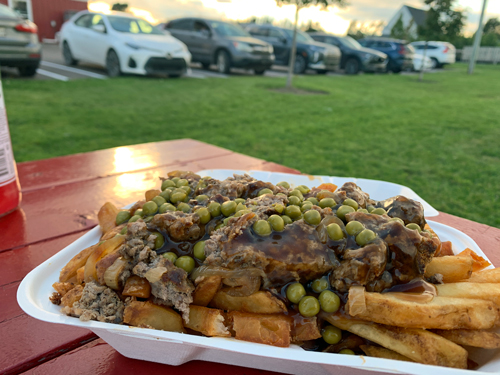 Additions and constant improvements like those promise to make the Palisade an even better road trip machine for Canadian families – whether they're hauling across the nation or, like in this post, exploring our country's smallest province.