BMW M4 CSL Is a 543 HP Track Monster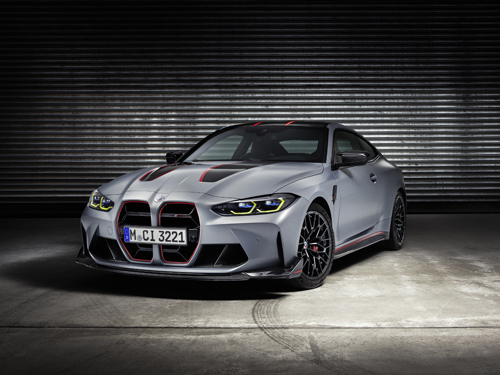 BMW GmbH is celebrating its 50th anniversary this year and part of the celebration includes releasing the hopped-up, lightened track-ready M4 CSL, a model that replaces the previous generation M4 GTS.
In addition to the 40 hp boost over the M4 Competition, the transmission to CSL status adds carbon bucket seats, carbon fibre reinforced plastic to the hood trunklid and roof, and titanium exhaust. It also sits lower than the Competition and gets re-tuned adaptive dampers, carbon brakes and stiffer engine mounts. Stylistic touches include unique wheels, graphics package, front splitter and yellow BMW Laserlight headlamps to recall the full-bore GT racers from which the CSL derives its inspiration.
Rolls-Royce Doubles-Down on Luxury With the Coachbuild Boat Tail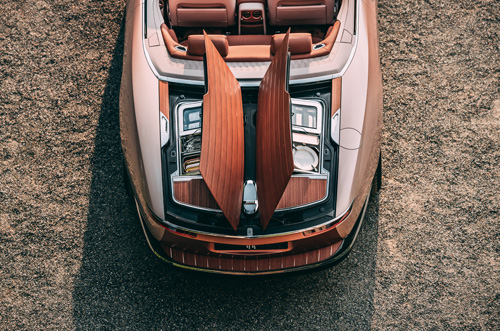 Let's face it; there's very little else in the luxury world when it comes to transportation that speaks louder than luxury yachts and convertibles.
In that light, Rolls-Royce will be combining the two when it launches the Rolls-Royce Coachbuild Boat Tail convertible at the Villa d'Este concourse at Lake Como on May 21. It should come as no surprise that it is the epitome of opulence; it's completely hand-built and ultra-rare cowhide covers pretty much every surface. Those areas that don't get the soft stuff get real walnut wood insets. The paint is a blend of "oyster and soft rose" – whatever that means – with white and bronze coloured flakes scattered within. Add the rose gold details spread throughout and you'll almost forget the Boat Tail's pièce de resistance: a walnut rear deck cover that opens "butterfly style" to reveal a trunk filled with a parasol and dining set for four featuring rose gold cutlery. The darn thing looks so rich, it's as if you could use said cutlery to eat the car itself!
Ultra-Rare Mercedes-Benz Smashes Auction Records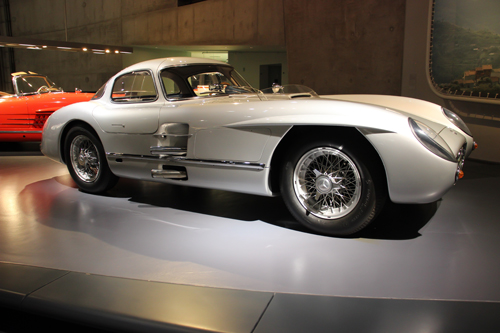 If you've never heard of the Mercedes-Benz SLR 300 "Uhlenhaut-Coupé", a hardtop version of the venerable 300 SLR racer, we can't blame you; only two were ever built, one of which resides in the Mercedes-Benz Museum in Stuttgart. We were lucky enough to visit that hallowed ground last year and see it for ourselves but even then, we wondered: they built two; where was the other one?
Well, not only has it emerged, it's done so in fine fashion, finally leaving storage (with a little over 6,000 km on the clock) and heading to the auction block at RM Sotheby's, where it eventually sold for an eye-watering $142 million. That's just under double the original record, held by the sale of a 1962 Ferrari GTO in 2018. Fun fact: It makes 297 horsepower from eight cylinders. You know what Mercedes coupe makes more? The C 53 AMG, from just six cylinders. The cost? 68 grand.
Mercedes-Benz Reveals Vision AMG Concept
We transition from the old to the new; around the same time that 300 SLR was smashing auction records, Mercedes announced this ultra-streamlined, long-tailed EV-powered concept that offers a glimpse into the EV future of its AMG performance division.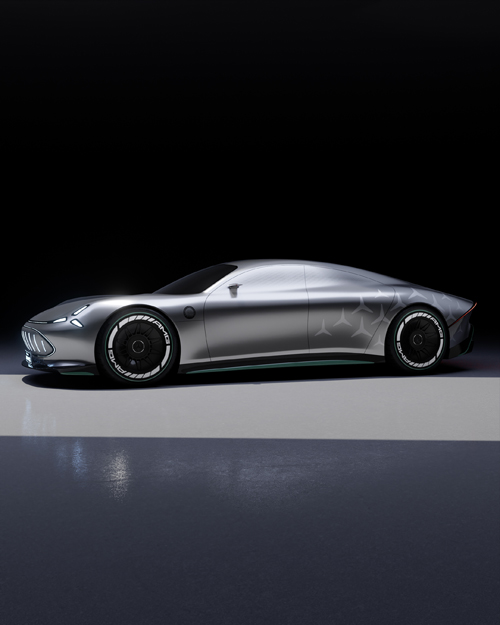 No info regarding power figures or motive force has been revealed, but how can you not like the "AMG"-emblazoned tire sidewalls (that's actually a somewhat contemporary touch when it comes to high-level aftermarket tuning today), ultra low-profile front end and kamm-style rear end? Apparently there's an even larger spoiler not seen here that can emerge at speed, and the rear diffuser and taillights look like something out of a science-fiction movie. Perhaps more rooted in reality is the fact that this concept rides on what's being dubbed the AMG.EA platform, which will underpin AMG EVs going forward.