Since the pandemic, many people have turned to automobiles for their holiday plans as flying continues to be an unpredictable form of transportation due to a variety of external factors. And the new second-generation 2023 Outlander PHEV — the first to be built on the shared Renault-Nissan-Mitsubishi Alliance platform — with its electrified powertrain and off-road prowess might be the perfect model for the job.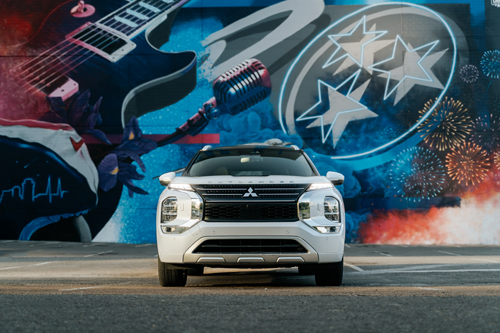 "It's a flagship product for us — we wanted to really go overachieve. And that was done in a few ways. We had an emphasis on toughness, so you'll see that really in the design of the vehicle. We very specifically aimed for, let's say SUV and truck-ish, as opposed to soft-roader or car-ish," says Cason Grover, director of product planning at Mitsubishi Motors North America, at a press briefing held at the Polecat Training Center (PTC) driver training facility located in Tennessee where the company is now headquartered.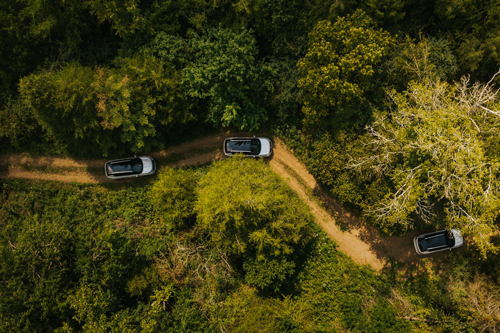 Growing 60 millimetres in width and 15 millimetres in length, and sitting slightly higher, the crossover does command a greater presence compared to the outgoing version. The evolved Dynamic Shield styling language takes the form of slim LED daytime running lights on the top corners of the bumper, joined to curved chrome pieces connected to foglights underneath. The stacked headlamps are nestled in-between, and all the elements together, though a bit busy, creates a distinctive and unmistakable appearance amongst a sea of competitors.
Boasting an extra 25 millimetres of ground clearance and of course a bevy of mechanical and electronic traction aids, the vehicle doesn't just look the part but is ready and willing to tackle any trails standing in the way of you and your remote holiday destination. Transitioning from the asphalt of the PTC racetrack to nearby rock-covered forest paths Mitsubishi's signature Super-All-Wheel Control system did not disappoint.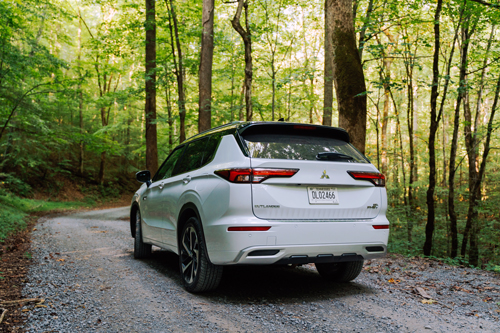 Comprised of a 2.4-litre Atkinson-cycle four-cylinder engine and more powerful electric propulsion motors, one mounted to each of the axles, torque is distributed forward or rearward as needed if slippage is detected. Active Yaw Control, capable of individually braking a left or right wheel, was previously only implemented at the front and has been added to the back.
All this to say even encountering loose, gravelly inclines and declines, the SUV remained composed — particularly after rotating the Drive Mode Selector dial to Mud that alters throttle control and a number of other vehicle dynamics settings to maximize grip on loose surfaces. Total output is rated at 248 horsepower and 332 pound-feet of torque.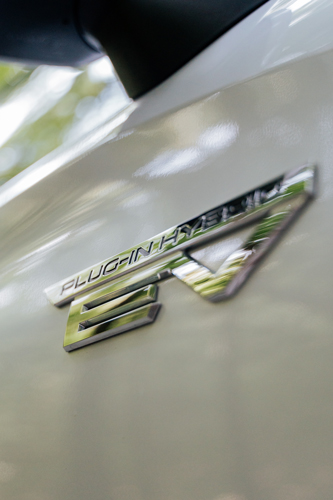 While the Japanese brand possesses the distinction of producing the first global mass production electric car with the i-MiEV back in 2009, it is currently placing focus on the plug-in hybrid segment and the convenience offered by the technology.
The Outlander PHEV can travel a total of 687 kilometres before needing to refuel or recharge, which removed any range anxiety and easily allowed us to move around the state untethered. Puttering about town, the larger capacity 20 kilowatt-hour battery permits 61 kilometres of emissions-free motoring after choosing the EV Priority mode using the button next to the shifter. Operating in parallel, the fuel consumption is an estimated 3.6 Le/100 km (combined city and highway driving).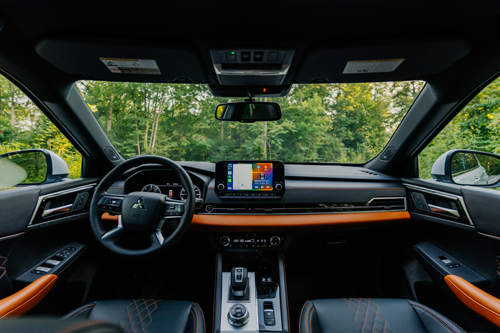 Plugged into a standard Level 2 outlet, charging takes approximately 6.5 hours. Rare for the class, Level 3 is supported as well and cuts the time down to under 40 minutes when topping up from 10 to 80 per cent.
Speaking of convenience, thanks to clever construction and placement of the battery the interior gains third-row seating perfect for young children on a family getaway. Fold the bench flat into the floor, and 950 litres of space opens up to store gear. There's also a handy vehicle-to-load feature, accessed via one of the two the 100-volt AC plugs (centre console and cargo area), so occupants may plug in things like household appliances and campsite equipment. One evening our group dined under the stars, and the PHEV powered the LED string lights overhead.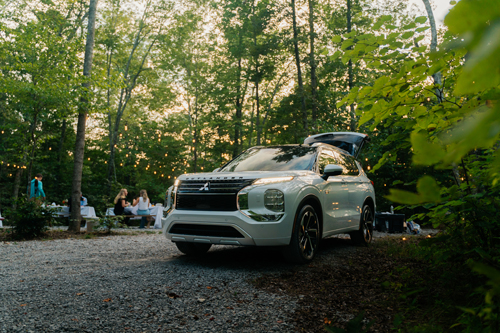 The 2023 Mitsubishi Outlander is sold in four main trims (ES S, LE S, SEL S and GT S), along with the grade-topping GT Premium Package media guests drove bundling two-tone semi-aniline leather upholstery and front massage seats. Prices range from MSRP $51,238 to $57,048 CAD.